Microsoft has finally announced the next model in its Surface Pro lineup, and as expected, the follow-up to the Surface Pro 7 is called the Surface Pro 8. The Surface Pro lineup has been boosted with new 11th-gen processors, which means this device is now a more power-efficient device.
The device has witnessed some improvements to the overall design and it still features rounded edges, and it's less bulky. This is one of the lightest and thinnest products in the Surface Pro lineup. Of course, Surface Pro 8 has been redesigned for Windows 11 and it looks a lot like the Surface Pro X, thanks to the slimmer bezels.
In terms of performance, Surface Pro 8 comes in two CPU configurations: Core i5-1135G7, Core i7-1185G7. These processors have been designed on Intel's Evo platform and Surface Pro 8 is two times faster than Surface Pro 7, so you can expect at least 40% higher CPU performance and 74% faster graphics performance.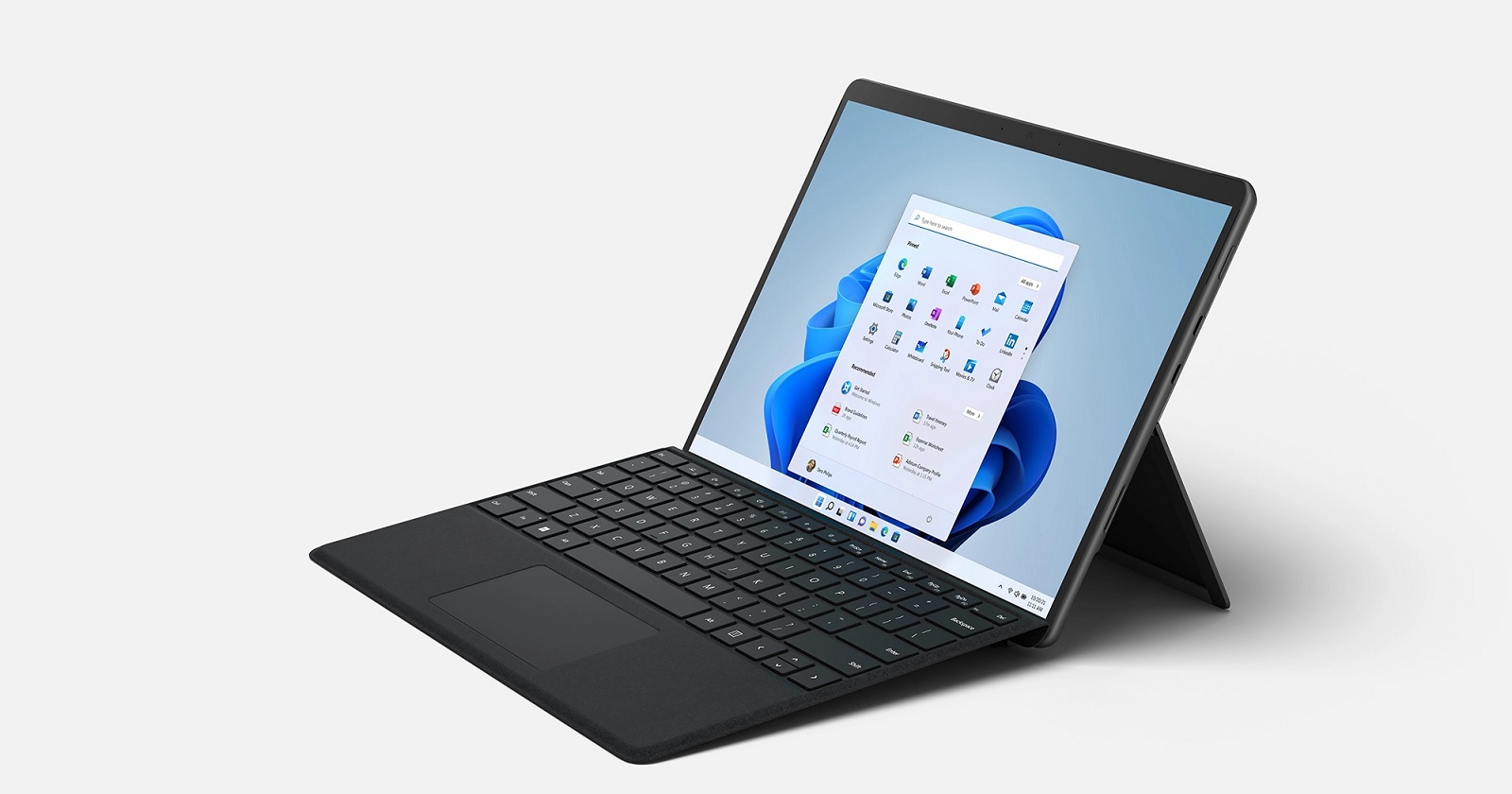 The display is getting better with Surface Pro 8. It is now 11% larger, offers 10.8% better resolution, 12.5% brighter, and virtually edge-to-edge display experience. Like the previous models, this also features PixelSense's Flow touch display, and you can now switch between 120Hz refresh rate and 60hz.
Thanks to the 120Hz refresh rate, you can now experience smoother web browsing, scrolling, pen, and responsive touch.
Other features include a full HD camera, improved low-light performance, Studio Mics, high-quality speakers, a new touchpad experience, a better pen experience and more.
Like the Surface Pro X lineup, it also has a place to magnetically store and charge the pen.
Microsoft is finally introducing support for Thunderbolt 4 ports, so you can easily connect multiple 4K monitors and access high-speed external hard drive experience. You can also use the port for a gaming setup with an external GPU.
Other features include:
i5-1135G7 and i7-1185G7 processors.
UHD Graphics (i3 model) and Iris Xe Graphics.
Windows 11 Home.
Screen: 13-inch wth 2880 x 1920 (267 PPI) resolution with 120Hz refresh rate.
Removable SSDs: 128GB, 256GB (Wi-Fi or LTE3) and 512GB, 1TB (Wi-Fi only).
5.0MP camera on the front and 10.0MP on the back.
8GB of RAM, 16GB of RAM, and 32GB of RAM.
Up to 16 hours of battery life.
In addition to the new Surface Pro 8, Microsoft has also announced Surface Laptop Studio, Surface Duo 2, and other products at the event.