In addition to Surface Pro 7 and Surface Laptop 3, Microsoft is expected to unveil a new-generation Surface Pen on October 2. The Surface Pen (2019), which was recently spotted in FCC filing, could come with wireless charging and significantly improved pressure sensitivity.
According to a new patent application spotted by us, Microsoft's next-gen Surface Pen might come with improvements for pressure sensitivity. In the filing, the Redmond firm noted that the stylus includes a sensor at the tip to detect force and pressure.
Microsoft says the patented device includes a pressure sensor which can detect the amount of force applied to generate a voltage. A circuit is included to produce voltage in digital value, and the setup includes a memory, a processor to determine when the stylus is operating in an inking state, the filing reads.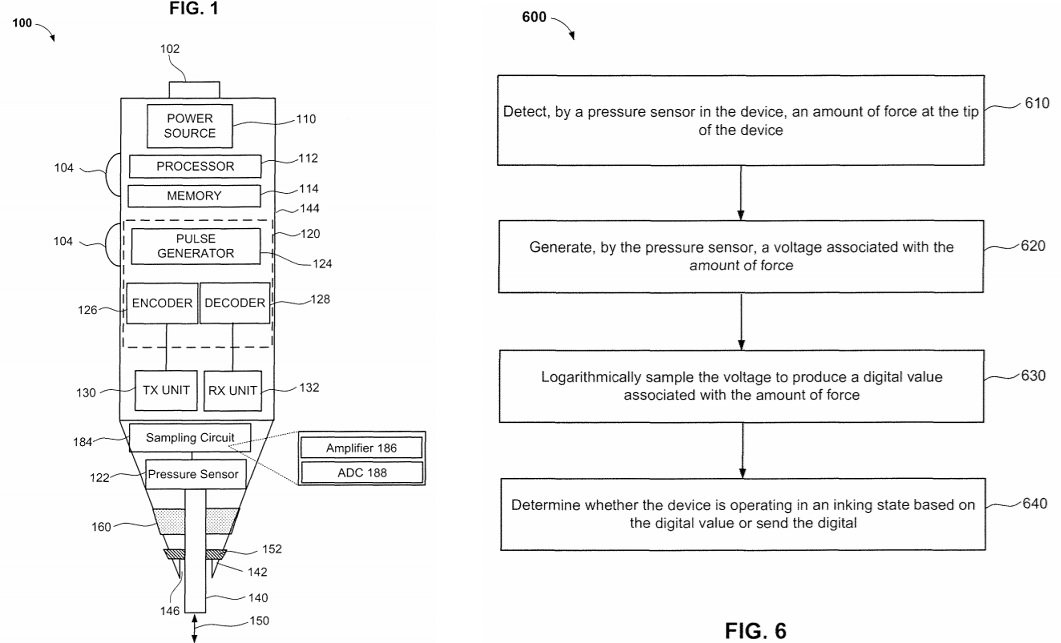 The patent was published last month and it was filed by Microsoft in 2017. It's also worth noting that the firm has recently applied for multiple Surface Pen patents, including the one that aims to transform the stylus capabilities with a modular capsule.
Another patent revealed an innovative Surface Pen with a mini display to render the tip size, battery and other information.
Wireless charging
The FCC filing revealed Surface Pen (2019) with a charging coil, which is used by manufacturers to enable wireless charging. Apple Pencil and Samsung S Pen also come with such a charging coil to recharge wirelessly.
The current-gen Surface Pen use AAAA batteries and lacks wireless charging feature that already exists on the Apple Pencil. It's possible that Surface Pen will recharge when it's attached to the body of the Surface Pro 7, but only time will tell what Microsoft has designed.
Microsoft will rake the wraps off Surface Pro 7, Surface Laptop 3, Surface Go with Intel Core m3, Surface Centaurs, Bluetooth speaker, Type Cover, and other products at the October 2 event.