A new Microsoft Surface Pen (stylus) has been passed through the FCC, suggesting that the stylus could be unveiled for the Surface Pro 7 next month. The FCC filing was made public yesterday and given that the documents were only published yesterday, it's likely that Microsoft will unveil the slightly upgraded Surface Pen at the upcoming hardware event.
As seen in the diagrams, Surface Pen model number 1853 will apparently include a pen cap feature. Multiple patents published by USPTO revealed that Microsoft is working on significant improvements for the capsule.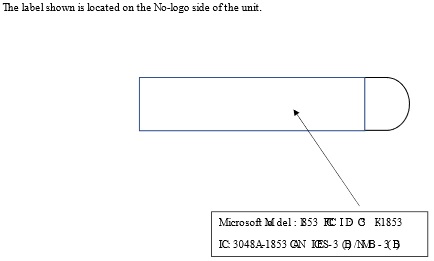 For instance, a patent titled 'Stylus Capsule' revealed a Surface-branded stylus that contains a removable capsule. Microsoft has always allowed users to replace the nip on the current Surface Pen, but the patent application proposes an upgraded stylus with modular capabilities.
The modular Surface Pen will also improve reliability and reduce costs:
"The cost of manufacture and transportation of the module capsule are low since the stylus housing and other components of the stylus are not included in the capsule. The assembly process for assembling the capsule inside a stylus housing is also very straightforward which leads to improved quality and reduced costs," the patent reads.