A support document revealed that Microsoft is secretly developing its own 'Edge Secure Network' with VPN-like capabilities, leading many to believe that Edge will get an Opera-like built-in and full-fledged VPN tool. However, as we spectated, Edge Secure Network is actually not a proper replacement for VPNs.
Microsoft Edge Secure Network is now available for some users and one of our Edge Canary installations has also received the feature.
As highlighted in the support document, Edge Secure Network uses Cloudflare to encrypt the traffic through one of the world's largest DNS. Similar to VPN services, Microsoft Edge's Cloudflare VPN can prevent online tracking by encrypting the traffic and keeping your location private.
The internet service provider cannot monitor your activities as the IP address is replaced by Cloudflare's and data is routed through an encrypted tunnel to create a secure connection, which means the result is a secured web experience even when browsing a non-secure URL or webpages that start with HTTP or use untrusted SSL certificates.
Other benefits:
Microsoft Edge tracking protection makes it harder for hackers to access your browsing data.
Prevented data sharing with public Wi-Fi.
Your data cannot be linked to your browser as traffic is routed through Cloudflare and your IP is masked.
Is Edge Secure Network a replacement for VPN?
While Edge Secure Network serves the original purpose of VPN by encrypting your data with Cloudflare, it doesn't offer any form of proper location protection.
Edge lets you browse the web using a Cloudflare IP address, but the location is similar to your regional address. That's because Cloudflare Warp (which seems to power Edge Secure Network) wasn't designed with geo-spoofing in mind.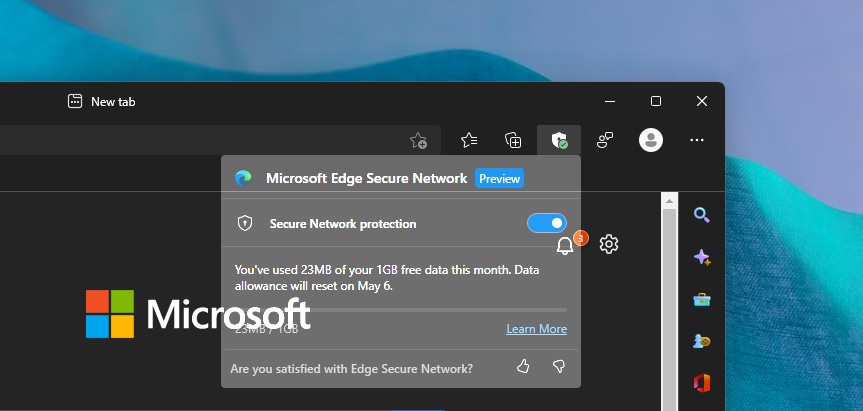 As a result, it is not possible to change servers. This means Edge's VPN cannot be used to watch Netflix or Prime's geo-restricted content, but you can still use it to unlock services blocked by the ISP.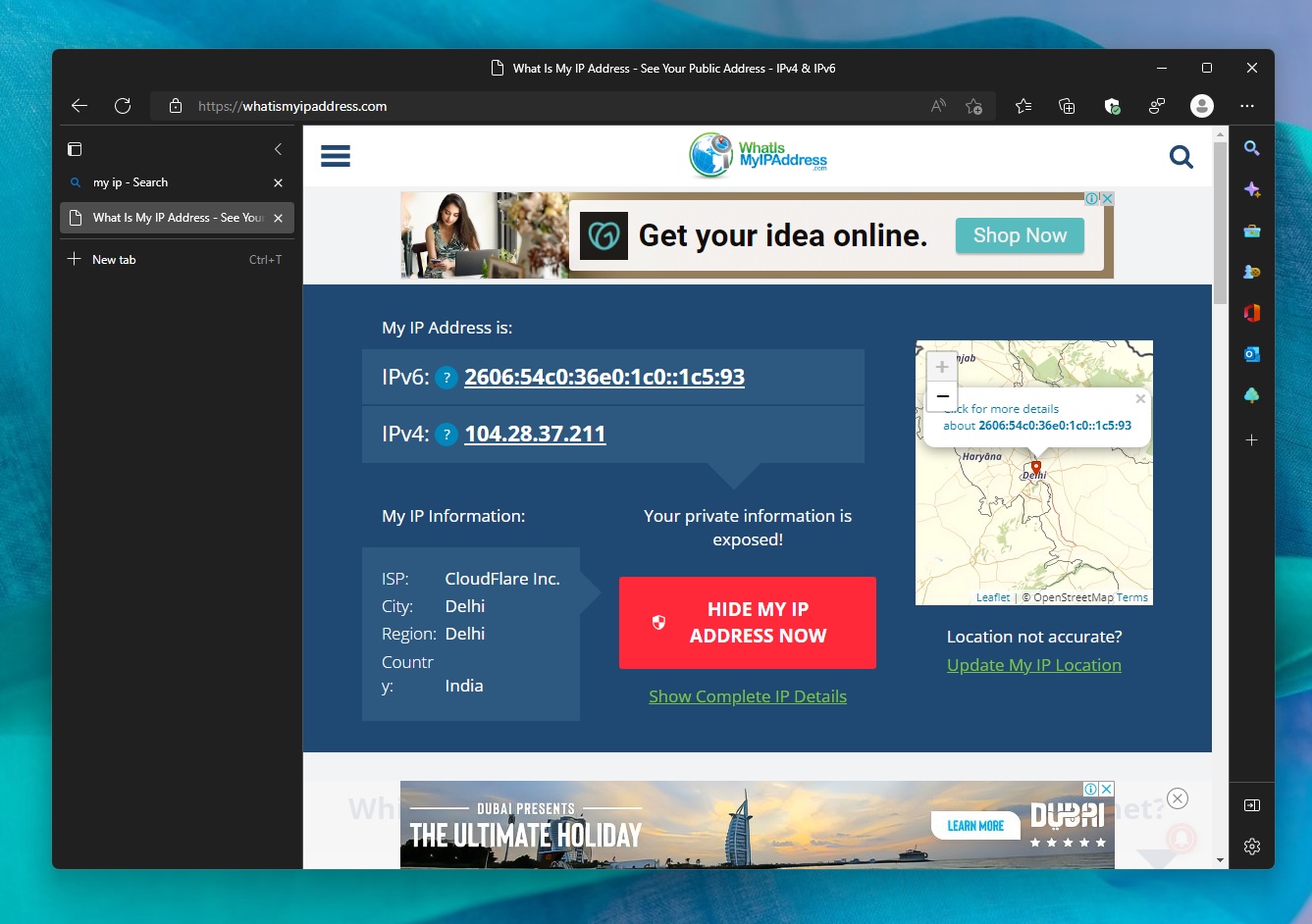 On the other hand, a full-fledged VPN or VPN extension gives you greater control over the location and IP address, with most services offering a huge network of servers to choose from.
Another problem is that users will only get 1 gigabyte of free data every month and you will need to sync the feature using your Microsoft Account. This doesn't make sense as Cloudflare Warp is a free service.
It's also unclear if the company is working on any paid plans, but the support document suggests Microsoft will consider feedback from users.
Edge's Secure Network could be a decent solution to prevent or reduce online tracking, but can it replace your VPN app or extension? Probably not.
This feature is currently rolling out to Canary users, so if you want to give it a try as soon as possible, don't forget to download Edge Canary and visit the page Edge://vpn.