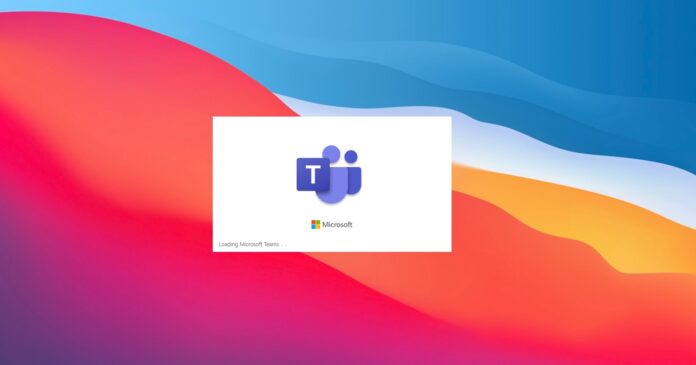 Earlier this month, Microsoft started rolling out native notifications support to Teams for Windows 10. For macOS, Microsoft says the feature is still being developed and it appears to have been delayed after the tech giant decided to make additional changes to improve reliability.
"Based on learning's from our early rings, we have made the decision to make additional changes before we proceed with the rollout. We will deliver a new Message center post once we are ready to proceed with the rollout. Thank you for your patience," Microsoft noted.
After the update, Microsoft Teams users will start to see notifications from their channels in the macOS notification center. They'll look just like macOS' own notifications, and will appear in the notification center alongside messages from the operating system and other apps.
The roadmap indicates that Micorosft Teams native notifications support is still expected to launch in April, but it seems unlikely at this point, especially when we consider the new statement from Microsoft.
Microsoft Teams native notifications early look
This feature requires macOS 10.14+ and it would be optional, which means Microsoft won't change the notification system without your permission.
"There is no change in message notification behaviour until a user enables the native OS notifications," the company said.
Microsoft previously stated that users can customize their preferred notification system via Teams' built-in notification settings page. If you're interested, you can change notifications of Teams messages from the Teams app notification settings, as shown in the below screenshot.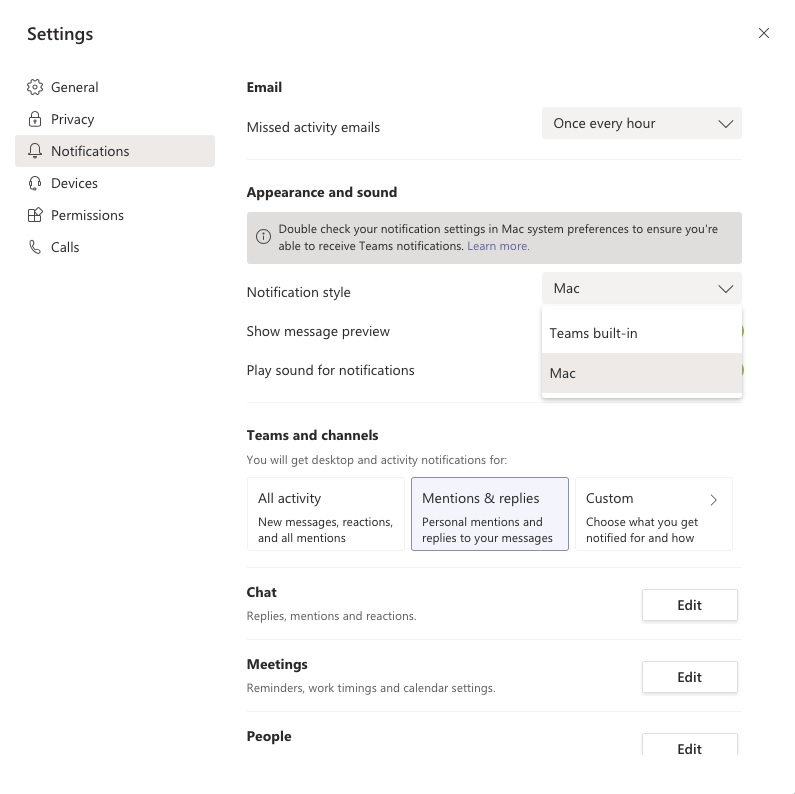 Microsoft Teams now lets you share system audio on macOS
In related news, Microsoft Teams for macOS is getting a new feature that will finally allow other people to hear the sound of audio playing on your MacBook when you're sharing the screen.
Teams for Windows has always supported the feature and it's going to be optional.
Once enabled, you can play audio or video clip on your device and let other people hear the sound of the system, which would be really helpful for teachers and businesses.
In addition to these macOS-specific improvements, Teams is also getting a new dynamic view, presenter view, and more this month.