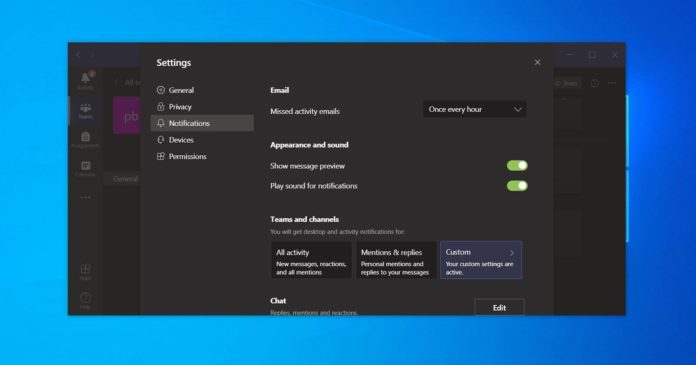 Microsoft Teams is the favourite collaboration tool for millions of users, and a huge part of that is that it works on every major platform. Microsoft has been trying to make Teams feel more native on desktop platforms, and with today's update, that effort expands to its Windows 10 client.
On Windows 10 and macOS, Microsoft Teams has relied on its own notification support, which could be a problem when you want to use the Action Center settings to manage notifications for all apps.
The way the Microsoft teams desktop client delivers notifications has finally matured in the latest update. In a new post to the admin centre, Microsoft has confirmed that Teams can now deliver native notifications, instead of opting to use its own notification system.
This feature has been in testing for several months now and it's finally rolling out on Windows 10. Microsoft is planning to complete the rollout by mid-April and it looks like native notifications won't be forced, which means users will need to manually switch between their preferred style.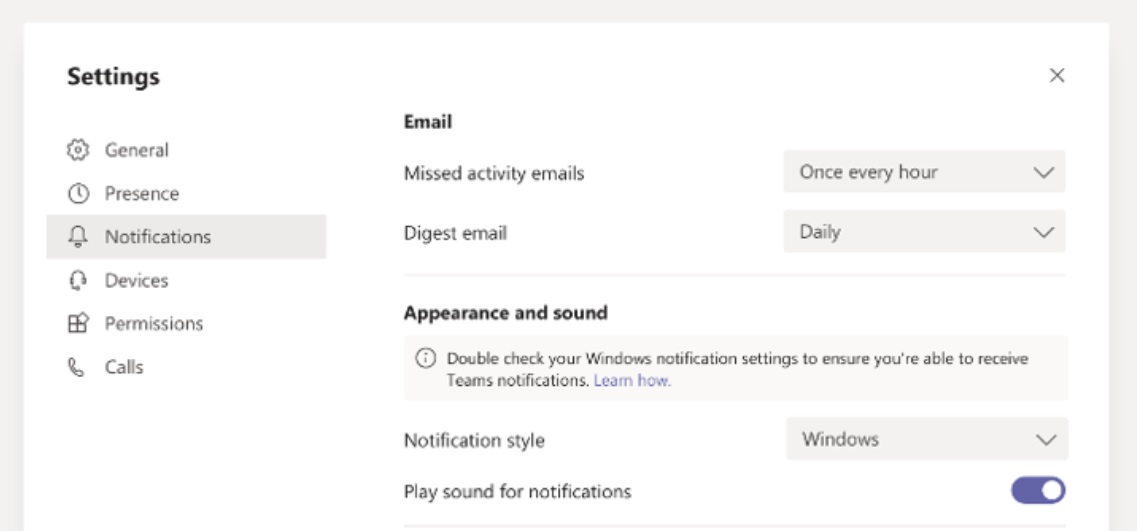 Windows 10's native notifications integration means you now apply custom notification settings to the Teams client. For example, you can limit the number of notifications that are displayed, as well as configure the priority in the Action Center.
You can also use Windows 10's Focus Assist (Quiet Hours) mode to avoid getting distracted when you're busy working.
Outlook for Windows is getting improved Teams meetings integration
Microsoft is also updating Outlook for Windows to help users organize Teams meetings for 40 or more participants.
According to the admin portal, this feature would be a part of the Teams add-in for Outlook on Windows and it will also require an updated version of Teams desktop client.
In addition to these improvements, Microsoft Teams is also getting performance improvements later this year.