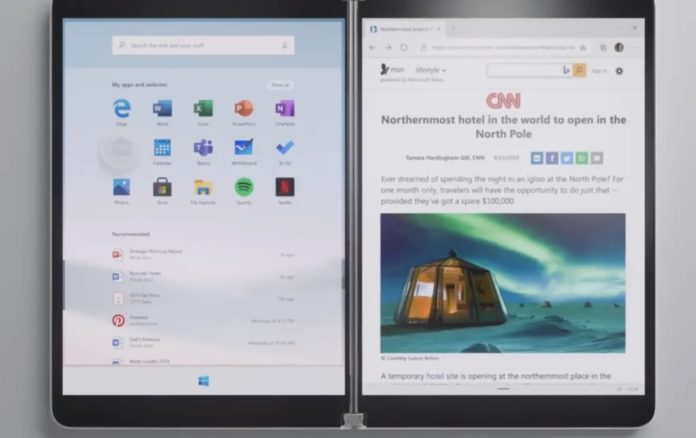 In addition to Lenovo and Dell, Microsoft has also confirmed the development of foldable and dual-screen concepts. The Surface Neo features two 9-inch displays with a hinge in the middle and it delivers on the promise of Microsoft Courier, a first dual-screen booklet device that was cancelled almost a decade ago.
First off, Surface Neo features two 9.1 inch screens and there is a visible gap between the two panels because of the hinge. There are two 9.1 inch screens that when folded together add up to 13 inches and it also comes with the thinnest Gorilla Glass LCD screen ever created, according to Microsoft.
Unlike Galaxy Fold, Surface Neo has two displays and it comes with joint operating mode, which extends images across both displays. It appears that Apple is also working on a foldable iPad and iPhone with joint operating mode.
According to a new patent application unearthed by us, Apple has patented a potential iPad and iPhone with two displays. The patent shows off devices in a multiple-display configuration much like the Surface Neo and even Surface Duo.
The patented hardware comes with Surface Neo-like joint operating mode which extends images across both displays and it also allows speakers or cameras to be used in cooperation with each other.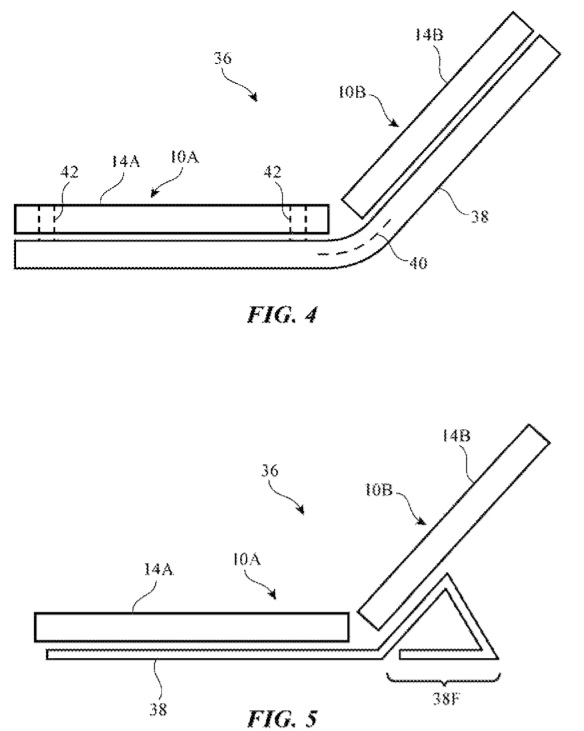 Apple filed the patent with U.S. Patent Office in Q2 2017 and it was published by the USPTO earlier today. It's unclear when Apple is planning to launch its own dual-screen device, but if such a product comes to the market, it will have to compete with Microsoft's Surface Neo.
It's also worth noting that Microsoft and Apple file thousands of patents every year and such patents are no guarantee that such a product will ever see the light of day.