At its Surface event in New York on October 2, Microsoft unveiled Surface Pro 7, Surface Pro X, Surface Neo and Surface Duo. The Surface Neo will feature a next-gen Lakefield CPU and it could hit store shelves in select markets from the December 2020.
With Surface Neo, Microsoft is looking to create a new category of Windows devices and a new vision for mobile productivity. Unlike Samsung Galaxy Fold and Huawei Mate X, Surface Neo prototype features two opposing screens that can fold on a hinge and it can be used in multiple postures.
Spotted by us, a Microsoft patent application proposes a new emulation technology that could improve the quality of apps being developed for Surface Neo.
The patent application titled 'EMULATED MULTI-SCREEN DISPLAY DEVICE' was filed by Microsoft in June 2018 and published by USPTO on December 19 2019.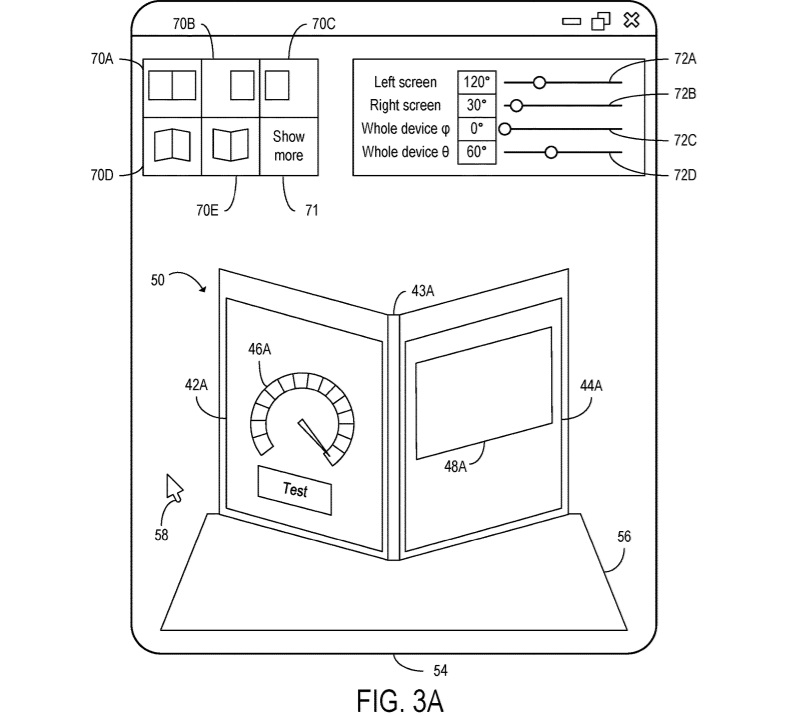 App developers use 'emulators' to test their application before shipping it out to consumers. The current emulators may incorrectly display apps for a dual-screen device like Surface Neo and the patent proposes different methods to address these challenges.
The patent application describes emulator programs which can render a three-dimensional graphical representation of a dual-screen device including the first and second screen or even third screen.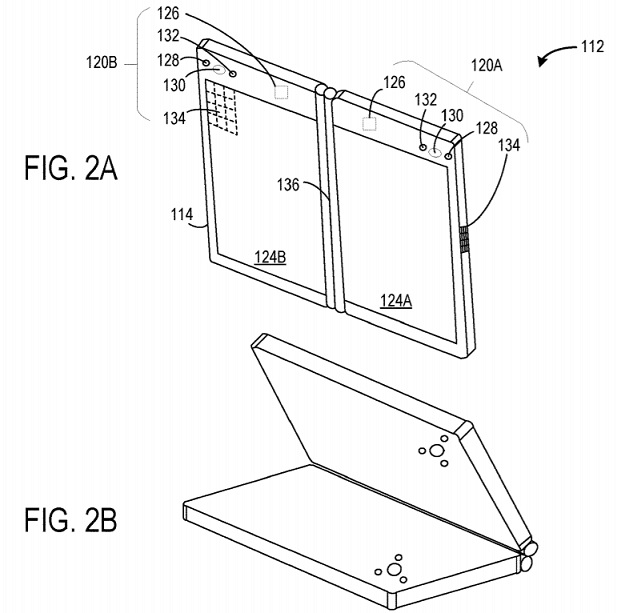 The patent filing further revealed that dual-screen devices may come with 'structural support' for senors such as accelerometers. The sensor area includes forward-facing cameras and as well as RGB cameras.
Additionally, Microsoft says hardware makers can include at least one ambient light sensor and one depth camera on the front side of the device.