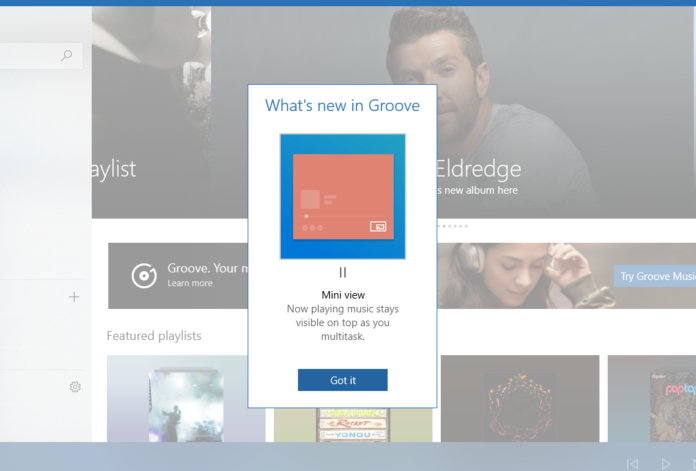 Microsoft had last month introduced the Compact Overlay Mini mode for their Groove Music app in the Windows 10 insider builds and production ring. The compact Overlay which was launched by Microsoft during the Creators Update insider builds is an app window like picture-in-picture mode which is present above all other active windows.
Microsoft has today updated their Groove Music app on Windows 10 Creators Update devices which have brought the Mini mode. So with this update Groove Music app of Windows 10 now has compact overlay support for all Windows 10 users using any build after the Creators Update.
The compact overlay was introduced by Microsoft to enhance the multitasking capability. In Groove Music app, it would be allowing them to change the music without needing to open the app or go to taskbar. The new mini-mode of the Groove app shows the blurred album art behind the three music playback options. The size of the compact overlay windows can also be changed.
Groove Music is one of the best apps of Microsoft and it receives all new features before they reach other platforms while this trend is reversed for many other first party apps.