Microsoft has revealed the future plans of its mobile business at Build 2017 Developer Conference. Microsoft has indirectly confirmed that the company has no plan to focus on Windows Phone by ignoring the other two major players in the smartphone market. Microsoft is planning to move on and focus on the platform that would make them more profit.
The company is focusing on Android and iOS by creating apps and updating them on a regular basis. Apparently, Microsoft wants to deeply integrate Android and iOS with Windows.
Windows 10 PCs 💗 All Your Devices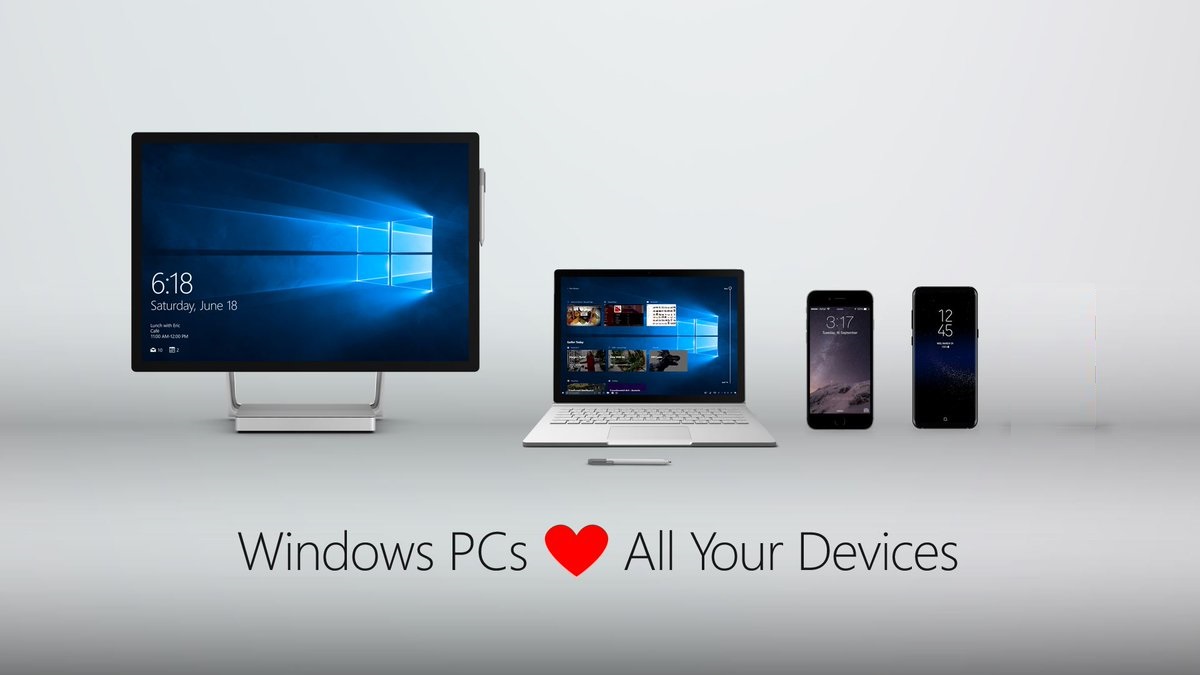 Microsoft is working on the pick up where you left off feature on Windows with Android and iOS. For example, if you are working on OneNote on your Windows 10 PC and for some reason you need to close your PC, however your work is still pending. The new feature will let you resume your activity on Android phone or an iPhone as long as one of the device is Windows.
In an interview, Microsoft's Joe Belfiore said, "There's work we can do to help people live in that complex life in a more orchestrated kind of way. We're going to do a bunch of work that's focused on the idea of Windows PCs love devices." Apparently, Microsoft is working on integrating Android and iOS to Windows 10 PCs.
Microsoft Graph cloud service will allow the developers to link their apps across phones and PCs. The service will basically allow the mobile apps to communicate with desktop and vice-versa. The feature will be so accurate that it will allow you to edit the same paragraph in Microsoft Word on your mobile after you left off on your desktop. "What we hope people will do is, once you have users at least engaging if not loving your apps, log your activities in the Graph," Belfiore said.
Microsoft is also working on a feature called clipboard that will allow you to copy contents such as text to an Android phone or iPhone from a Windows 10 Desktop. For example, you are reading an article on Windows Latest and you select-copy a text to clipboard. You will be able to access the copied text on your iPhone or Android.
"We're trying to meet all of our Windows users where they really are in their day-to-day lives," said Belfiore.
But…. what about Windows Phone?
Microsoft hasn't mentioned any details about the deep integration between Windows Phone and Windows PC at Build 2017. The company is focusing on Android and iPhone for this feature, atleast for now.
It seems Microsoft has no good idea in store for the company's own operating system. Microsoft is investing time and money only in activities that would make them more money. Surface Phone is definitely in works but you have to wonder whether or not a Surface Phone will even see the light of day.