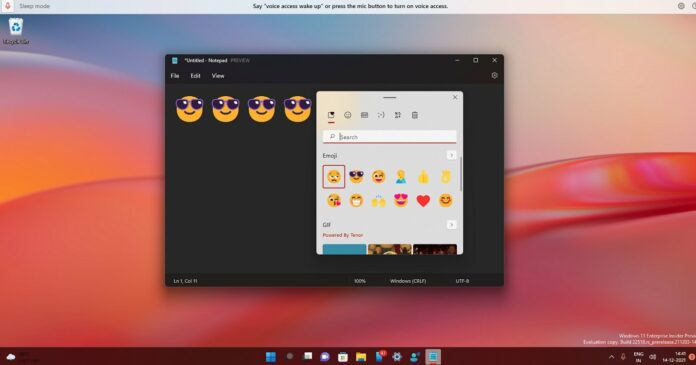 Windows 11 KB5009566 is now rolling out to PCs outside the Windows Insiders program and it is part of the company's Patch Tuesday cycle. Microsoft has also published direct download links for Windows 11 KB5009566 offline installers. As you're aware, these msu installers can be used by anyone to manually patch the systems.
Todays' Patch Tuesday release is mostly about security fixes and improvements. That's because Microsoft skipped December 2021 optional update due to the Christmas and New Year holidays. If you're still using November 2021 Patch for some reason, you will also get December 2021 fixes as part of the January 2022 Patch Tuesday.
If you've skipped the last security patch, January 2022 release will introduce a new emoji experience for your OS. The new emoji are Fluent-style with a modern-looking design and they will remain exclusive to Windows 11, according to sources familiar with the development.
Remember that these emojis landed as part of the last major update for Windows 11 and Microsoft has been testing the new look for a while now. In addition to a design refresh, there's also a new emoji of "Clippy" an iconic assistant of Microsoft Office and replaces the traditional paperclip emoji.
In terms of security fixes, Windows 11 KB5009566 fixes multiple issues. If you check for updates today, you will see the following update:
2022-01 Cumulative Update for Windows 11 for x64-based Systems (KB5009566)
Download Links for Windows 11 KB5009566
Windows 11 Direct Download Links: 64-bit.
Windows 11 (Build 22000.434) important changelog
Updates security for your Windows operating system.
Fixed Japanese Input Method Editors (IME) issues.
At the moment, the official changelog is pretty vague and details are currently unavailable as to what exactly changed in this release. It's likely that the Windows 11 update includes fixes to the operating system's internal functionality.
Known issues in Windows 11 update
Microsoft has acknowledged at least one known issue in Build 22000.434. As per the changelog, a bug in the OS could result in colour rendering issues where editing programs may not correctly render graphics on certain monitors (particularly high dynamic range (HDR) displays).
Microsoft says issues are experienced with white colours only, which could result in bright yellow or other colours. As per the tech giant, Windows 11's colour rendering bug is linked to Win32 APIs. The apps apparently return unexpected information when viewing photos or errors under specific conditions.
Thankfully, Windows 11 HDR bug is not widespread and only certain apps are affected. Not all colour profile management features are affected. For example, Windows 11 Settings or Control Panel will render colours correctly.
Though generally rare, it's always possible that a Windows Update will break your device or connected devices. In the past, some updates have led to problems when running certain apps. If you notice weird issues, you'll be able to roll back your device to its previous state, so you can fix Windows 11 issues.
To uninstall KB5009566, use these steps:
Open 'Settings'.
From the 'Settings' screen, head to the updates & security page.
Locate the update using the 'View update history' page and uninstall it.
Other improvements for Windows 11
In addition to the cumulative updates, Microsoft has also started rolling out a new Media Player for Windows 11, which replaces Groove Music. It is reminiscent of the existing Groove Music and Movies & TV app, and it seems to be a successor to Groove Music rather than the iconic Windows Media Player.
Media Player was officially released in late 2021 and it was first shown off by accident during a live stream of Microsoft's Insider program. Media Player is finally out of beta and it is now available for systems with Windows 11 Build 22000.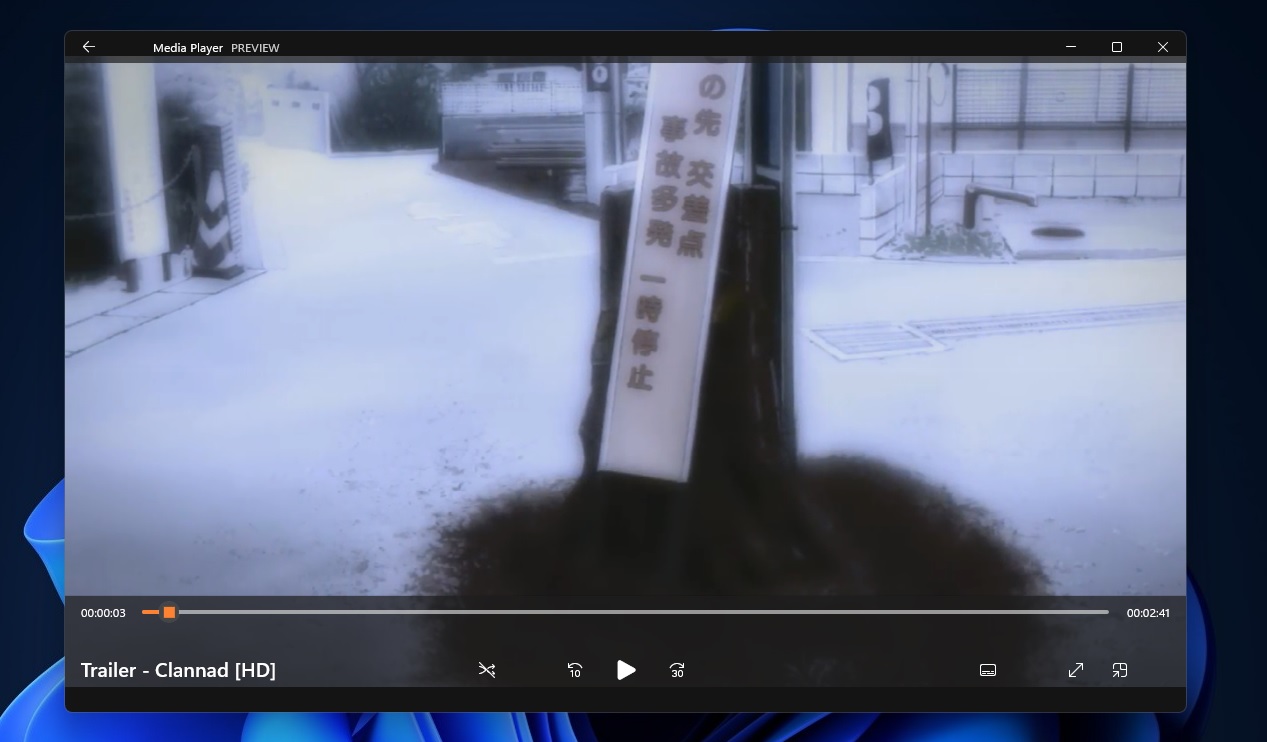 After applying the update from the Microsoft Store, Windows Media Player will take Groove's place in the Start menu or app list. Unlike Groove, Media Player features a colour scheme of white and orange or black/dark and orange. The orange accent is called Zest and Microsoft will also allow users to switch to a system accent colour in a future release.
Your Groove Music data will automatically migrate to Media Player and users can also specify the default storage location for media files. Additionally, there's also HDR support here, so the new media player will have no issue when playing high-quality media content.
If you're yet to receive the new media player, you can also check the redesigned Microsoft Photos. Microsoft has officially started pushing a new image editing experience to Windows 11 21H2 Build 22000 systems. Like the Media Player, the Photos app has been redesigned and it features advanced crop or filter options.
Additionally, the Microsoft Photos app has gained better support for transparent images (.png), so you'll see checkered background if the transparency value is declared.