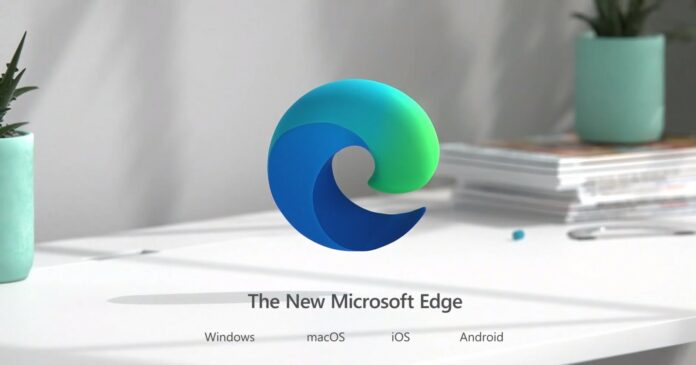 In April, Microsoft Edge gained support for the tabs sharing feature in the Canary Channel of the desktop and mobile browser. Now, after months of testing, Microsoft Edge has been updated with the ability to share tabs on the channel intended for regular customers (non-Insiders).
Microsoft Edge's handy tool lets you send tabs to different devices and it eliminates the need to sync bookmarks or email URLs to yourself. It's currently rolling out to a small subset of users in the stable channel on Windows 10 and macOS, but we're not seeing it in Edge Android/iOS (stable).
To give it a try, open any webpage and click on the address bar, and select the option "Send this page". This will let you send the current page to supported devices currently signed into using your Microsoft account. The receiving device will receive a push notification from Microsoft Edge with the name and URL of the webpage.

You can also right-click on links and select the device to share the link. As you can see in the below screenshot, when you right-click on links, it brings up a small laptop and phone icon, which you can tap to send the link to the selected device. Of course, this option will not show up if you don't use Edge on more than one device.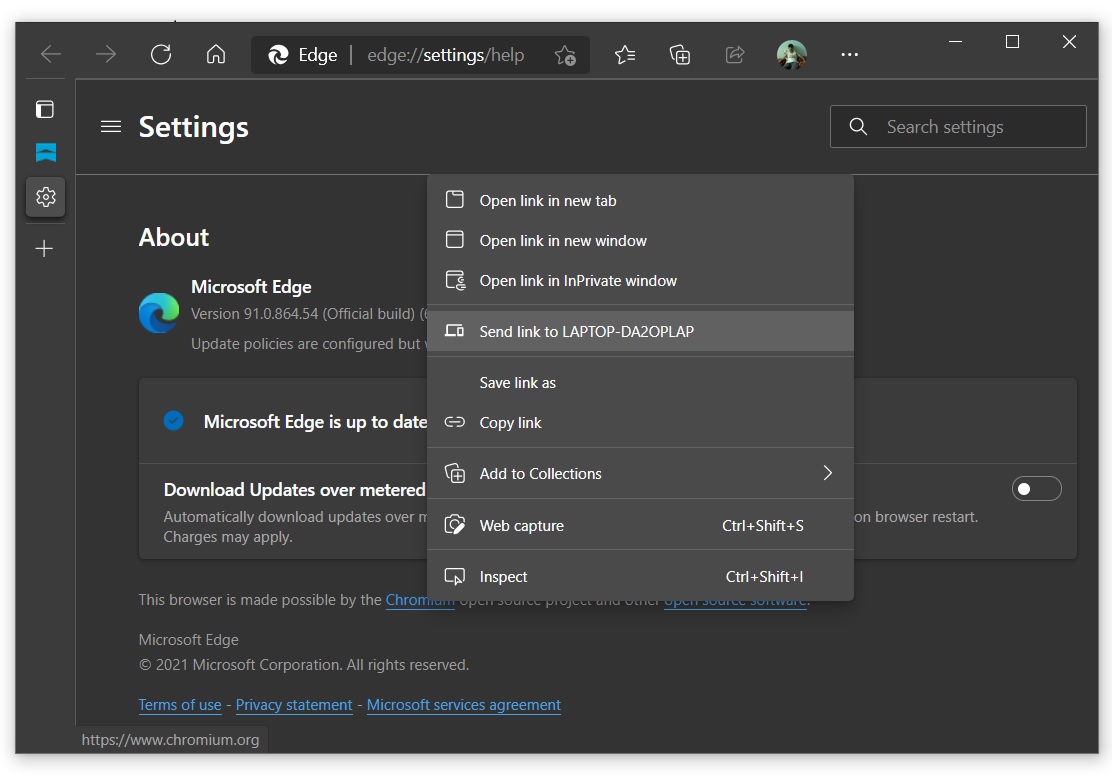 Based on our test, it appears that the tabs sharing tool is actually live for a very small group of users in the stable build v91.0.864.54. It's likely that it will begin rolling out to more users in the coming days.
It's also worth pointing out that tabs sharing is currently limited to desktop only. If you want to send tabs to Android or iPhone, you need to download and install Edge Canary/Dev on your mobile.
It's a welcome update, but Microsoft is rather late to the game. Google Chrome and Firefox browsers were updated with identical Send Tabs feature in 2019.
In addition to tabs sharing, Microsoft is also working on improvements for the browser's built-in offline game "Surf". Microsoft Edge's Surf tool is designed specifically for those with internet connectivity issues and it challenges players to surf while avoiding obstacles or sea monster.
In the Canary channel, Edge Surf was recently updated with new obstacles and a streamlined character selection menu. Likewise, Microsoft is also testing new font rendering controls for Edge on Windows 10.
Update: The feature also works on iOS if you use the preview builds of Edge.