Microsoft plans to announce the Surface Go 2 in May and hardware specs have already leaked online. According to retailer listings, Surface Go 2 might come with a larger display and smaller bezels. The affordable Windows will also offer longer battery life because of the Intel's Wi-Fi 6 adapter, which has been confirmed in another FCC filing.
Earlier this month, an FCC filing for a "portable computing device" was spotted online, suggesting the existence of an updated Surface Go. The Surface Go 2 has been sighted in an FCC filing for the second time and it supports LTE.
In addition to LTE support, the FCC filing also confirmed that the second-generation Go 2 will use Intel's Wi-Fi 6 (802.11ax) wireless network adapter 'Wi-Fi 6 AX200'. The wireless adapter supports both 2.4 GHz and 5 GHz bands. Intel's AX200 also supports Bluetooth 5.0.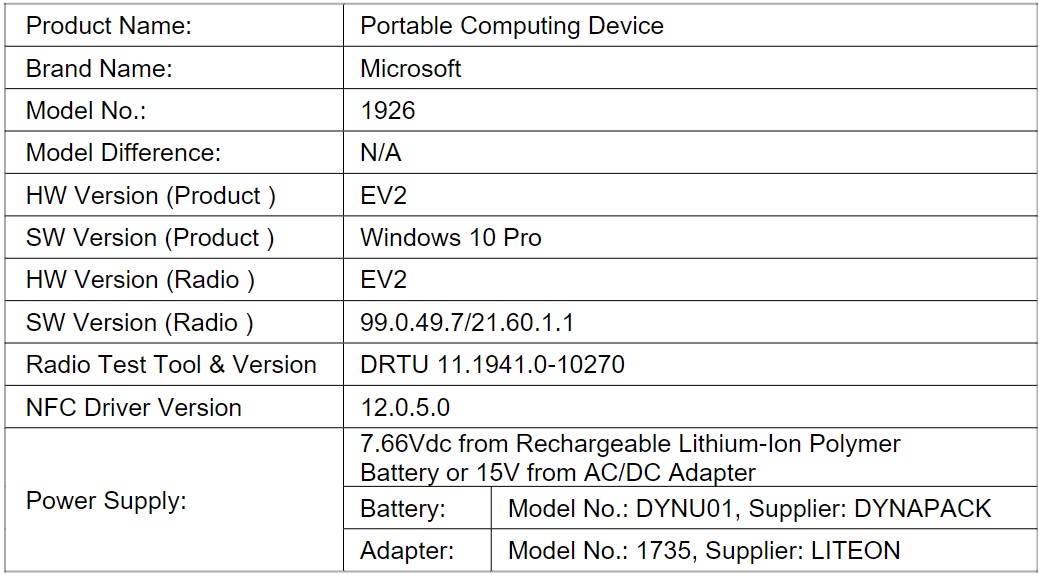 This Wi-Fi module is said to have lower latencies and lower battery consumption and as well as faster performance. It's also worth pointing out that existing Wi-Fi 5 (802.11ac) router can benefit from a Wi-Fi 6 (802.11ax) device, but a Wi-Fi 6 router will still deliver the best results.
While the device isn't mentioned by its name in the FCC, the codename EV2 was previously used in Geekbench tests.