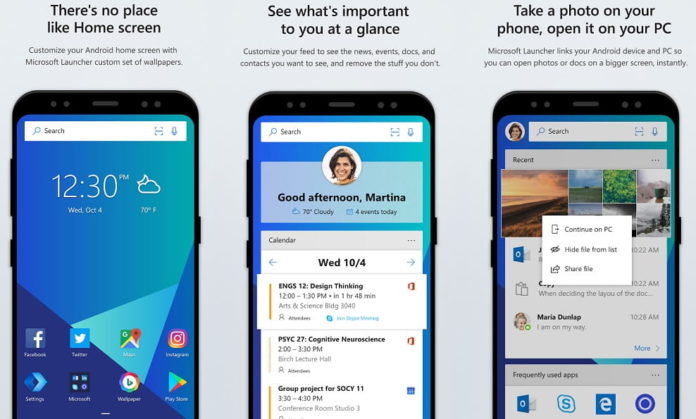 Microsoft earlier confirmed that it is working on bringing Cortana Integration for its Microsoft Launcher app for Android users. The latest update with version 4.6 is now available for download in the Google Play Store.
The update brings the most awaited and promised Cortana Integration for the Microsoft Launcher Beta App. The update also comes with left to right language support and new option to manually manage people card.
Android users now also have the option to share Launcher via NFC and QR Code along with pinning searched apps and contacts to the user's home screen. The most important feature, the Cortana Integration can by enabled by swiping left to the feed, enable Cortana and showing the Cortana card.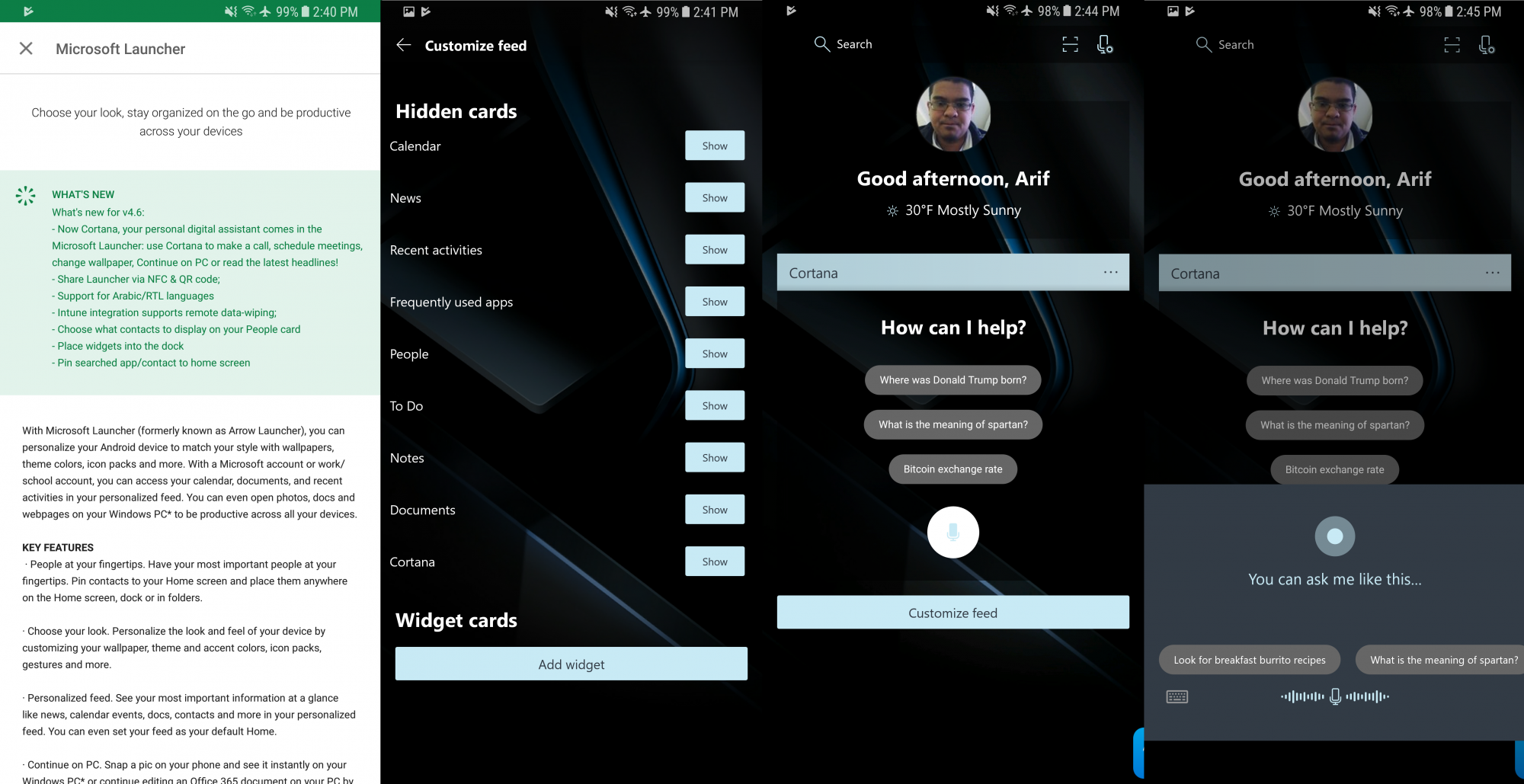 The main point we would like to update our readers is that the Cortana in Microsoft Launcher is same as the Cortana App which is already available to download in the Google Play Store. Cortana can be used to make calls, schedule meetings, use continue on PC feature and more.
Microsoft is currently testing the Cortana Integration with Microsoft Launcher Beta testers, and after successful testing the Integration will be released to the general public in the coming days or weeks.
If any of our users are interested in testing the Cortana Integration, they can download the Microsoft Launcher Beta app by clicking this link.