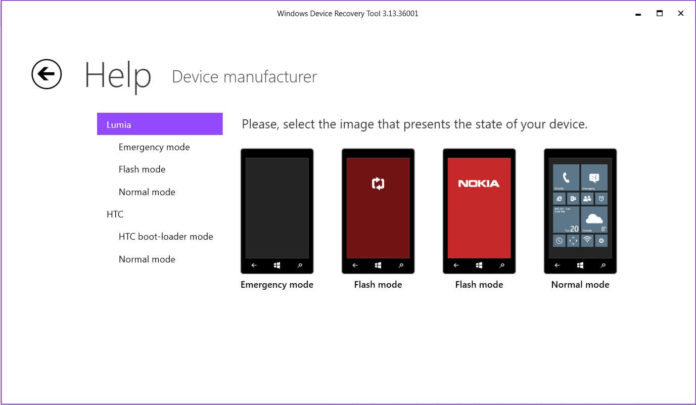 As we reported to you not a long time ago, HP unveiled the Elite x3 Version model with Windows 10 and a German startup Wileyfox also launched a new Windows Phone. Microsoft is now updating the Windows Device Recovery Tool with support for two new Windows Phone.
Windows Device Recovery Tool has been updated to version 3.13.36001 with support for HP Elite x3 Verizon and Wileyfox Pro Windows Phones. This makes it possible for users to restore their phones should anything bad happen.
You can now install Windows 10 Mobile builds on your Windows Phone without worrying about the phone's state since you can connect the device to your PC and restore the phone to the original software.
The HP Elite x3 supports Microsoft's Windows 10 Continuum feature, it also comes with both a fingerprint reader and an iris scanner. It has a 5.96-inch display with a resolution of 2560×1440 and is covered with Gorilla Glass 4. The Elite x3 is powered by a Snapdragon 820 processor, paired with 4GB of RAM.
Wileyfox Pro, on the other hand, is an affordable Windows Phone with average specs. The Wileyfox positions its phone as a business-oriented device with 5-inch HD display for documents, photos, and video.
Apart from the above-mentioned changes, Microsoft has also improved the overall performance of Windows Device Recovery Tool by fixing the bugs. You can download Windows Device Recovery Tool's latest version from Microsoft's official website.