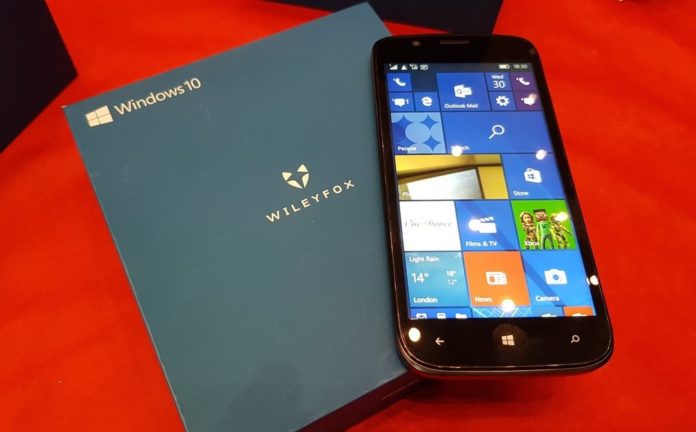 While Microsoft is abandoning the platform, another third-party Windows Phone is on its way to the market. Earlier this year, Wileyfox announced its new Windows 10 smartphone 'Wileyfox Pro' with average specs for $250 and today the device is up for pre-orders on Amazon UK.
Wileyfox's Windows Phone is primarily aimed at businesses, and the device is available for pre-orders with the shipping date of December 4. Wileyfox claims that the device is specifically-optimized for productivity.
"Wileyfox Pro with Windows 10 is the key to running your business or enterprise productively, secure, and efficient. The Wileyfox Pro's well spec smartphone is designed for modern IT on the go. Your business companion at work tackling all the tasks. Automotive, Education, Government, Healthcare, Logistics, Retail, Telecommunications, Transportation," Wileyfox says.
The specs of Wileyfox Pro is underwhelming, with the device being powered by Qualcomm Snapdragon 210 processor, 2GB of RAM and 16GB of storage. Unlike Trekstor WinPhone 5.0, the Wileyfox Pro looks like a cheap handset and lacks Continuum support. The device comes with a 5-inch display, 8-megapixel rear camera, and 2200mAh removable battery.
The Wileyfox's new Windows Phone running Windows 10 will be supported until mid-2020, however, Microsoft has confirmed no new features will be released for any Windows 10 phones.
Amazon UK revealed that the Wileyfox Pro will be released on December 4 and it can be pre-ordered today for 189.99 British pounds, which is around $251. The new Windows Phone could remain exclusive to Europe but at one point the firm might launch the device in the United States.