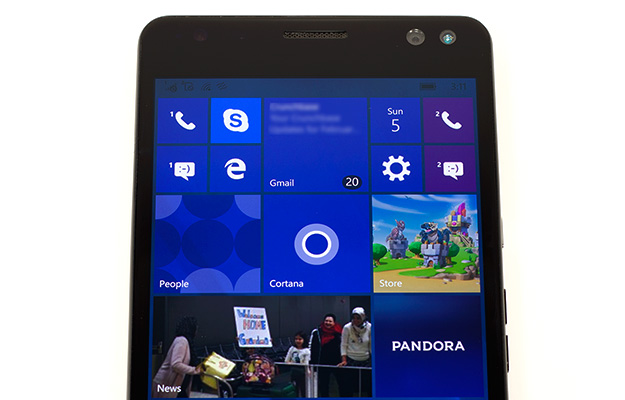 HP is slowly giving up on Windows 10 Mobile platform, the company recently discontinued the Elite x3's Workspace service and earlier two German sites also claimed that HP is planning to discontinue the Elite x3. It was later revealed that the PC maker is really p*ssed at Microsoft for not supporting Windows 10 Mobile. The report of the Elite x3 being discontinued was denied by HP in a statement but it appears that the rumour wasn't a fake news.
In Canalys Channels Forum conference, Dell and Lenovo speculated that Microsoft may be already planning to discontinue the Surface Windows 10 devices by 2019 and the Surface business will not make it to 2020. The PC makers speculated this considering the fact CEO Satya Nadella is more interested in software, cloud than hardware and products for consumers such as Windows Phone, Microsoft Band and the latest example Groove Music.
HP seems to have given up on Windows 10 Mobile after Microsoft's change of strategy. Since the beginning, HP is interested in Windows 10 Mobile because of its enterprise features and the company was even testing the Elite x3 successor along with several devices like the flagship Elite x3 Windows 10 Mobile.
HP's EMEA PResident, Nick Lazaridis revealed that the company had big plans for Windows 10 Mobile, "X3 was going to bifurcate, there were going to be a number of products," he elaborated at the same conference. However, as Microsoft changed its strategy and is abandoning the mobile platform, this broked HP's plan for the Elite x3 successor and also affected the company.
"Microsoft, as all companies do, decided on a change in strategy and so they are less focused on what they thought they would be focused on today. Given that, we also had decided that without Microsoft's drive and support there it doesn't make sense. If the software, if the operating system ecosystem isn't there then we are not an operating system company," HP's EMEA PResident, Nick Lazaridis said.
If the reports from unconfirmed sources are believed to be true, HP is working with Microsoft to launch Andromeda-powered mobile devices. It is rumoured to arrive next year however since we are talking about Microsoft here, the project could face further delays.