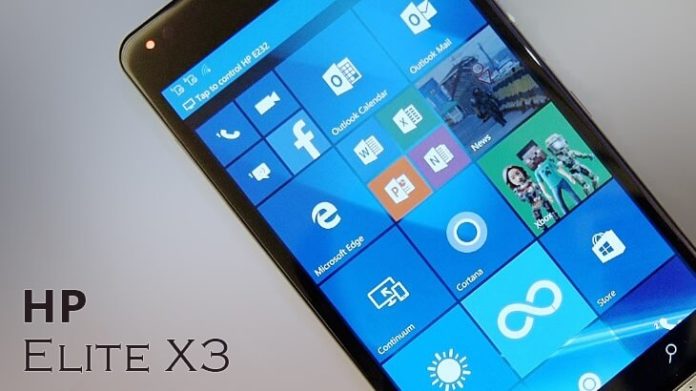 Update: HP's spokesperson confirmed that the Elite x3 is not being discontinued and it will be available in the market until 2019. You can read the official statement from HP here. You can find the original story below.
It has been more than a year since HP Elite x3 was officially announced on February 21, 2016. Designed for business class customers, the Elite x3 is one of the best Windows 10 smartphones and a powerhouse with a premium design. If the rumours are believed to be true, the HP Elite x3 is being discontinued.
A German site now reports that starting November 1, HP will discontinue the sale of the Elite x3. It's arguably the best Windows Phone available right now and the star phone at Microsoft Store.
HP announced the Elite x3 in a partnership with Microsoft. As HP is Microsoft's OEM partner, the phone had promoted the new Windows 10's Continuum feature and HP also launched a separate Lapdock accessory that lets you convert the phone into a PC with keyboard, mouse. Despite all the efforts, the Elite x3 failed to attract the customers and as result, the phone is being discontinued.
Two years after the release of HP Elite x3, the company is also planning to stop supporting the phone in October 2018. On the other hand, HP is rumoured to be working on the Elite x3 successor with Google's Android operating system. It looks like in the coming months, it wouldn't be an easy task to buy a Windows Phone. Microsoft and its partners are however working on new Windows Phones for 2018 launch.