Today, in a quite serious blog post, Microsoft officials annouced that Groove Music Pass and it's related services will be discountinued starting October 9, 2017.  The company also announced that it will be partnering along with Spotify to move the existing Groove Music Pass customers to the most used music streaming service.
The service had a rough live, starting with Zune Music, later being rebranded to Xbox Music in 2014 and finally to Groove Music with the rollout of the first version of Windows 10.
Microsoft will continue to support Groove Music Pass until December 31, 2017, and after that date an update will be pushed for the app stopping users from streaming, purchasing or downloading music from the app and from the Microsoft Store. Starting this week, an update for the app will roll out to Insiders bringing the new migration experience to Insiders. The same update will begin to roll out to public next week.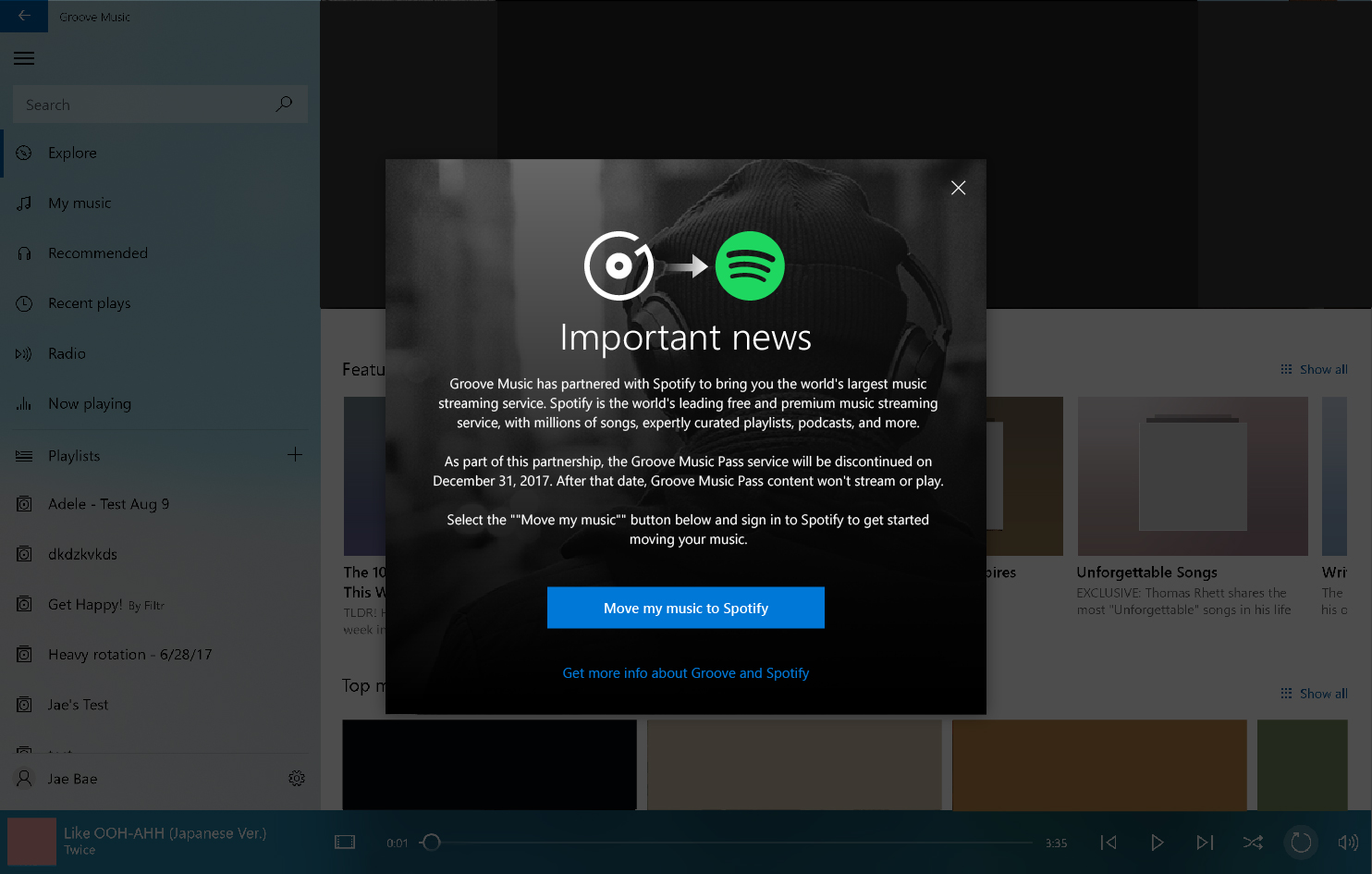 The migration will move all existing music collections, purchased content and playlists to Spotify, and more information about the Groove Music service discontinuation/migration is available in these FAQs.
The company is not leaving the Groove Music app though, that will continue to run and offer local and OneDrive music playback and management of owned content to all Windows devices, so if you never bought or used a Groove Music Pass you'll notice no changes. And after the December 31, the app will stop offering and advertising all services related to Groove Music Pass.