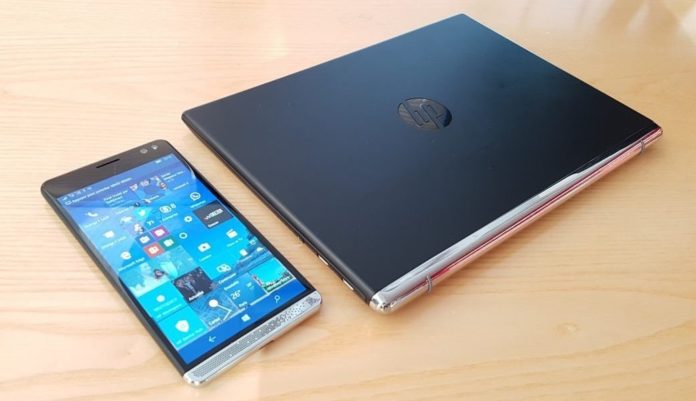 The HP Elite x3 is in the news ever since the rumours of the flagship Windows 10 Mobile being discontinued broke out. HP has however confirmed that the company plans to sell the Elite x3 until 2019. On the other hand, HP has quietly discontinued the Workspace service for its Elite x3.
This is another blow to Windows Phone as the HP Workspace allowed the users to run some Win32 apps in Continuum mode. HP has released a statement confirming that the Workspace service has been discontinued and it is not working anymore since 31st July. It is surprising that no one even noticed it.
HP released the statement on its website confirming that the service has been discontinued and the firm suggests the users to try other solutions from VMWare, Citrix and Microsoft. HP has released the following statement.
"Thank you for your interest in HP Workspace! As of July 31, 2017, HP has discontinued the HP Workspace product. When the HP Elite x3 was introduced, there were limited options to deliver Windows PC applications to Windows 10 mobile devices. So, we created HP Workspace to enable HP Elite x3 users' access to Windows "desktop" applications. Since then, leading providers such as VMWare®, Microsoft and Citrix® have released or improved their solutions for this operating system. Please visit their respective websites for more information on their solutions," HP writes on Workspace website.
Undoubtedly, Windows 10 Mobile's Continuum is one the best features but it is pretty limited. Only select UWP apps support the Continuum mode and HP came with a solution. HP Workspace was used to access to legacy desktop apps such as Office 2013 and more. It was a premium expensive service targeting the business customers.
Without the Workspace service, do think HP will be able to attract the business customers with its Elite x3? Let us know your thoughts in the comments below.