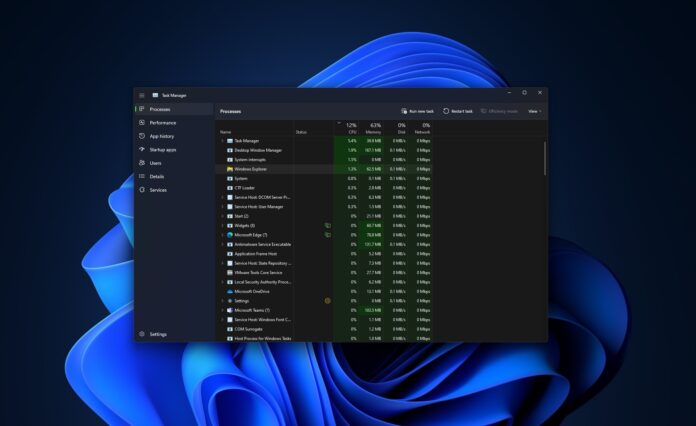 Microsoft is aware of an issue where Windows 11 22H2 Task Manager blocks the 'safely eject media' feature with an error message "Problem Ejecting USB Mass Storage Device – This device is currently in use. Close any programs or windows that might be using the device, and then try again".
Way back in 2019, Microsoft said it has changed the way Windows handles USB storage drives. As a result, users can remove a modern USB device without having to select the option to 'safely remove hardware' from the system tray. Regardless, people still rely on this feature, but a potential Windows 11 22H2 bug is apparently blocking it.
Earlier, it was necessary to use the option to eject or 'safely remove hardware' on the taskbar first. When you click on the option, you're basically informing Windows that you are about to remove the USB device and any operations on it should be stopped. This ensures that your data in the storage drive remains safe.
In theory, you can remove the USB drive whenever you want and it will not make any odds in most cases, but if disk write caching is operational when you unplug the drive, you might suffer data loss if you're really unlucky. Thankfully, Windows 11's default setting is 'quick removal' which allows you to remove the drive without data loss.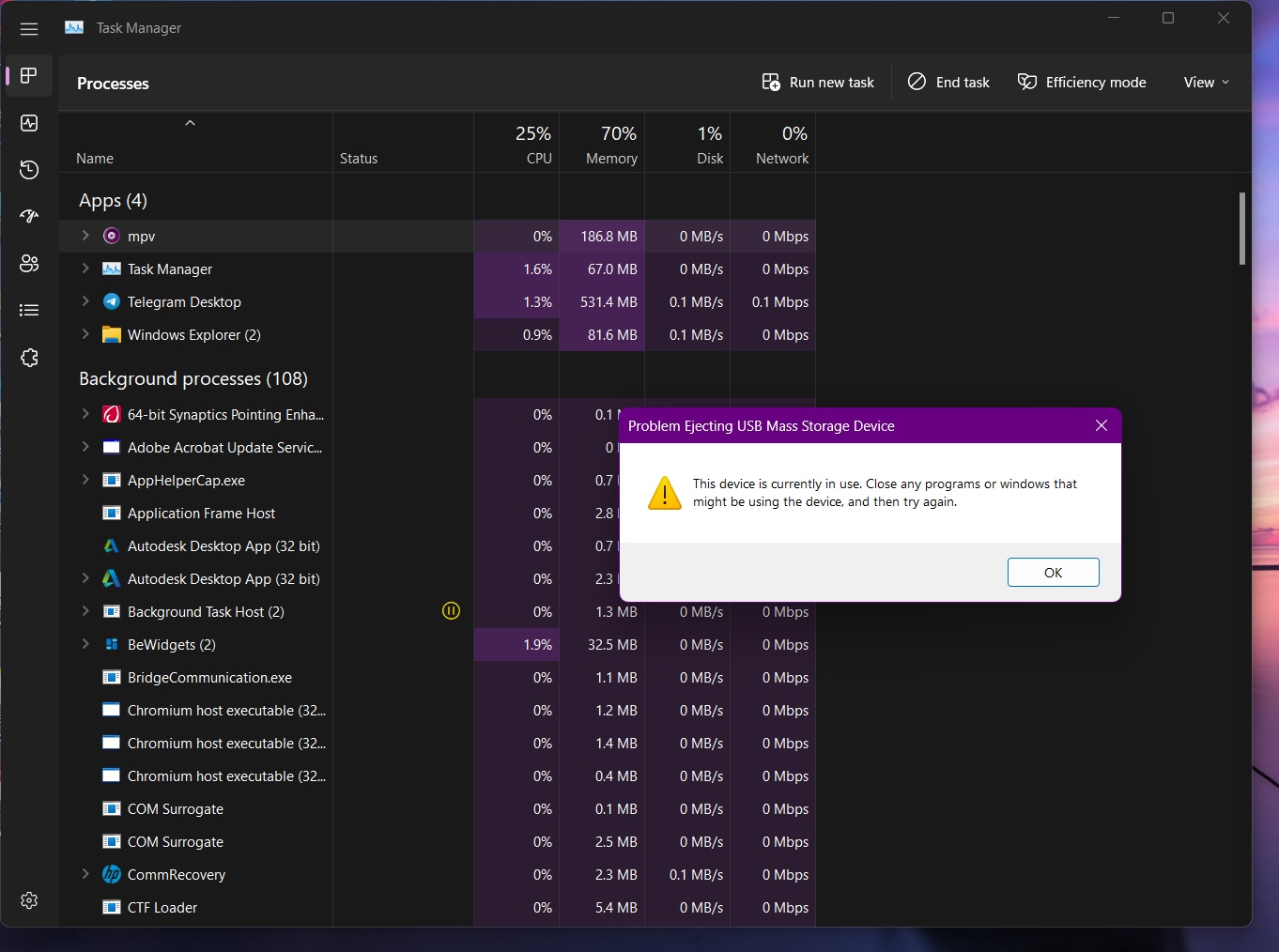 In other words, it doesn't make sense to use 'safely remove hardware' as you can unplug the USB drive without worrying about data loss. However, if you use the option, a bug in Windows 11 will actually block the process and won't let you safely eject the hardware, as shown in the above screenshot.
This happens when Task Manager is open or minimized to the taskbar and the problem has been flagged by many users on the Feedback Hub.
Thankfully, it appears to be a known issue and Microsoft sources confirmed to us that the company is working on a fix which will be included in the upcoming cumulative optional preview update or later.
If you don't like the new scheme of things, you can always close the Task Manager and unplug the drive without even hitting the 'safely remove hardware' option. Or you can still choose to click on 'safely remove hardware' and it will work as long as Task Manager is closed.
It's worth mentioning again that Windows 11's default setting is 'quick removal and it hasn't been altered for those who upgraded from Windows 10.
Interestingly, there is another Task Manager bug where the app incorrectly reports the GPU usage, but Nvidia is already working with Microsoft on a fix which will be delivered via a driver update.
Thanks Rajat for the tip!