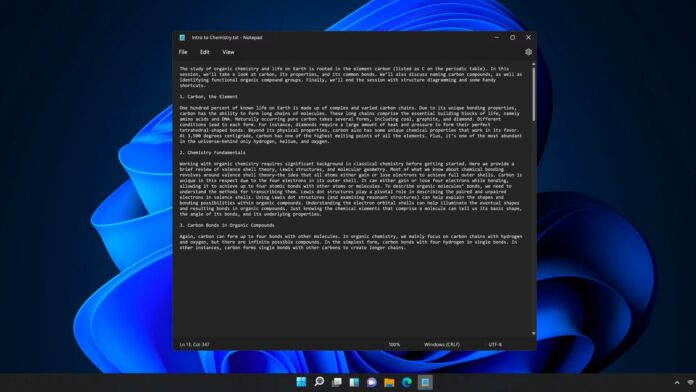 A couple of weeks ago, Microsoft announced some new features Windows 11 would soon be getting. As part of the update, Microsoft said it would be refreshing the look of two key apps – Notepad and Groove Music (now called Media Player). Now, weeks after beta release, the new Notepad and Media Player has finally started rolling out to all users.
Starting this Wednesday, the new Notepad and Media Player will be heading to all Windows 11 users via Microsoft Store. Similar to previous updates released for native apps, Notepad and Media Player apps are getting the Fluent Design makeover and rounded corners for windows or buttons.
As the redesigned apps are brand new, Microsoft has opted to keep the classic version of Notepad or Groove Music default apps for now. The new Notepad and Windows Media Player will be installed as the new pre-loaded default apps on PCs for millions of devices later this year or next year.
Closer look at new Notepad
Notepad's big design refresh introduces a Fluent Design and WinUI makeover which brings the app in line with the rest of the Windows 11 interface. As mentioned, Notepad now uses WinUI controls, so you can expect better access to fonts, new animations for dropdown menus, and more.
Microsoft is also adding rounded corners to windows, buttons and other areas of Notepad.
More importantly, Notepad now comes with its own settings page, which allows users to customize the font from the dropdown lists. The settings page even lets you switch between dark, light and system themes.
While the rounded corners may seem like a minor change, Notepad's settings page is going to be useful in the long run when the tech giant adds more customization features.
Something as minor as the dark mode will be welcomed here as well.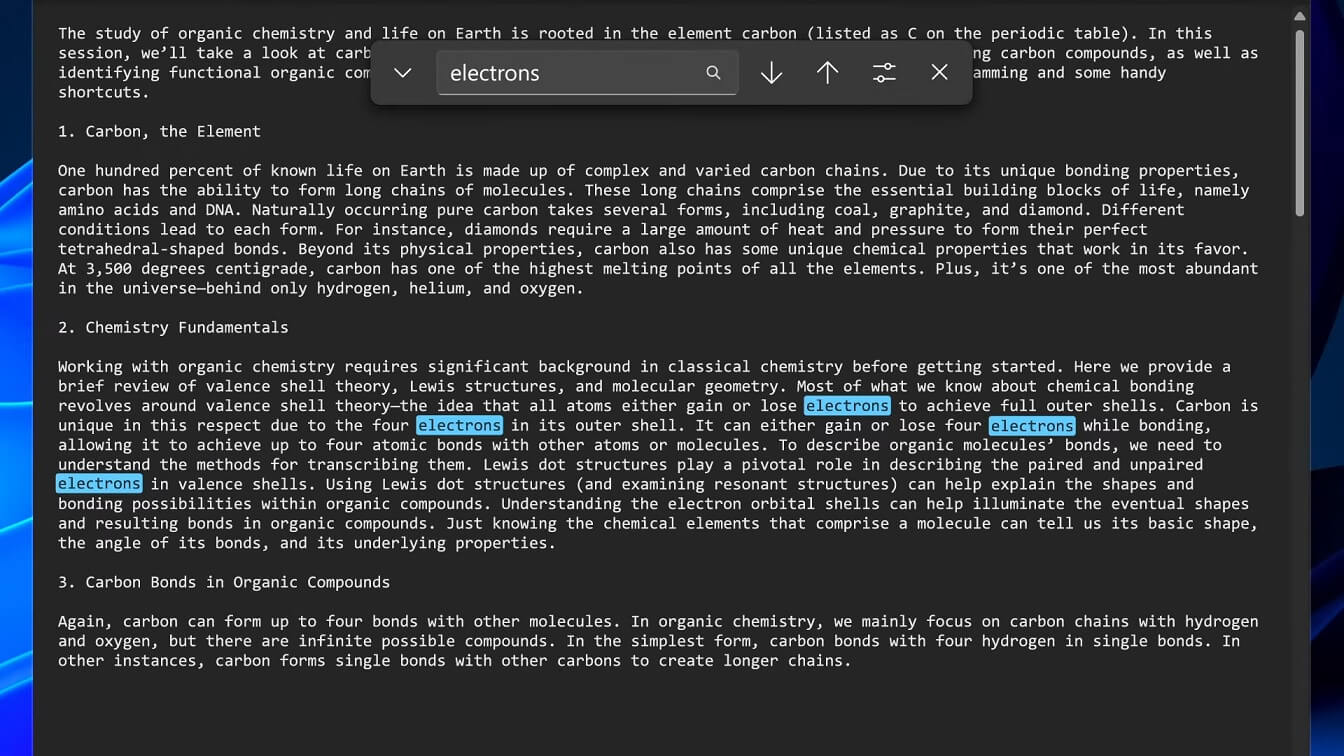 It's also worth noting that Notepad has retained its simplicity and users can still access features like "Find" and more.
Closer look at Media Player
After testing the new Media Player for nearly three months, Windows Media Player is finally being made available for everyone on Windows 11.
Media Player is replacing Groove Music, the app that was first added with Windows 10 and has been around for a while now as the default audio player.
Interestingly, Microsoft is not calling the new Media Player a "sequel to the iconic Windows Media Player" which was one most popular apps of its time. Media Player is being promoted as a replacement for Groove Music. As a result, the Movies & TV app (which can only play media content) is here to stay for now.
To download Notepad and Media Player, you will need Build 22000.346 or later. If you're already using the latest production build of the OS, you can then head over to the Microsoft Store, and check for updates to download both new apps.
While the Notepad interface simply gets updated, Media Player requires data migration, which is completed automatically if you use Groove Music. After the app, you will find "Media Player" in place of Groove Music on your Start Menu app list.
In our testing, we noticed that the new app updates are available on some, but not all, of our Windows 11 devices. We suspect that the updated Notepad and Media Player will be a part of the Windows 11 Sun Valley and most users will have access to the updates by the end of the week.