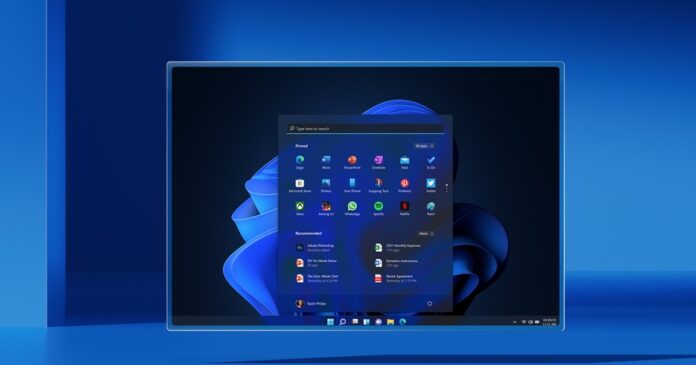 Microsoft recently announced that it's planning to release new features for Windows 11 outside the scheduled fall 2022 update. This year's first big Windows 11 update will be released later this month and Microsoft has now started testing those changes with users in the Release Preview and Beta channels.
Unlike Windows 10, Windows 11 is modular and its feature can be updated via individual Windows Update and Microsoft Updates. The tech giant is planning to push updates to the existing features like taskbar by releasing Feature, Web, and Online Service Experience Packs on top of Windows builds.
These experience packs are delivered alongside the annual feature updates and they will bring minor improvements/features to the operating system. On the other hand, Windows 11 feature updates will add major new features or expand features for some areas of the operating system.
Microsoft has now published Windows 11 Build 22000.526 in the Release Preview and Beta channels. The preview update has brought back support for time and date on multiple monitors in the OS. After the update, you will be able to add the clock and date to the taskbar of the rest of the monitors.
There are plenty of problems with Windows 11 and it's good to see new features getting added to the taskbar.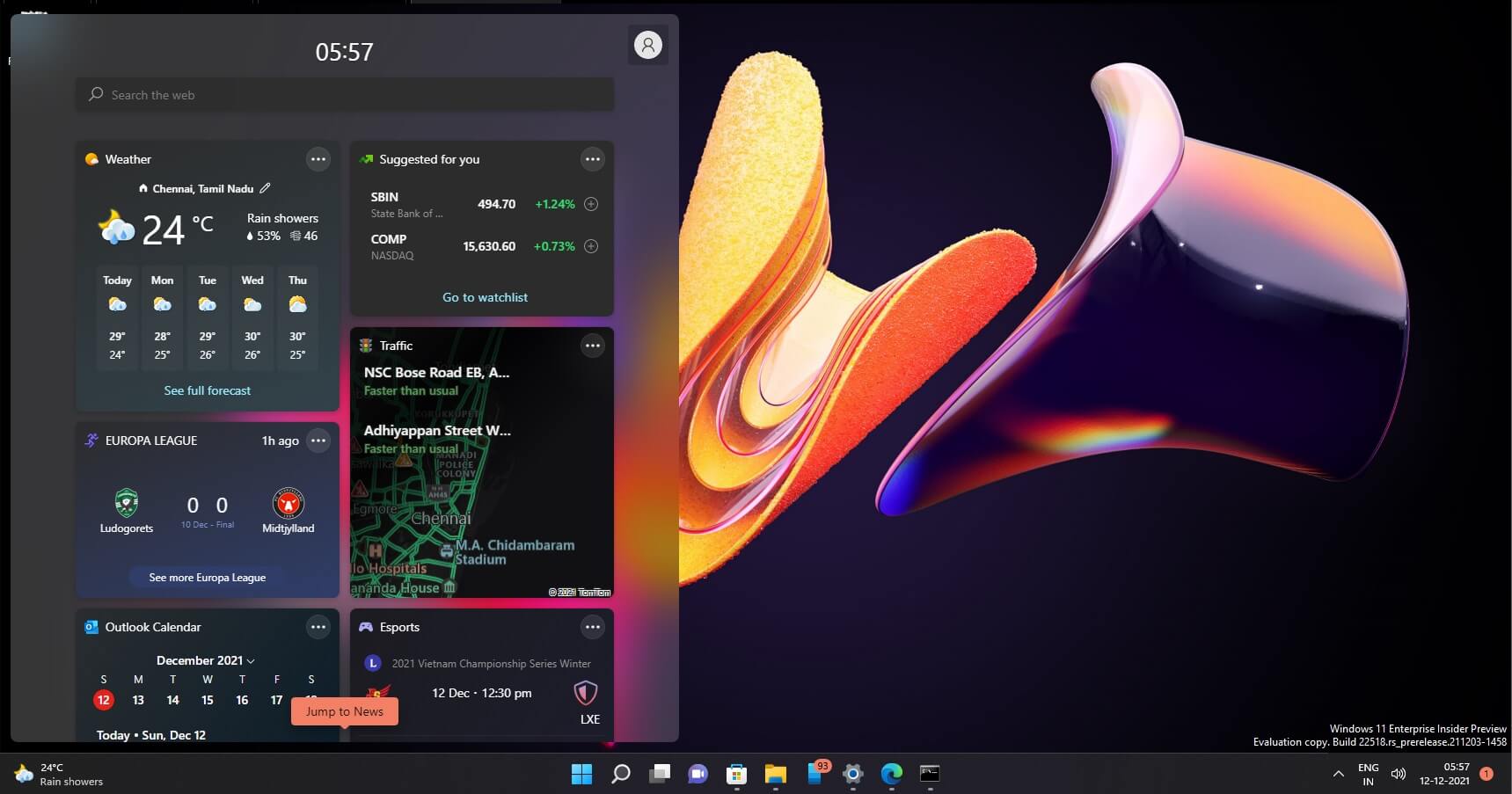 Additionally, Microsoft is also adding support for weather content to the left side of the taskbar.
As you can see in the above screenshot, the weather widget will now appear on the left side of the desktop if your taskbar is aligned in the taskbar. You can also hover over the weather or click on the button to open the existing Widgets panel on the left side.
Microsoft Teams and taskbar app window sharing
Microsoft is adding a taskbar feature to share content from open app windows directly from the taskbar on Windows 11. This is in addition to a feature that lets you quickly mute and unmute active video calls from the taskbar.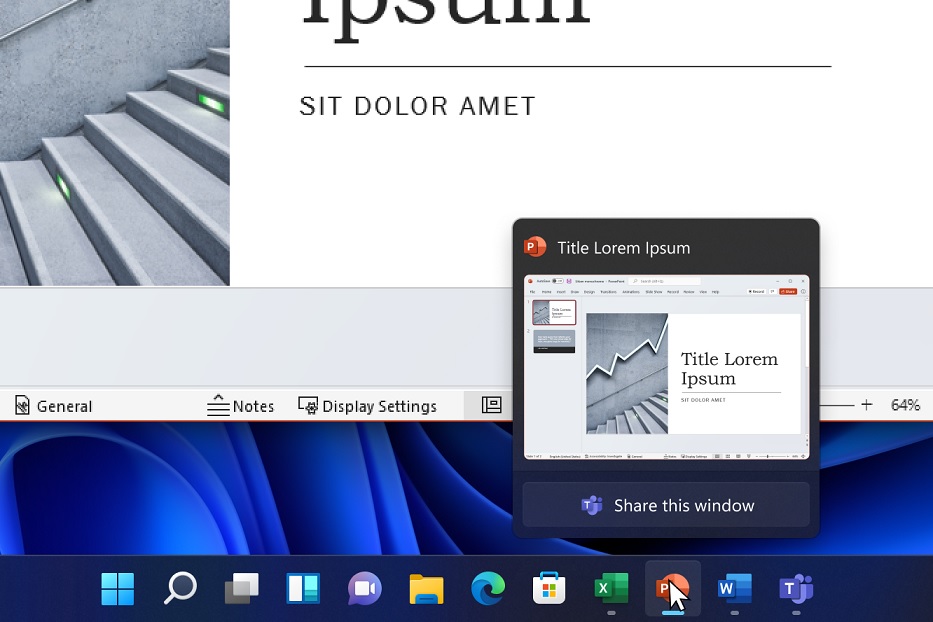 Windows 11's February 2022 update, which can be previewed right now, you can share content during Teams calls directly from the taskbar. This will eliminate the need to switch back and forth between open apps/windows and it aims to make it easier for users to focus on their meetings.
You'll be able to share the content by clicking on the "Share this window" button which will appear underneath the app preview. You can always click on "Stop Sharing" anytime.
Other improvements included in the build:
Microsoft fixed an issue that results in incorrect tooltips appearing on the taskbar.
Microsoft fixed an issue where Offline Files are on the network drive after you restart the OS and sign in.
In the coming weeks, Microsoft will also begin rolling out Android support and other improvements via experience packs.