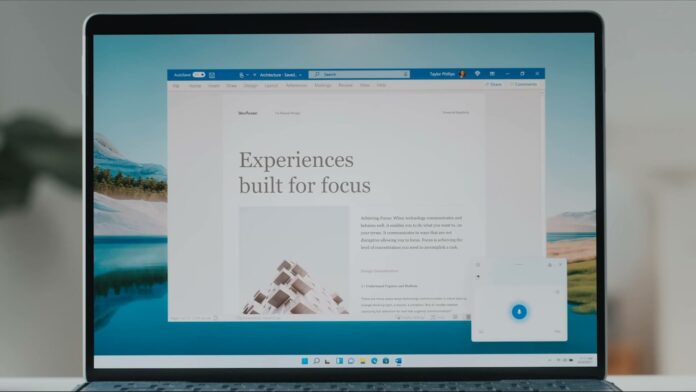 On Windows 11, the design of common first-party apps is finally consistent, thanks to the implementation of Fluent Design and WinUI.
Over the past few months, Microsoft has been internally testing rounded corners for Office apps – Word, PowerPoint and Excel. An official teaser of that Fluent Design revamp for Microsoft Office apps, along with its new rounded corners, was finally shared during the Windows developers event yesterday.
With Windows 11, Microsoft Office apps, Paint, Notepad, Photos, Settings and File Explorer have all adopted the Fluent Design rounded corners and colourful icons that bring some consistency to the company's apps.
Perhaps the change that will affect the most people is the redesigned header toolbar or ribbon menu. The new design retains the existing features, but all buttons, toggles and other elements now use Microsoft's Fluent colours for better consistency. To be clear, this is the biggest design overhaul for first-party Windows apps in the past six years.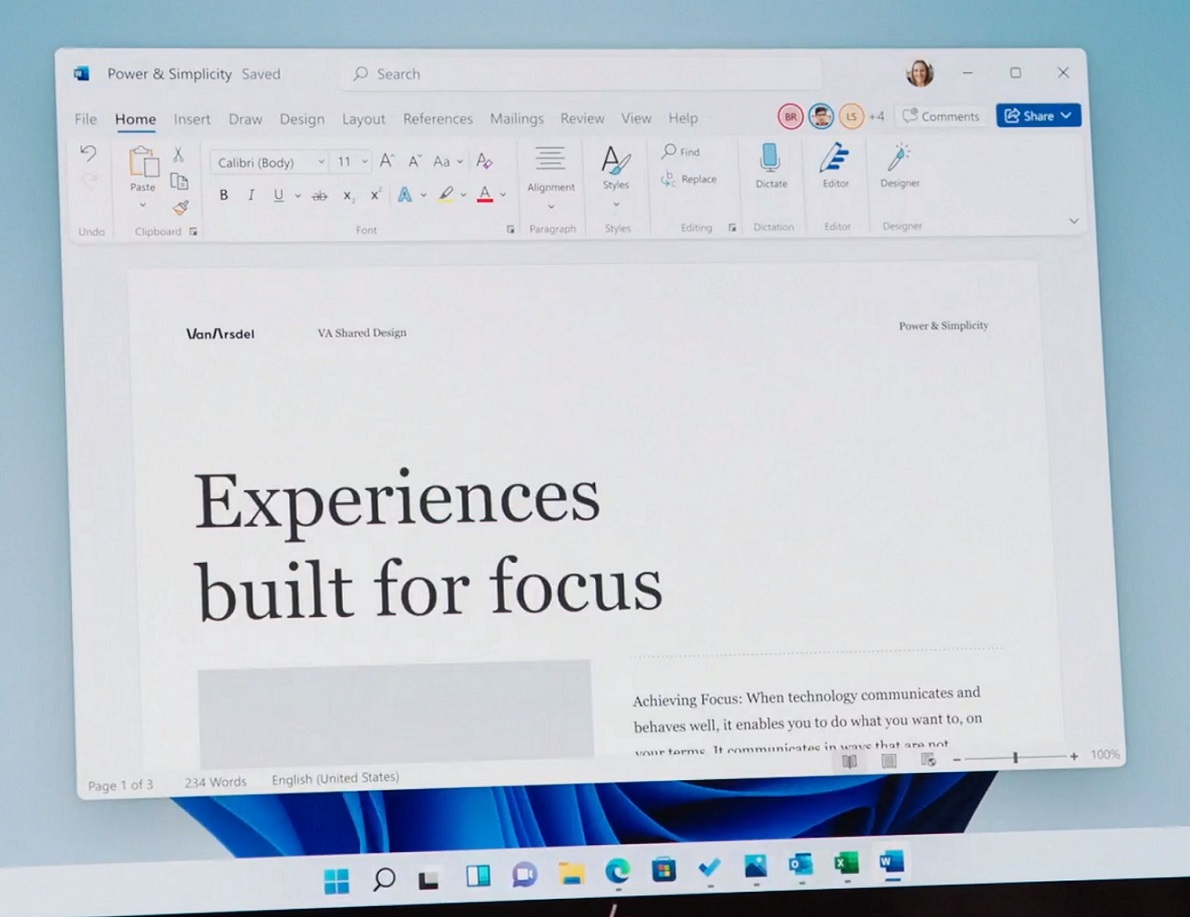 As you can see from the images above and below, Microsoft's updated design for Office apps is cleaner and consistent with the rest of the desktop – instead of using design elements from different versions of Windows.
We can also see an updated design for edit, save, undo/redo, share and other buttons. Additionally, Office apps are getting a new universal search bar with a cleaner look and rounded edges.
Given that modern header is being implemented across Windows apps, it seems like Microsoft is working to have a consistent design in place by the end of the year.
Design consistency on Windows 11
Beyond rounded and new icons for first-party apps, Windows 11 is also introducing shadow effect for various context menu, hamburger menu, and other areas of the OS.
Some first-party apps like Microsoft Photos and Windows Settings are also getting a few new features, but details are currently unavailable.
Microsoft employed rounded corners until Windows 8
As you're probably aware, Microsoft previously used the glassy aero effect and rounded corners for all app windows. The rounded corners were abandoned in favour of sharp corners on Windows 8 and Windows 10.
With Windows 11, rounded corners are coming to all top-level windows and app pop-ups. For the most part, the implementation of the rounded corners will be done by Microsoft, but a redesign of third-party apps will be left up to developers.
Microsoft is currently planning to launch Windows 11 as a free upgrade to Windows 10 users later this year and Windows Insiders will be able to download the preview builds in the coming days.