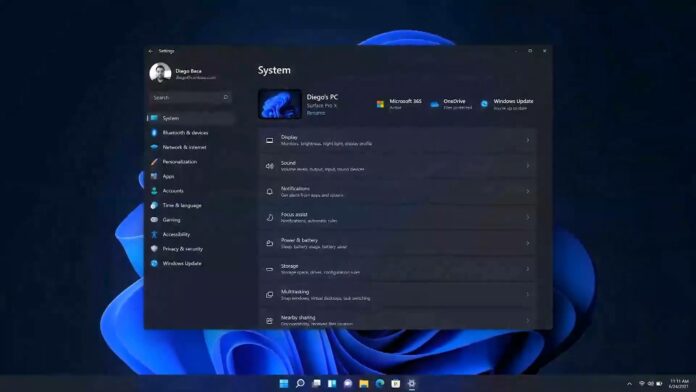 Microsoft's Windows 11 will also give the operating system's settings panel a complete overhaul with a new design that features colourful icons, rounded corners icons and a proper dark mode.
For the past six years, Microsoft has been trying to reduce traces of "old Windows", but the progress has been extremely slow and Windows Settings is still a mess on Windows 10. Fortunately, with Windows 11, previously known as Windows Sun Valley, the company took another major step toward "modernization" of Windows.
The settings app is getting a complete makeover on Windows 11. The updated app features a reorganized layout and more colourful icons. Similar to Control Panel, the Settings app will be using a new navigation menu on the left side of the window and all options will have icons next to their title.
The new navigation menu on the left side features System, Bluetooth & devices, Network & Internet, Personalization, Apps, Accounts, Updates & Security, and more. Based on previous leaks, we believe this navigation menu will remain visible when you open different pages of Settings.
Additionally, the Settings program is getting a significant performance upgrade and it has been rewritten to some extent.
Windows Settings is also getting new controls to help users better customize the operating system. For example, users will be able to customize the virtual desktops, personalize the touch keyboard with a custom background and as well as change the size of the keys.
Similiar, we're also getting modern features like "Wake on Touch", which can be configured through the Settings.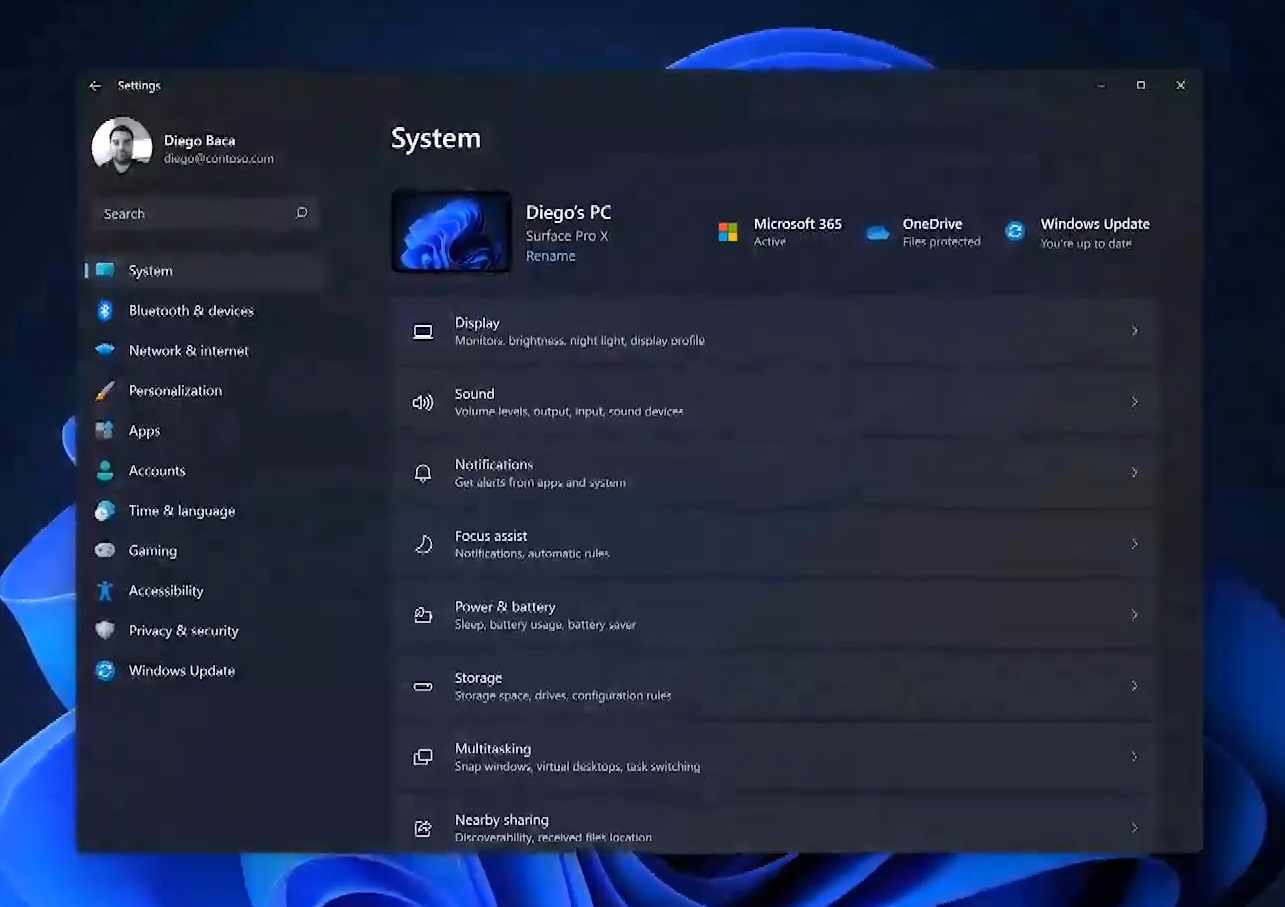 The Settings app on Windows 11 apparently features additional configuration options and some pages of the Control Panel will be automatically redirected to Windows 10's Settings interface.
Remember that Windows 11 is not done yet and Microsoft will be listening to feedback from Windows Insiders, according to Panos Panay. It's possible that the Settings app will undergo some minor improvements ahead of Windows 11's wider rollout.
It is not clear as to what the company plans to do with the Control Panel, which remains a part of Windows.
As you're probably aware, Windows Settings was introduced with Windows 8 and it was known as "PC settings" at that time. Windows 10 added more options to the Settings app, but it's still not as advanced as the operating system's Control Panel.
It's possible that Control Panel will be removed in future, but for now, it's here to stay and it has been updated without rounded corners as well as new icons.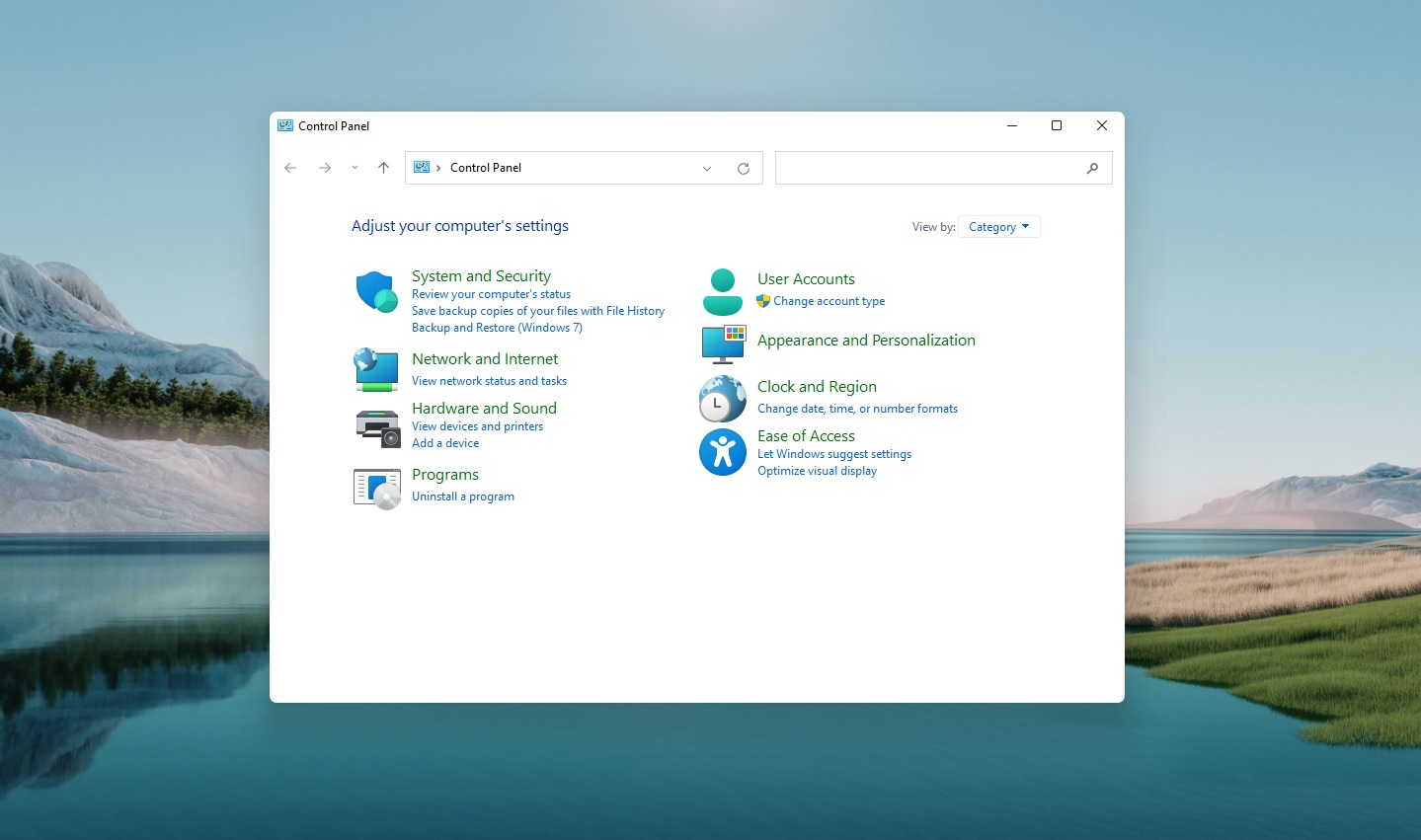 In addition to the new Settings app, Microsoft is also redesigning the Windows Store, Microsoft Photos app and other native programs.