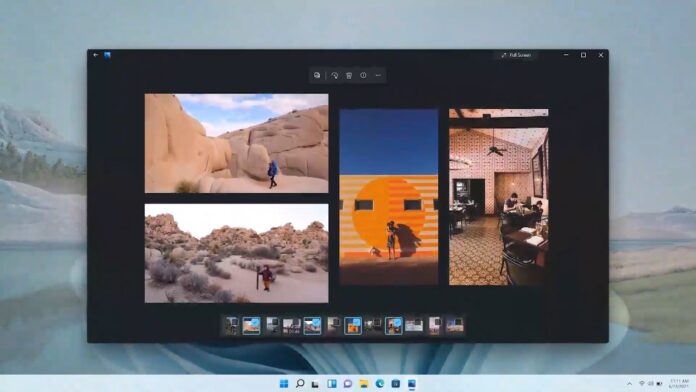 Like other operating systems, Windows has always had ways of viewing and editing photos, and the experience was upgraded with the Microsoft Photos app for Windows. With Windows 11, Microsoft is redesigning the built-in Photos app with much-needed performance and UI improvements.
Windows 11 will update the Photos app with a new viewing experience, editing features, Fluent Design, WinUI controls, rounded corners, and more.
Photos app, which would be set up as the default image viewer in Windows 11, will allow you to explore collection, album, and folders. The Collection feature remains unchanged, and it will show your most recent photos and screenshots, organized in proper order by date.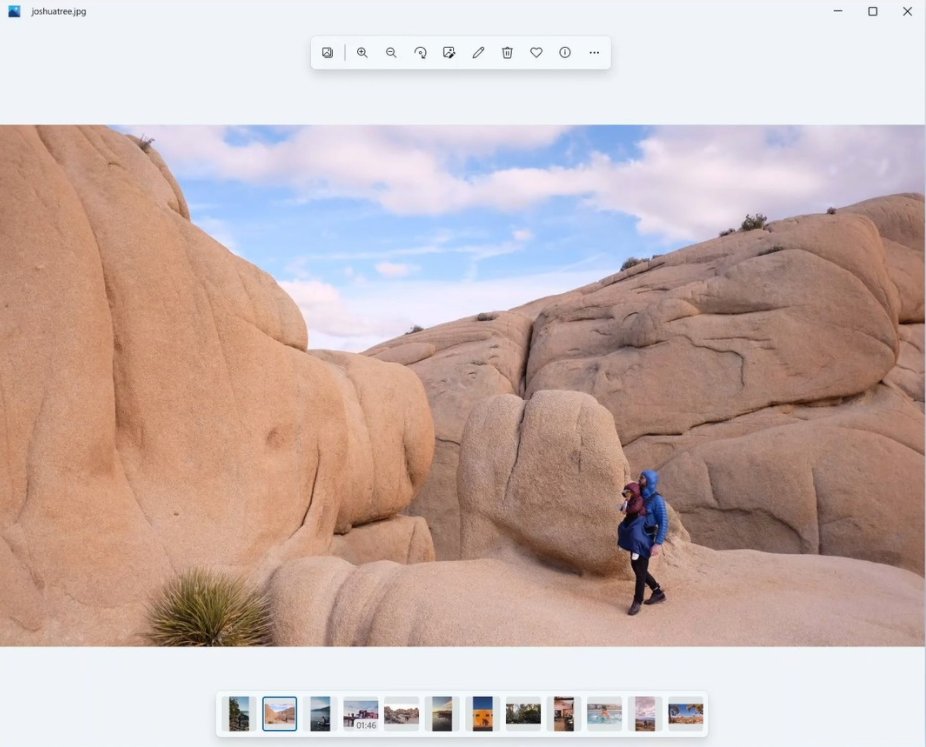 Albums are also generated automatically using Microsoft's UI technology, but users can always customize the experience with their own albums.
Based on the above screenshot, it looks the Microsoft Photos app is getting a floating menu with editing controls. We don't know if there'll be any new editing features, but you can expect the app to ship with all features available on Windows 10.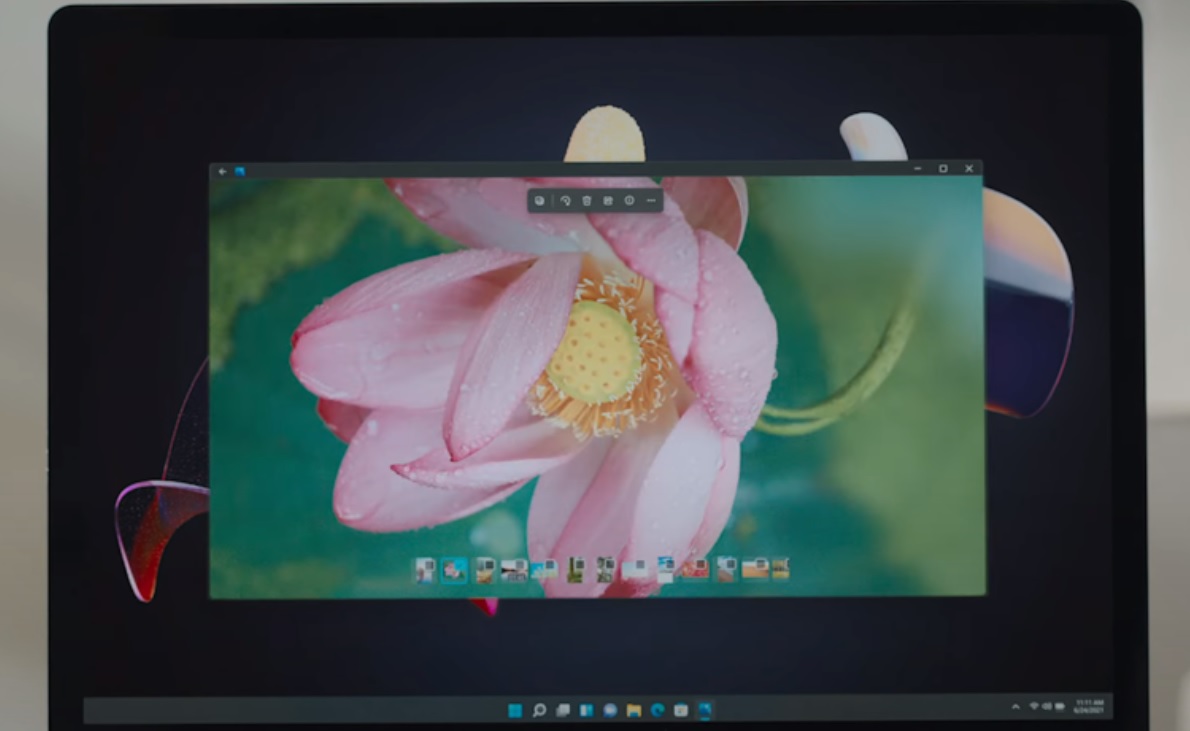 For example, this new floating menu will help you use the + and – buttons to zoom in and out, which can also be done with the mouse wheel.
At the bottom of the window, there'll be a new slider that will help you navigate between different photos stored in a particular album, collection or your entire pictures folder.
Windows 11 first-party apps now feature a cleaner UI
In addition to the Photos app, Microsoft has also confirmed that it's working on a new File Explorer and Windows Settings design. Similar to the Photos app, Explorer and Settings app getting a simplified navigation experience and new icons for most of the in-built buttons.
For File Explorer, Paint and Notepad, Microsoft is replacing the header ribbon (which is found at the top of the app) with a new Fluent Design header featuring a single row of actions and new icons.
Windows first-party apps interface is now cleaner, thanks to the proper implementation of acrylic transparency, Fluent icons, and rounded corners.
We're also expecting a new Groove Music app and Outlook client, but it's unclear if these apps will debut this year.
According to sources, Microsoft is working on a unified web-based Outlook app that will offer better performance and enable rounded corners to give it a more minimal and modern look. In addition to visual improvements, the new Outlook client will also ship with organization explorer for enterprise customers.