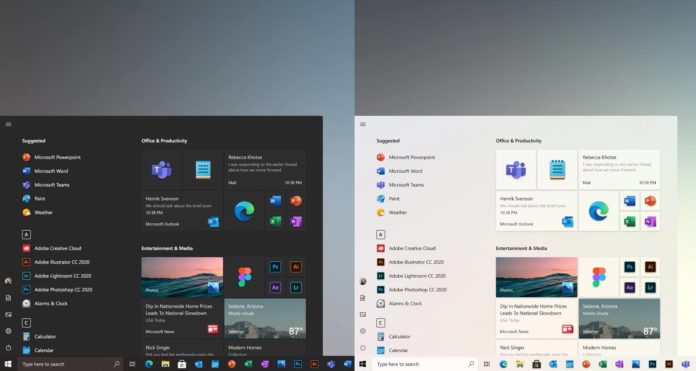 Windows 10's May 2020 Update, also known as 20H1, is expected to begin rolling out between May 26 and May 28. Windows 10's second update in 2020 could be a minor affair and it wouldn't introduce any major changes or new features. It would be another low-key upgrade, similar to November 2019 Update, which was released in the second half of 2019.
This hasn't been announced by Microsoft yet, but a blog post from the company has revealed details of the Windows 10's future updates.
After May 2020 Update, the next real feature update will debut in the first half of next year and it will be codenamed Windows 10 21H1 or Iron (Fe).
In a blog post for Windows Subsystem for Linux, Microsoft accidentally confirmed that the next feature update is codenamed "Iron" and it will be moved to the development branch (Fast Ring) in June.
Currently, Insider builds are coming from the "mn_release branch". The 'mn' stands for Manganese, which is an element in the periodic table, and also the internal codename for Windows 10 20H2, the next minor feature update coming later this year.
After Manganese (20H2), next is Iron, which is the internal codename for Windows 10 21H1. In a WSL blog post, Microsoft said that Windows 10 21H1 preview builds will begin rolling out to Fast Ring testers in June.
"The Fast ring is currently on our Manganese (Mn) OS branch. We expect the Fast ring to switch over to our Iron (Fe) branch toward the later part of June which will expose this new functionality to Insiders," Microsoft noted in a now-edited blog post, which we noticed today after a user tipped us.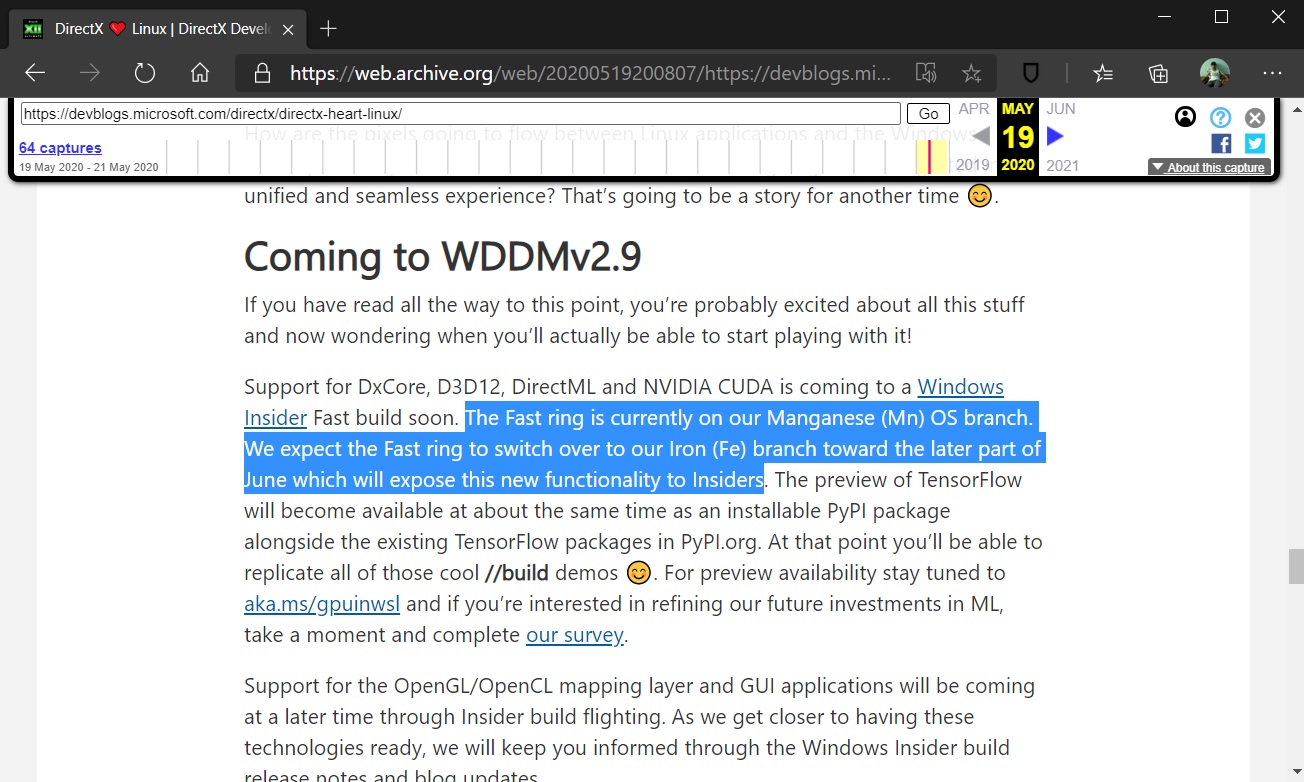 The blog post also confirmed that Windows Insiders in the Fast Ring are currently testing Windows 10 20H2 (Manganese) update, which would mean that any new improvements being introduced until June could ship later this year.
Windows 10 21H1, also known as Windows 10 Iron (Fe), will be the first big update in 2021 and it might come with Start menu improvements, which were recently teased by Panos Panay.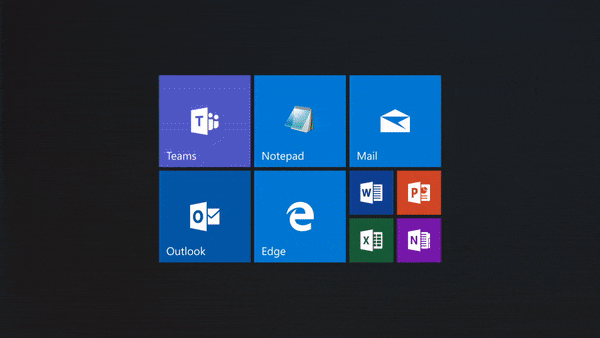 In a Windows Insider podcast, Microsoft teased a new Windows Start menu that de-emphasizes the colourful Live Tiles for a simpler-looking interface with icons.
Unlike the current Start menu, the new layout offers a more unified background colour in both dark and light modes and app colour does not dominate the background colour.
With Windows 10 version 2004 almost ready for public rollout and second update '20H2′ expected to be a minor release, it has been speculated that Start menu cosmetic changes would not make it to the general public till 2021.
However, the Start menu changes might make it to the preview builds sometime later this year, possibly with Windows 10 21H1.
Thanks, Divi for the tip!