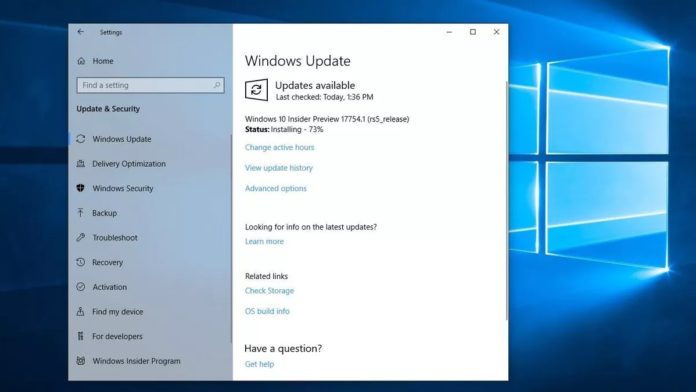 Windows 10 May 2020 Update is the next feature update and it is expected to begin rolling out between May 26 and May 28. Naturally, there are questions on what Microsoft has in mind for its second of two annual updates.
Long story short, Windows 10's 20H2 (version 2009) update won't be as massive and ambitious as May 2020 Update. Instead, Microsoft plans to focus more on a "minimized set of features", performance and quality improvements.
The next update, Windows 10 May 2020 Update, will be a tad chunkier, but Windows 10 20H2 will only ship with general improvements. The whole process should be a good deal than the biannual feature updates delivered up until now.
While Microsoft has remained tight-lipped on whether 20H2 will be a minor release, there's now technical evidence to support our theory, which we exclusively reported early this year.
In Build 19041.264, there are Registry entries and manifest that actually belong to  Windows 10 20H2. Build 19041.264 also includes support for an "enablement package" that turns a version 2004 installation into a version 2009 (20H2) installation.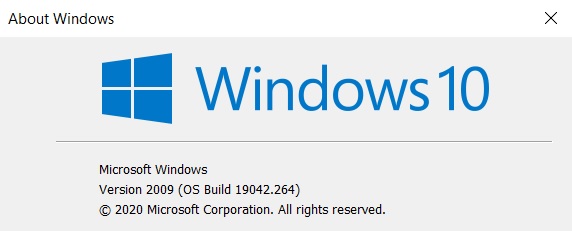 Windows 10 version 2004 and version 2009 share a common identical set of system files and new features of version 2009 (20H2) would be included in the monthly updates for version 2004, but features would be in a "dormant/disabled state".
Windows 10 version 2009 features are built on top of Windows 10 version 2004 but are set to "disabled" until you install an enablement package.
In September or October, Microsoft will release a quick-to-install "master switch" that would activate the enablement package to enable features of Windows 10 version 2009.
The company will be delivering the 20H2 update using "servicing technology" and it will minimize the disruption the feature update might cause.
Windows 10's fall 2020 update will be applied in the usual way, which means you can use active hours to defer it, pause it, or you can also throttle it by using a metered connection.
All standard tools of downloading and installing the 20H2 update would be released including Media Creation Tool and Update Assistant.
While Windows 10 version 2004 will be released in the last week of May, Windows 10 version 2009 is expected to begin rolling out in September or October.