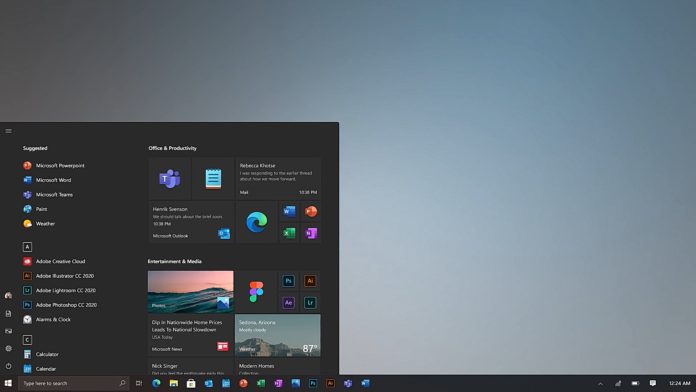 Windows 10 has officially hit a billion users and Microsoft recently teased upcoming changes to the operating system in a low-quality video. Today, Microsoft has finally posted high-resolution screenshots of Windows 10's upcoming changes, which gives us a closer look at the new Start menu and other bits and pieces of the refreshed UI.
The new Start menu looks sleeker and simplified, and live tiles are still part of it for select apps such as Weather, News, Mail, and Photos.
As we've seen before, the revamped Start menu features new app icons, but older elements haven't been entirely discontinued yet.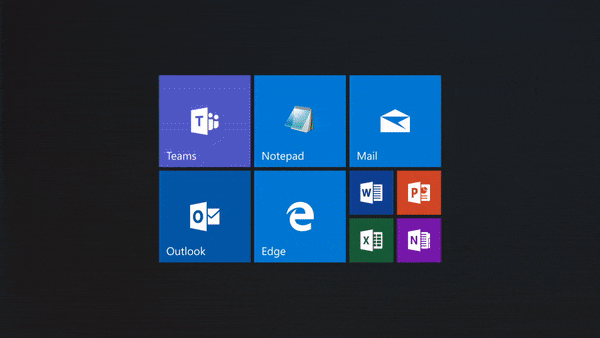 The live and custom colour tiles have disappeared for the most part, but these elements haven't been entirely discontinued as Microsoft is still using live tiles for apps such as Weather, News and Calendar, where it makes more sense.
The Start menu looks less of a hotchpotch by removing the custom colour for apps that have been around since Windows 8.
If you currently use live tiles for other apps, you can continue to do so according to Microsoft. As you can in the GIF below, the Start menu comes with both Fluent Design icons and rounded corners.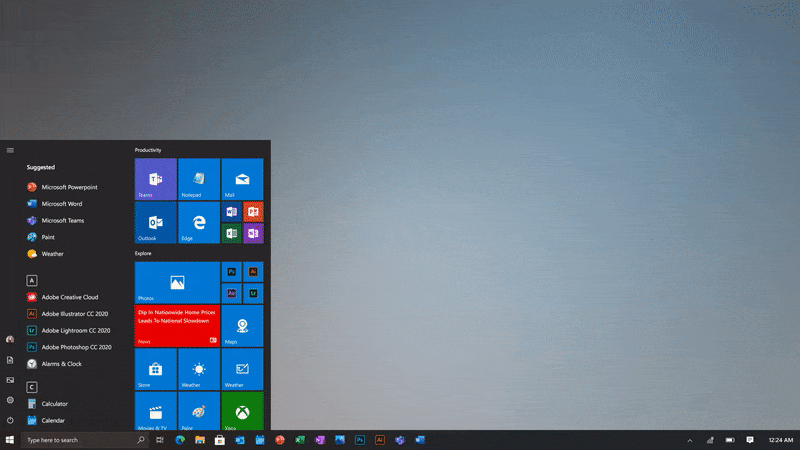 In the previous teaser, Panos Panay showed off the new nicely streamlined File Explorer with a much clearer and less cluttered interface to view your files or folders. For some unknown reasons, Microsoft Edge has replaced File Explorer in the new teaser.
While these improvements are really nice, we still don't know when this revamped desktop experience will actually arrive. Microsoft hasn't announced anything on that front, but it's expected that these interface changes will be part of a Windows 10 preview update later this year, and consumers will see them early next year.
Currently, Windows 10 May 2020 Update is scheduled to arrive later in May and 20H2 minor update is expected to arrive later in 2020.
A new Start menu experience is not a minor change – so we'll have to until the first update of 2021 for it to arrive in the production branch.