When Microsoft took the wraps off Windows 10 X, there was no mention of the OS coming to the traditional laptops, notebooks or desktops other than the dual-screen devices like Lenovo ThinkPad X1 Fold, Surface Neo or Dell's Concept Duet.
A leak published in 2019 revealed Microsoft's real intentions with 10X. According to the leaked document, Windows 10X is modular and it will eventually make its way to the traditional laptops.
At CES 2020, Lenovo showed off its ThinkPad X1 Fold and prototype running a vanilla version of Windows 10X was also presented at the event. The 10X actually looks pretty cool, but it's still not done and you shouldn't judge it based on these pictures.
Windows 10 X's new Start menu (Launcher experience)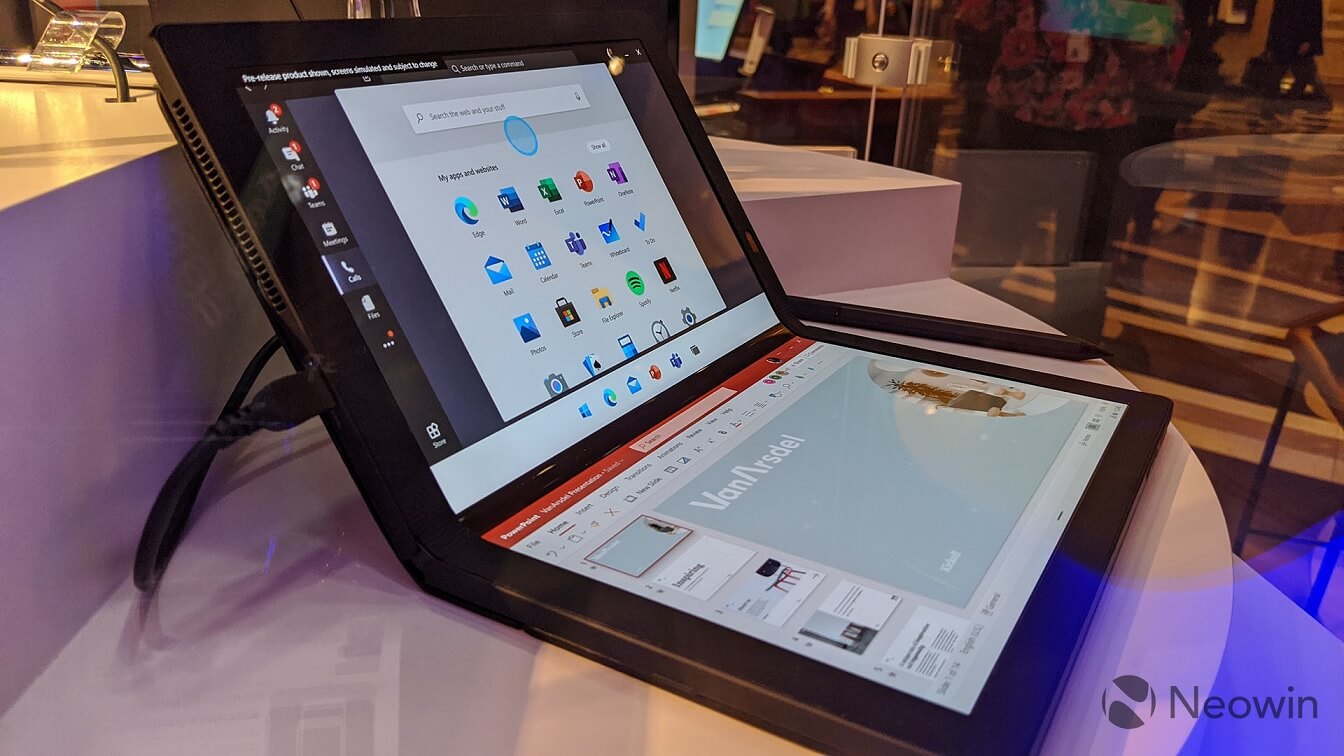 People familiar with the development previously claimed that Microsoft has been considering giving up on live tiles for a simplified Start menu experience. With Windows 10 X, Microsoft is choosing a simplified design for the Start menu, and the new experience is internally called 'Launcher'.
In Windows 10 X, you can launch the Start menu by clicking on the grey Windows icon and it turns blue after the button is clicked. The Start menu has your pinned apps, web search, and list of all apps.
Gestures
Like Windows 8 or 8.1, gestures are a big part of Windows 10 X. For example, you can swipe up from the bottom of the screen to launch the Start menu or swipe from the right side to open the quick actions menu.
Notification center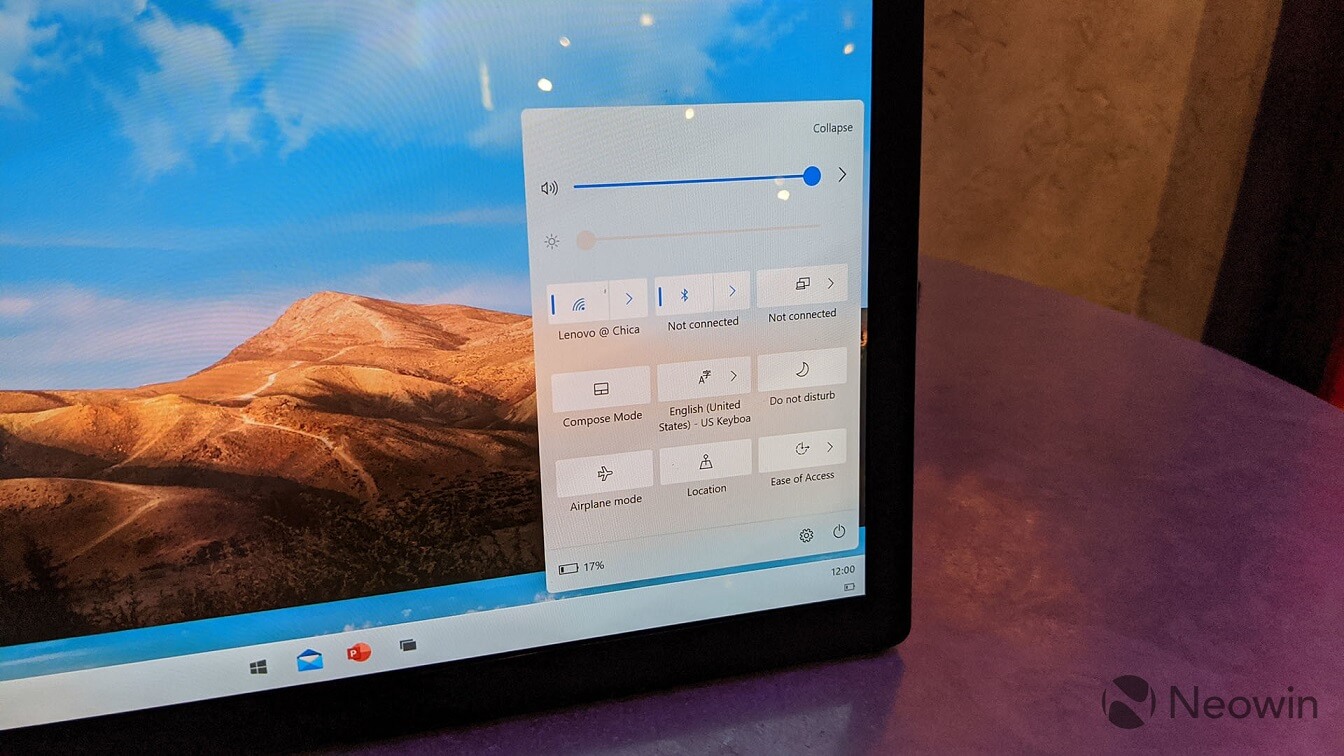 Windows 10 ships with Action Center that provides a central place for notifications and quick actions. The Action Center currently occupies the 1/3rd of the desktop even when there are no new notifications.
In Windows 10 X, Microsoft is replacing Action Center with a new notification center and it focuses on the quick actions (options). The new notification center comes with toggles to turn on or off features like Bluetooth, Wi-Fi, Airplane mode.
The new notification menu is a slide-out pane that groups notifications, and still provides access to quick actions like Wi-Fi.
Modern File Explorer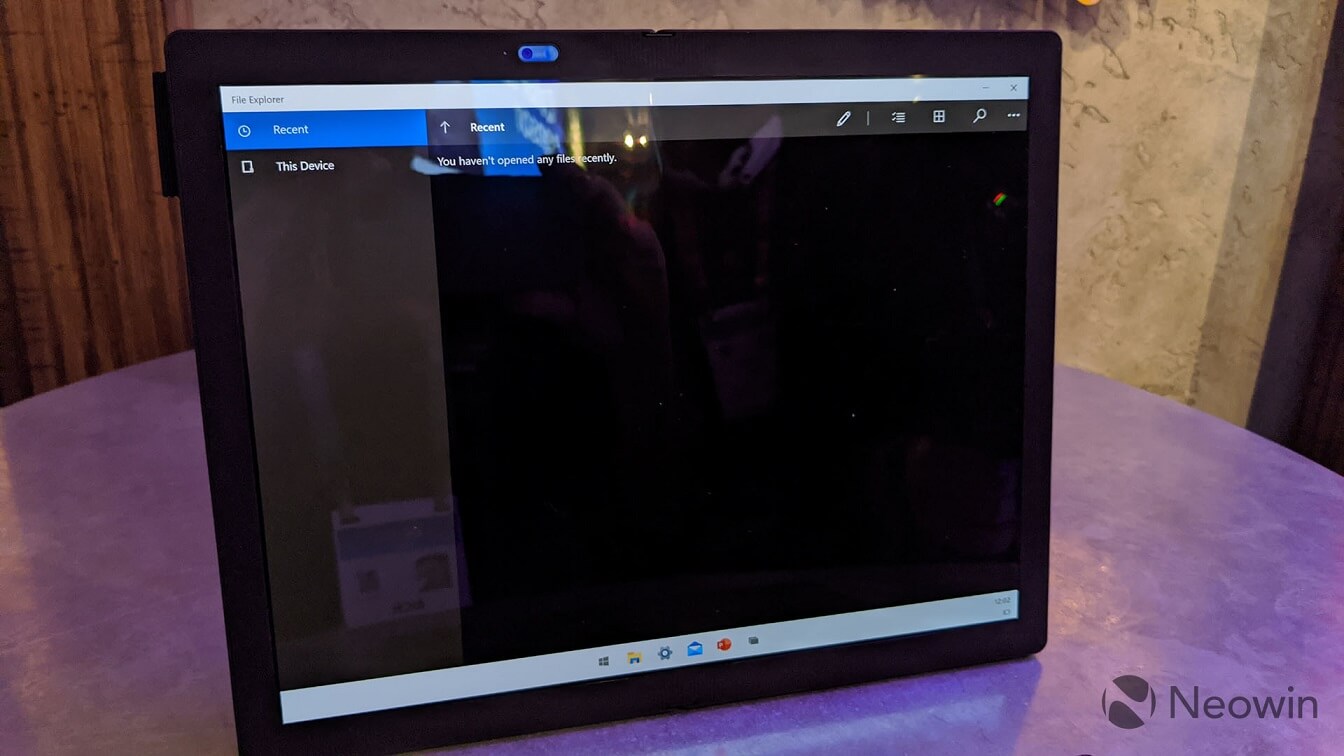 File Explorer is also getting a modern appearance in Windows 10 X. However, the current version of the 10X features Windows 10 Mobile's File Explorer with minor tweaks.
As we noted above, the OS is still being developed so don't judge it based on the above pictures.