Last year, Microsoft announced two dual-screen devices—Surface Neo and Surface Duo to serve as pioneers of a new form factor. With Surface Neo, Microsoft has created a new form factor of Windows PCs and OEM partners are also working on similar hardware with design tweaks.
At CES 2020, Lenovo and Dell showed off their upcoming folding and dual-screen devices, and Intel also presented a prototype of a 17-inch folding laptop with Windows 10 Pro.
Lenovo says it will begin shipping its foldable device called 'ThinkPad X1 Fold' to consumers in mid-2020 and its dual-screen folding device runs full Windows 10 Pro, and not Windows 10X at launch.
We've heard that Windows 10X (new OS specifically built for foldable hardware) is not ready for consumers and the project is still immature. As a result, ThinkPad X1 Fold runs full Windows 10 Pro but a version of the device running Windows 10 X will land later this year.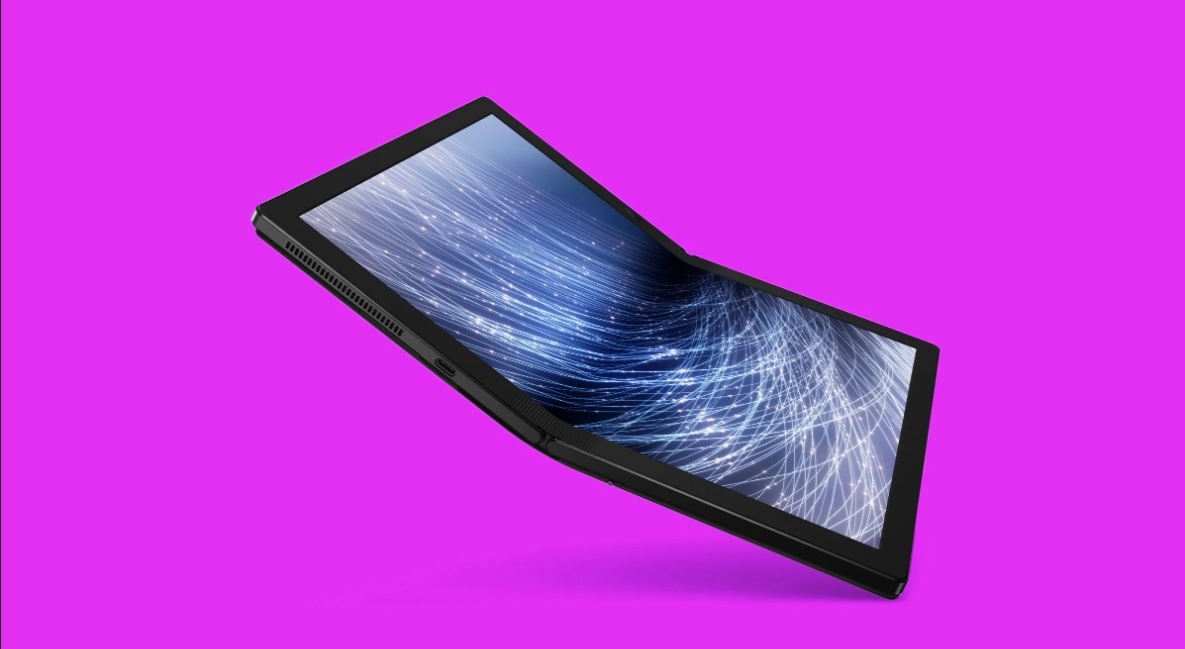 In terms of look and design, ThinkPad X1 Fold is not a clone of Surface Neo and it comes with a 13.3-inch 4:3 'folding' display, a concept similar to Samsung's Galaxy Fold X.
The display of Lenovo ThinkPad offers a resolution of up to 2048×1536 pixels and it folds into two separate 9.6-inch screens.
ThinkPad X1 Fold comes with 8GB RAM and 1TB SSD storage, and it uses Qualcomm Snapdragon X55 modem for 5G connectivity. Lenovo is also planning to sell peripherals like the Bluetooth Mini Fold Keyboard to expand the capabilities of the device and leather folio case with an integrated kickstand.
Lenovo ThinkPad X1 Fold is priced at just $2,499.
Dell's two foldable devices
Dell is one of the companies planning to launch dual-screen and foldable devices in 2020. At CES 2020, Dell showed off two devices called Concept Ori and Concept Duet, which provides us with an early glimpse into its upcoming dual-screen PCs.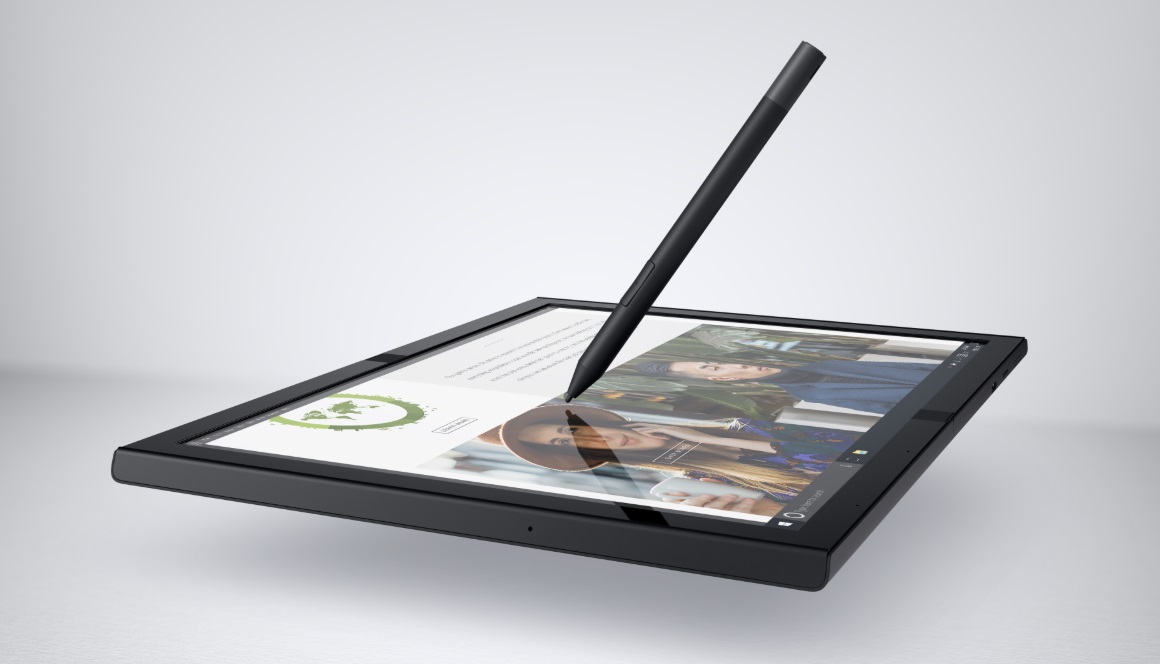 Concept Ori comes with one large screen that folds to create two separate screens. The other details are not known at this point as the company avoided to share any specifics.
The second hardware that Dell presented at CES 2020 is 'Concept Duet' and it looks a lot like Microsoft's Surface Neo. Dell Concept Duet comes with two 13.4-inch FHD displays and it supports multiple form factors just like the Surface Neo.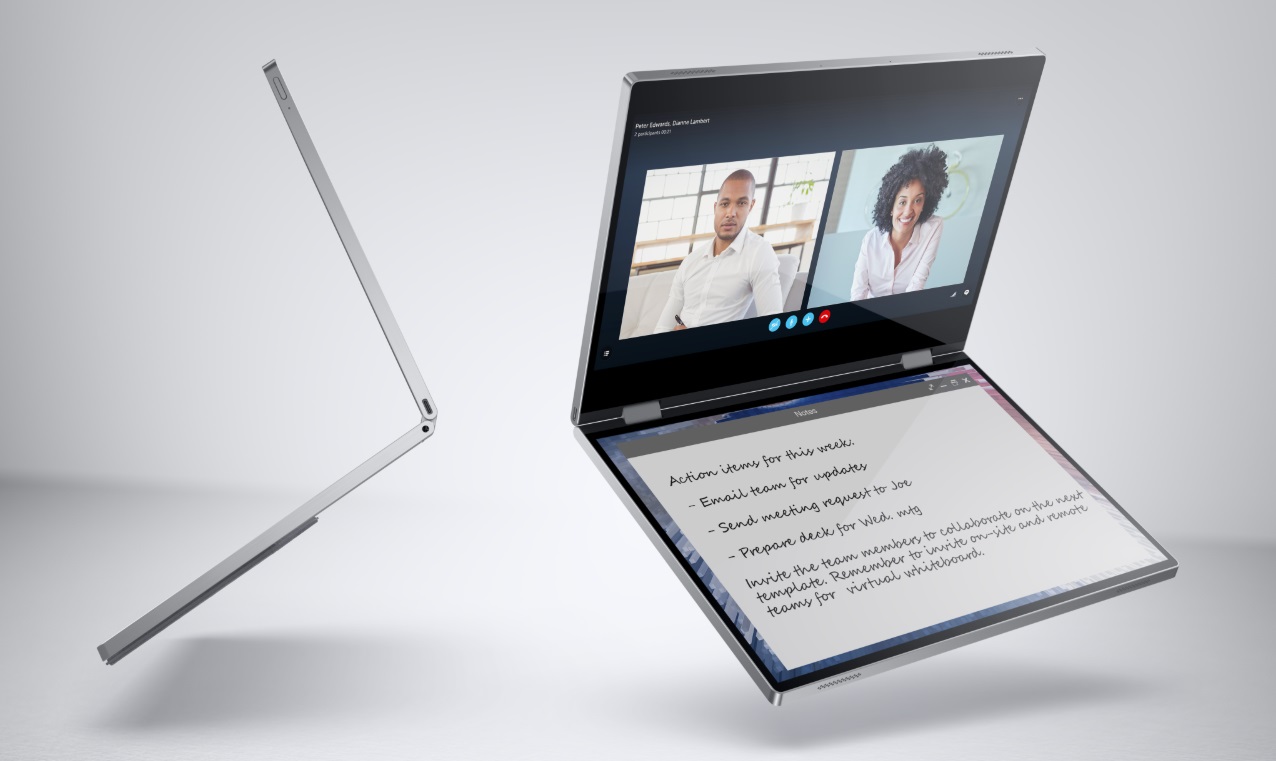 Dell is also offering a standalone keyboard that would be placed at the bottom of the screen of your choice. One display can be used as a keyboard and touchpad, so you can get a traditional laptop experience.
These prototypes also run Windows 10 Pro, but the devices would run Windows 10X when the company launches them in late 2020.
Intel's foldable OLED PC concept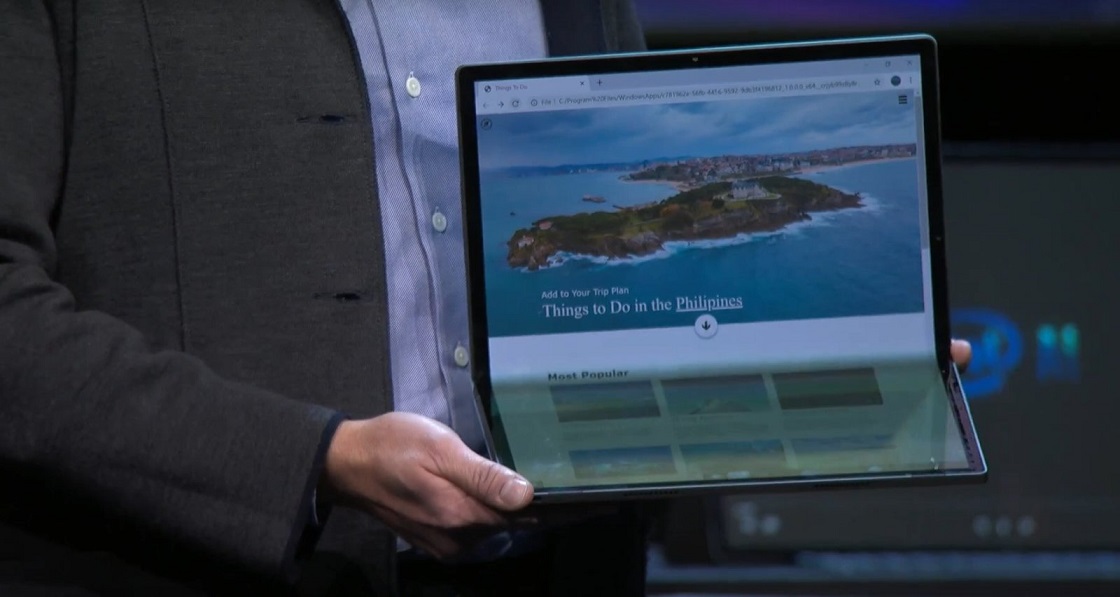 At CES 2020, Intel teased the world's first 17-inch foldable OLED PC running Microsoft's Windows 10 operating system. The clamshell device features a 17-inch display when it is unfolded and it sports a 13-inch display when folded or closed.
Intel's Horseshoe Bend is a concept based on research conducted by the company and the chipmaker has no plans to sell it in the market.