On May 21, 2019, Windows 10 May 2019 Update started rolling out to compatible devices. This is the seventh big upgrade to Windows 10 and it comes with a new of features aimed at both consumers and enterprises. The update comes with UI improvements, Windows Sandbox, Reserved Storage, a new light theme, and much more.
Windows 10 May 2019 Update (version 1903) is off to a good start and fewer issues have emerged online, but it's not a flawless release. Windows 10 May 2019 Update known issues include Windows Sandbox launch errors, Black Screen in Microsoft's Remote Desktop windows, driver incompatibilities or not being able to use dGPU on some hardware.
Several issues are listed as being under investigation and workarounds are available for some.
Windows 10 May 2019 Update (version 1903) bugs and issues
The following issues of Windows 10 May 2019 Update (version 1903) are known currently:
Sandbox launch errors
In May 2019, Microsoft acknowledged that Windows Sandbox feature may fail to launch on some systems. In the support document, Microsoft explains that the error is experienced on certain systems with multiple language packs installed.
Microsoft is working on a resolution, estimated to be available in late June. An official workaround is not available at the moment, but you may need to reset the PC to access Sandbox feature again.
For many users, Windows Sandbox is broken down with error 0xc0370106, while others are getting generic error code 0x80070002.
GPU issues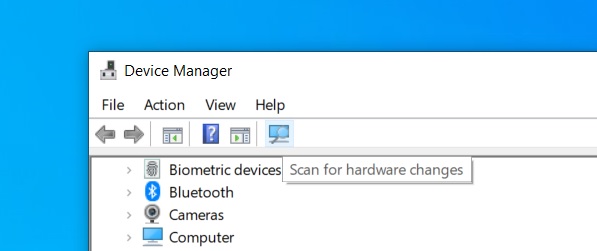 Windows 10 May 2019 Update crashes graphics-intensive apps and games on Surface Book 2 with dGPU. Microsoft says the dedicated GPU might also disappear from device manager on Surface Book 2.
If the dGPU disconnects on your device after the update and you are also experiencing app crashes, Microsoft recommends you to click the "Scan for hardware changes" option in Device Manager.
Microsoft has placed a "compatibility hold" on affected Surface Book 2 units with Nvidia dGPUs. Windows 10 version 1903 won't be offered on these devices until the issue is resolved.
Remote Desktop black screen
Microsoft is aware of a bug that causes a black screen in Windows 10's Remote Desktop windows. The problem has been mostly reported on outdated hardware or devices with outdated graphics.
Users will experience the black screen when initiating a Remote Desktop connection to Windows 10 version 1903 device with outdated GPU version.
Microsoft says it is working on a fix.
Display brightness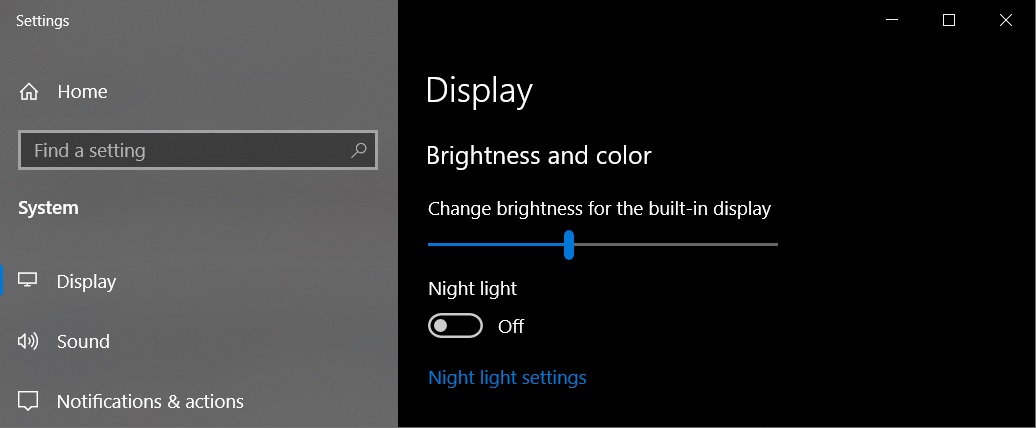 On some devices with certain Intel drivers, display brightness adjustments may not apply. The brightness wouldn't apply to the monitor even after modifying brightness settings.
Microsoft says users can restart the device to apply the brightness changes. To safeguard users, Microsoft has blocked the upgrade on affected devices.
Camera app launch problems
Windows Camera may fail to launch with error 0XA00F4243 on PCs with Intel RealSense SR300 and RealSense S200.
Users may get an error message "close other apps, error code: 0XA00F4243." The upgrade block is in place on machines with the aforementioned camera hardware.
Wi-Fi connectivity problem
Microsoft says users with old computers will experience loss of Wi-Fi connectivity. The issue is experienced when you install May 2019 Update on old computers with outdated Qualcomm driver.
The upgrade block is in place, but you can install the latest Wi-Fi driver from your device manufacturer to bypass the block.
AMD RAID driver incompatibility
Microsoft recommends users to ensure AMD Raid drivers are up-to-date. AMD Raid systems with driver versions lower than 9.2.0.105 cannot download and install the feature update at the moment.
Upgrade block is in place for devices with older drivers.
You can also use Microsoft's Update Assistant tool to find out why the May 2019 Update is blocked on your device.