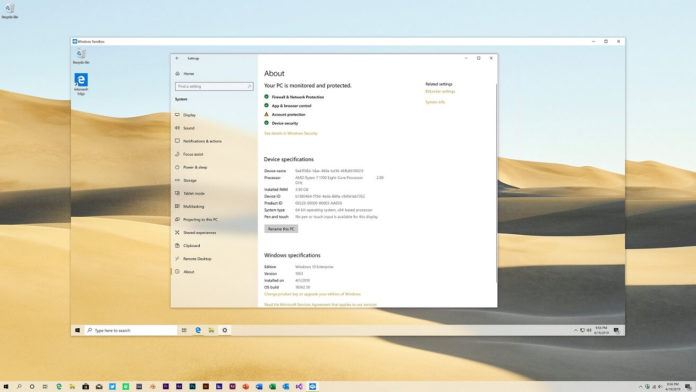 Windows 10 May 2019 Update is a pretty big release and it introduces several new features, including improved Windows Search experience that decouples Cortana and Search, a light theme and Windows Sandbox.
Earlier this month, Microsoft confirmed that a bug in Windows 10 May 2019 Update installation process breaks Windows Sandbox and the feature fails to load with the following generic error message:
Windows Sandbox failed to start with "ERROR_FILE_NOT_FOUND (0x80070002).
It appears that there is another bug in Windows 10 version 1903 that breaks Windows Sandbox but with a different error that hasn't been acknowledged by Microsoft yet. Per a Reddit thread and other posts on internet forums, Windows Sandbox may also fail to launch with the following error on some systems:
Error 0xc0370106. The virtual machine or container exited unexpectedly.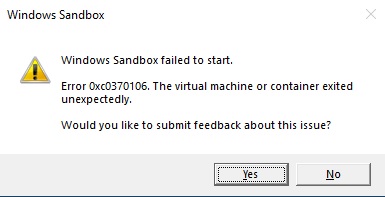 "Updating my system broke my sandbox just as well, disabling and enabling it does not resolve the problem, same for many folks on the internet," a Reddit user wrote.
According to report on other forums and Feedback Hub, Windows Sandbox could also fail to launch with error 0x80072746, 0xc0370106, 0x80070015, 0x803b002a and 0x80070002.
Microsoft hasn't posted any workaround to deal with Windows Sandbox launch errors, but if you really want to use Sandbox, the only workaround is system reset (without additional language packs) or clean installation of May 2019 Update through ISO file.