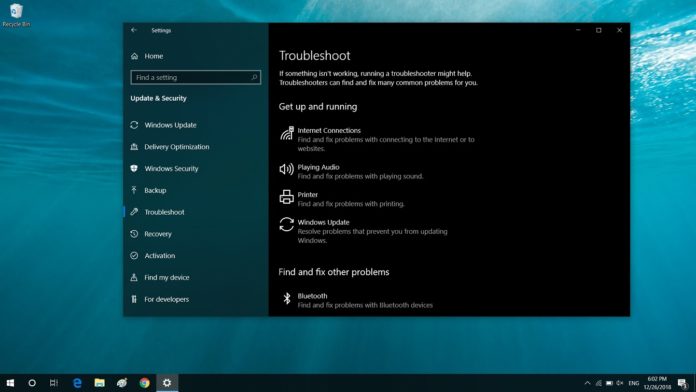 Windows 10 May 2019 Update (version 1903) is currently gradually rolling out to compatible hardware. As the rollout advances, new bugs are getting acknowledged by Microsoft. A new issue that Microsoft is currently investigating causes a black screen in Windows 10 Remote Desktop windows.
As reported earlier, some users with outdated hardware or graphics drivers complained that Windows 10's remote connections to their devices end up with a black screen.
Windows 10 version 1903 with RDP causes a black screen on all connections, including LAN and restarting the device obviously doesn't help. It's also worth noting that the problem was first reported in late May, shortly after Windows 10 May 2019 Update rollout. In the community forum, a Microsoft program manager acknowledged the problem and advised users to update or disable the affected driver.
In a support doc, Microsoft has officially confirmed the black screen bug hitting Windows 10 May 2019 Update's Remote Desktop connection.
Microsoft says that Remote Desktop connection causes a black screen if the device has some older GPU drivers.
"Any version of Windows may encounter this issue when initiating a Remote Desktop connection to a Windows 10, version 1903 device which is running an affected display driver, including the drivers for the Intel 4 series chipset integrated GPU (iGPU)," Microsoft explains.

The bug affects both Windows 10 version 1903 and Windows Server version 1903. Microsoft is working on a resolution and a fix will be shipped with an upcoming cumulative update, but an exact timeframe is not available at the moment.