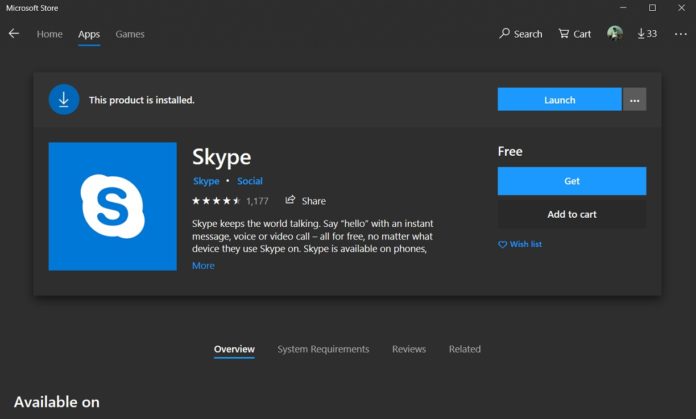 Microsoft recently updated its Skype app for both desktop and mobile users enrolled in the Insider program. The new update comes with personalized emoticons on the desktop and improved calling experience on mobile.
On the desktop, you will get access to personalized emoticons which let users change the skin tone for select emojis. It also allows users to replace the basic Skype yellow emoji with other characters.
You will find that the emojis which can be personalized will be having a little grey dot next to them and right-clicking or long press on them displays new skin tones.

Another new feature which the Skype Insiders can test is improved mobile call experience. This is available in version 8.38.76.134 for both iOS and Android. You will now be able to hide or bring back the call controls with just a single tap.
Users will also be seeing a "…" menu on the bottom right corner which provides them with quick access to call recording and more. The speaker and audio device button has been moved to the top right corner of the screen above your video preview.
Outlook app for Android updated for Insiders
Microsoft has also pushed out a new update for its Outlook Mail app for Insiders on Android devices. The latest preview version comes with build 16.0.11328.20008.
The latest update now allows users to view upcoming group events at first glance with the help of the group card. If you are looking to cancel a meeting, then you will now be able to add a message to the cancellation notice with the reason for the cancellation.
The new Outlook update comes with new swipe actions allowing users to customize the swipe actions as per their convenience. These features are available for Office Insiders to test on Android devices.
Xbox Beta updated for Android and iOS
Microsoft has also pushed out a couple of minor new features for its Xbox beta app on both iOS and Android. After the new update, users will now be able to share game captures with friends and across social media. You will be also able to save the game clips and screenshots on your device by clicking the existing share button.