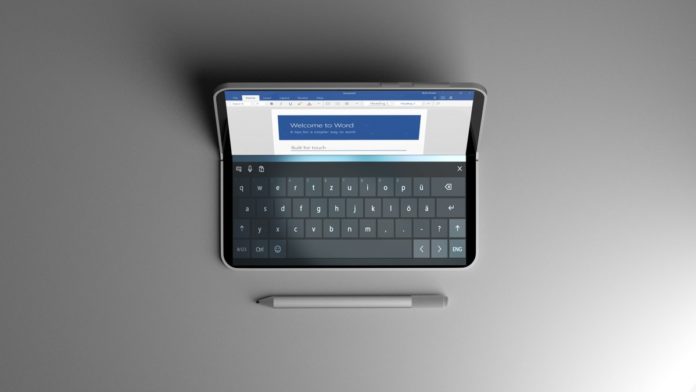 The rumour has it that Microsoft is working on a dual-screen device running a modular operating system (Windows Core OS). The software maker is also working on other devices and the company has filed a patent for several gadgets. Yet another shows off a dual-screen device and by the looks of things, the aim of the patent is to minimize a bezel width.
First discovered by us, the patent titled "DISPLAY DEVICE" was published by USPTO on August 30 and it was filed by Microsoft in June 2017. The patent is not limited to a dual-screen device and it could be implemented on a mobile computing device.
In the detailed description section of the patent application, Microsoft has explained the gadget:
"Examples are described herein for providing a display device having display component configurations and structures that minimize a bezel width," Microsoft explains.
"FIG. 1 schematically illustrates an example of a display device in the form of a mobile computing device including a housing. The housing may take the form of one or more chassis surrounding internal electronics and providing structure for displays, sensors, speakers, buttons, etc. The housing may include a processor, volatile storage device, sensor devices, non-volatile storage device, and one or more display units".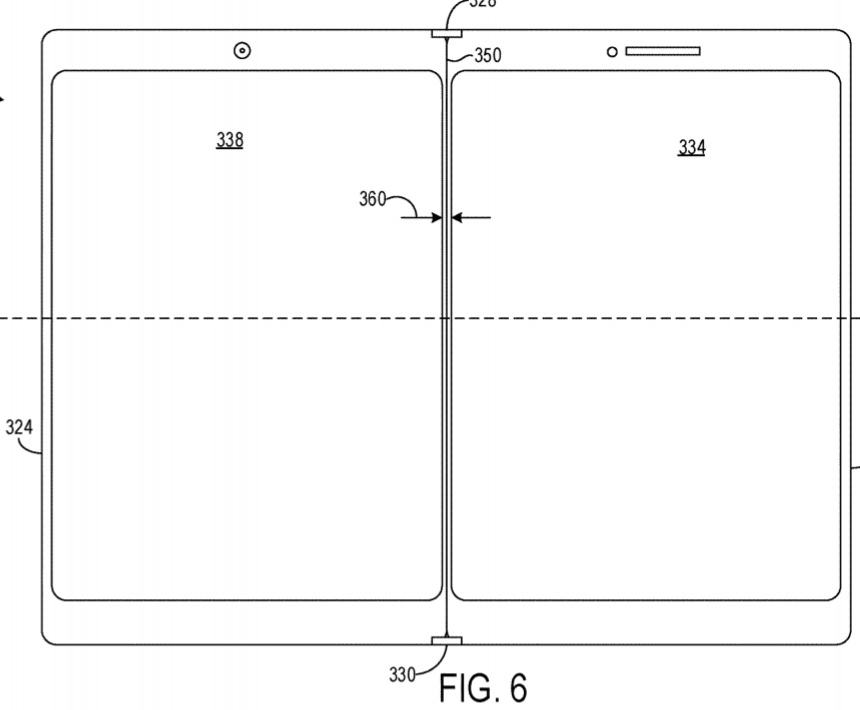 "As noted above and described in more detail below, in some examples the display device may comprise a dual-display device that includes two side-by-side display units in two chassis that are rotatably coupled via one or more hinges. The processor is configured to execute one or more computer programs, which may be an operating system or control program for the mobile computing device, and one or more application programs stored on the non-volatile storage device, and to enact various control processes described herein."
"In some examples, the mobile computing device may take the form of a smart phone device," the company explains.
"In another example, the mobile computing device may take other suitable forms, such as a tablet computing device or other computing device having one or more displays".