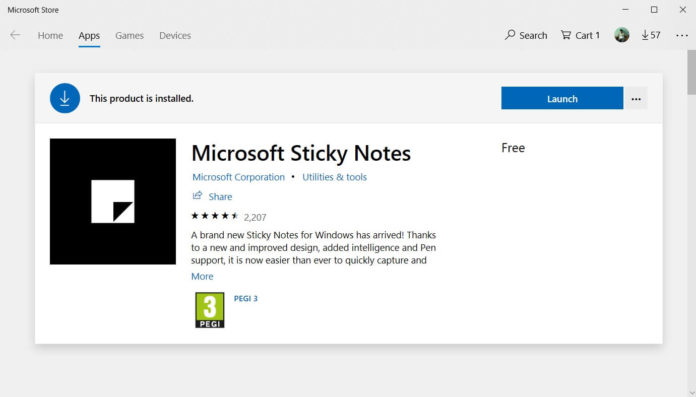 Sticky Notes is part of the Windows operating system for years now and it's getting better with every release. It basically allows you to create and place notes on the screen and it would remind you of things you might want to do in the future.
For those unfamiliar, Sticky Notes is pre-installed on all Windows 10 devices. You can open Start menu and location the Sticky Notes in the all apps list. Or you can simply type "Sticky Notes" in the Cortana search field and click on the result for Sticky Notes. Sticky Notes works much better on a touch-screen device that supports the Windows Ink Workspace as you can handwrite your note.
If you don't have a touch-enabled device, you'll have to use your keyboard to type out your Sticky Notes.
Microsoft is working on a new version of its Sticky Notes app in the Microsoft Store (Windows Store) that would bring several new features, including the much-needed dark theme.
Microsoft is internally testing Sticky Notes 3.0 app for Windows 10 and it'll be released for the Insiders in the Skip Ahead ring soon.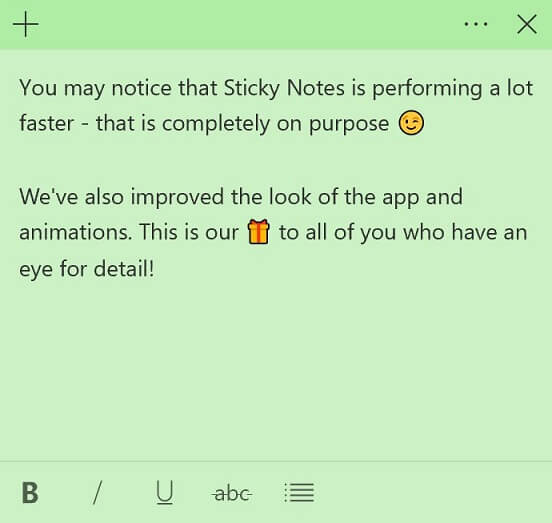 According to Microsoft, the app will be updated to support the following features:
Before all the beautiful sunshine arrived, we channelled our dark energy into a dark themed note.
Crossing a task feels a lot better than deleting them! With the new formatting bar on the notes, now you can stylize your note easier than ever before.
We've been polishing the app so much that it is starting to look like a shiny pony.
Drastic improvements on being more inclusive: Better support for assistive technologies, narrator navigation and high contrast for accessibility.
"You may notice that Sticky Notes is performing a lot faster – that is completely on purpose," writes Reza Jooyandeh, Engineering Manager for Microsoft Sticky Notes. "We've also improved the look of the app and animations. This is our gift to all of you who have an eye for detail."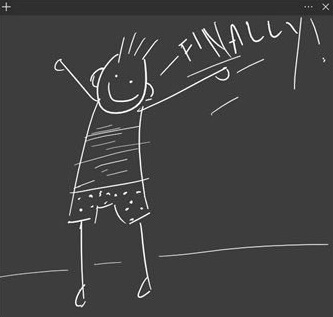 Basically, this means that Sticky Notes would be much better in terms of both look and features.
The new version of Sticky Notes will be released in the Microsoft Store and you can obviously download it free of charge on your Windows 10 device.