Microsoft last month updated the Phone app on Windows 10 Mobile operating system for the Windows Insiders with a new design. Today the company is pushing the same update to the general public.
The latest update for Microsoft Phone app on Windows 10 Mobile adds the Fluent Design reveal effect and replaces the black background with a dark shade. The Phone app looks somewhat better but it can affect your device's battery life if it has an OLED screen.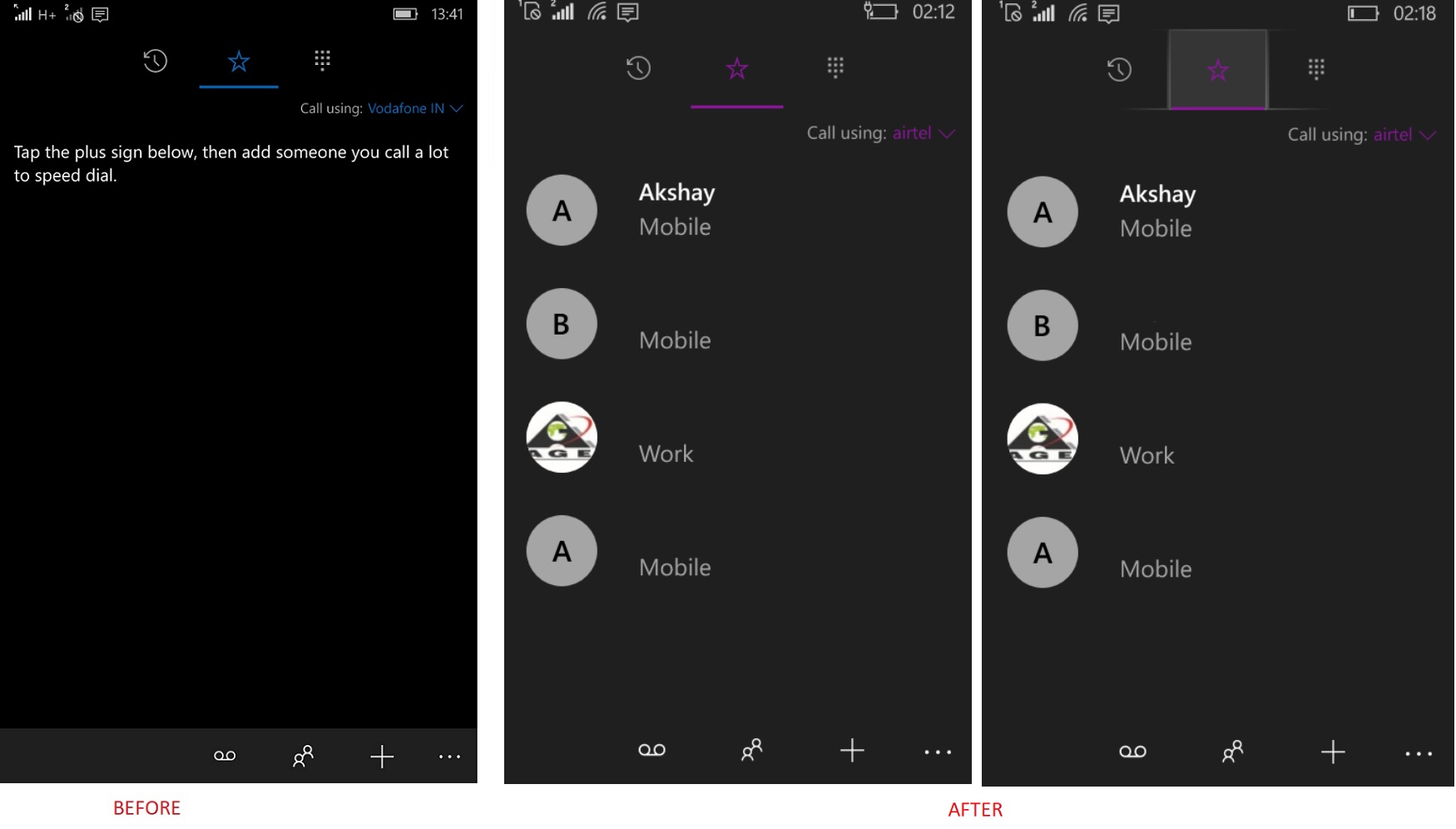 Microsoft has also tweaked the fonts. At the time of writing this story, the updated Phone app is available for all users including the Insiders and non-Insiders.
For Andromeda?
As Microsoft has stopped developing new feature updates for Windows 10 Mobile, it's likely that the company is preparing the Phone app for a new device which could be the long rumoured Andromeda.
Earlier this year, a report revealed that the Windows 10 Insider Preview build contains new APIs for telephony features, fueling speculations that Microsoft may be planning to bundle calling capabilities with the rumoured dual-screen Surface mobile device.
Microsoft is reportedly working on a new form factor device with two screens connected by a hinge. The screens of the device could fold together, like a book. When foldable, the device would become more compact phone-like form and telephony capabilities for such a device apparently make sense.