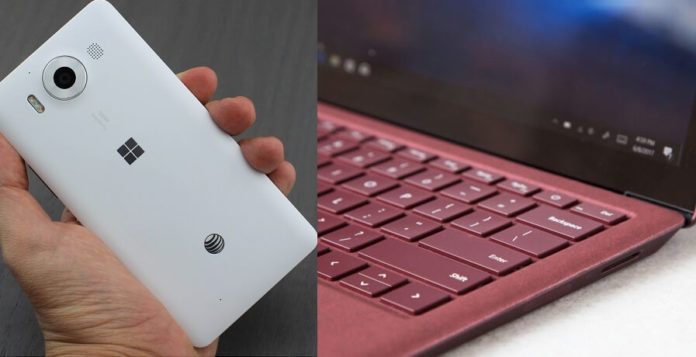 First, it was smartphone, and later in April, it was revealed that Microsoft's Surface hardware business started to struggle because of the denting earnings. Earlier this month Dell and Lenovo claimed that Microsoft may be planning to shut down the Surface Business by end of 2019 and the Surface hardware will not make it to 2020.
Microsoft Panos Panay later denied the claims and rumours, he also assured that the Surface hardware isn't going anywhere unlike Band, Lumia and Groove Music. Microsoft's Yusuf Mehdi has now confirmed that Microsoft is "fully committed" to the devices. In his new interview, Windows and Devices Group head Yusuf Mehdi also discussed about the Surface Book 2.
"We're fully committed to the devices business at Microsoft and the Surface, Xbox and HoloLens lines," he confirms. He believes that the new Surface Book 2 is the best platform for creativity, mixed reality. He further claims that Windows 10 Fall Creators Update increases the creative abilities of the operating system.
"We live on phones but there is no better canvas for creativity than the PC. "We want to build the ultimate laptop whether it's the most power, best design or versatility," he said. Mehdi also praises the all-new Surface Book 2 and claims that it is twice as powerful as the latest MacBook Pro.
"All that power and speed doesn't come without sacrificing to speed or battery life," he added. He further claims that the Surface Book 2 offers a battery life of up to 17 hours, 70% more than the latest MacBook Pro.
"Creation has never been more important than it is today in our minds. We think that opportunity is before us. We've been on this journey in every successive release. We want Surface to continue to do this and we're excited to work with our partners. Our ecosystem doesn't get the amount of credit it should," he concludes.
Apparently, Microsoft won't be giving up on the Surface business anytime soon. While on the other hand, Microsoft's Joe Belfiore recently confirmed that Windows Phone is no longer the company's focus. In the coming years, Microsoft would continue to empower users and businesses in all industries with the new Surface devices and Windows 10.