Microsoft hasn't ported the features from Windows 10 PC to Windows 10 Mobile. One of the missing feature is appx installer. It is quite easy to sideload apps in PCs while to sideload apps in Windows 10 Mobile, the users are dependent on Windows Device Portal or the unreliable file explorer.
To overcome this issue, a developer Colinkiama has created a new UWP app that lets you quickly sideload apps to Windows 10 Mobile. You will, however, need to sideload the 'Package Installer' to your phone as the app is not available on the Windows Store.
Once sideloaded, Package Installer is very easy to use. You'll need to select the appx and the app will install the appx within a few seconds (it depends on the app size). Here's how you can use the Package Installer.
Sideload apps to Windows 10 Mobile
Download Package Installer from here.
Extract the zip file.
Sideload the dependencies one by one, use the phone's in-built File Explorer.
Sideload Package Installer appx as well.
If you don't know how to sideload apps using File Explorer, you can learn the method here.
After the app is installed, open Package Installer.
Follow the onscreen instructions and it will be able to install the appx files.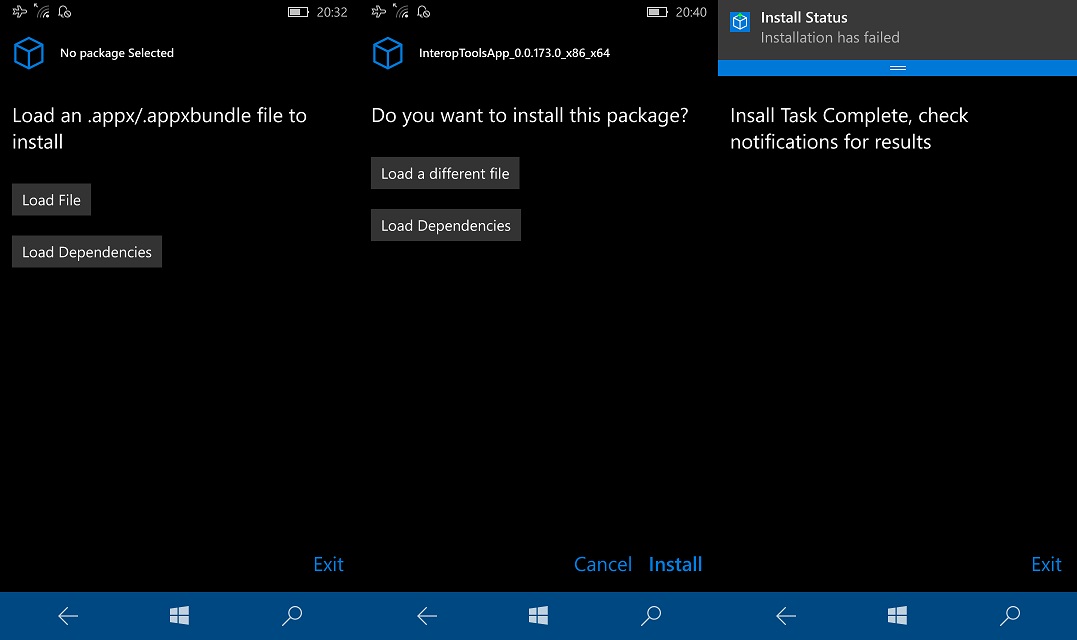 It goes without saying that Package Installer is the best way to sideload apps to Windows 10 Mobile. Unfortunately, the app is not available for download on the Windows Store but could be later published.