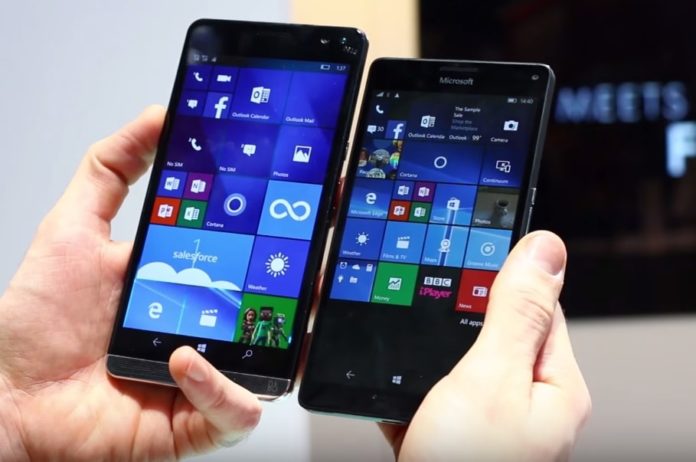 Windows 10 Mobile's future has often been questioned by the fans and the critics. The Redmond giant is internally testing the Surface Mobile/Phone along with the new version of Windows 10 on Mobile. Microsoft recently moved Windows 10 Mobile away from the development branch, it is an indication from the company that they are giving up on the existing Windows Phones.
CShell Is Windows 10 Mobile's Future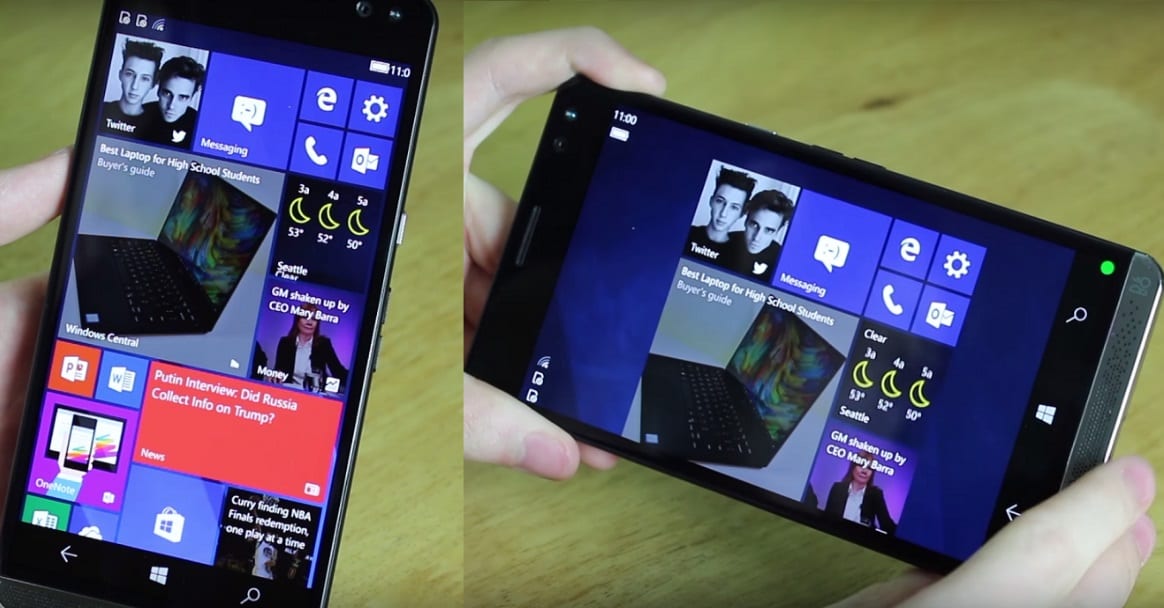 Microsoft is testing Windows 10 on Mobile with CShell, an adaptive shell. It is something the company should have focused on from the very beginning with Windows Phone. Today, Microsoft has a mobile version of Windows 10, called Windows 10 Mobile. But with CShell, there will be no mobile specific version of Windows 10 Mobile, let's call it Windows 10 on Mobile. However, this doesn't mean you will be able to run Win32 applications as it is something Microsoft would never bring to the small form factor devices.
Today, Windows 10 Mobile doesn't look like the scaled version of Windows 10. CShell will have its own advantage, it will let the hardware makers run the full Windows 10 with a UI scaled on small form factor device i.e mobile. With CShell, Windows 10 Mobile will get the same look and features as the one on Windows 10 desktops. The new OS will just look like Windows 10 Mobile while there will be some noticeable changes in Action Center, Start Menu, Settings.
With CShell, Microsoft wouldn't make a OS for mobiles, Windows 10 would scale its UI when needed. Windows 10 Tablet and Mobile will look similar as they both are small form factor devices. In short Windows 10 Mobile with CShell is actually the lightweight Windows 10 and not the mobile specific version of the OS.
Blur the lines between PC and Smartphone with CShell and Surface Phone
It is impossible for Microsoft to return back to the smartphone market with its ultimate mobile device (Surface Phone). Microsoft should instead build a device that will bring PC and Mobile closer, a device between PC and Mobile to blur the lines between these two devices. Same apps, features across PC and Mobile could make the Surface Phone, a ultimate mobile device.
Windows 10 on ARM won't be coming to existing phones
Microsoft's Joe Belfiore recently explained why Windows 10 on ARM won't be coming to the existing phones. Here's what Belfiore said during the Windows Insider Mixer Broadcast.
"The Windows 10 on ARM effort is about enabling the PC experience on devices that are built on ARM so that they're connected all the time and have great battery life. So the experience is a desktop PC experience, it's not a phone-like experience. For phone-like experiences on ARM, we have Windows 10 Mobile. What Windows 10 on ARM is, is a desktop-like experience so that you get the battery life that ARM processors tend to have.
The other thing that's interesting about this is that in all cases where you build ARM software, it's not so easy to just put it on another device. The OS intermingles with what's called the BSP (board support package), and that's how the software talks to the SoC. There's special work that has to be done to get the OS talking to the BSP, talking to the SoC, so it's not like the PC ecosystem where we write an OS in the same binaries that run on lots of different PCs. With ARM devices with SoC, you have to more closely target it. So that is often the case why it's more challenging for us to get updates to a wide range of ARM devices. They're all quite different, which adds delay, and as the number of people using those devices gets smaller, it unfortunately makes less sense for us to invest more time and energy in that," Belfiore said.
Windows 10's CShell is also not coming to the existing Windows Phones, this is why the existing phones will soon become completely irrelevant. Nevertheless, Windows 10 on ARM and CShell will soon play a major role in Windows Phone's success. How? It remains to be seen. Do you think CShell will make Windows on Phone great again?