Windows 10 Mobile is expected to get the first ever major update with CShell. As reported by us earlier, Microsoft has been readying its new Composable Shell (CShell) for Windows 10 and Windows 10 Mobile. CShell is an 'adaptive shell' that scale Windows 10 to any form depending on the screen size of the device.
Microsoft is also planning to release Continuum 2.0 with CShell. Continuum will get some new key features that should have been present at the time of launch. Not only Continuum but some first party apps are also getting a major update.
It seems Microsoft Photos app is getting a makeover with CShell on Windows 10 Mobile. Some much-needed new features and improvements are finally coming to the app. The new Photos app is designed for Windows 10 PC but it is now compatible with Windows 10 Mobile because of CShell.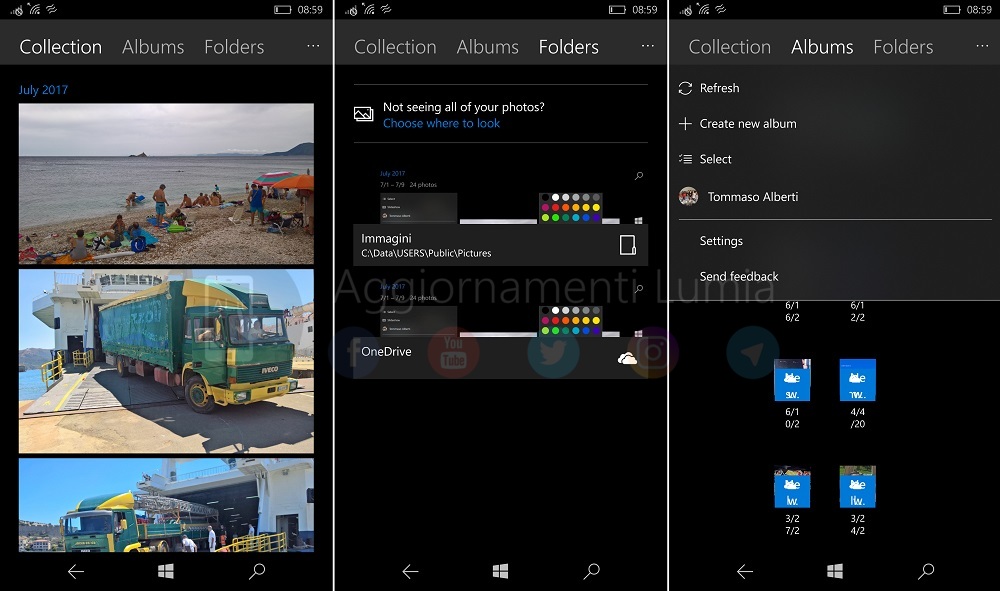 The interface of the app has been revamped. It has a new layout similar to the PC version. The Microsoft Photos app now adapts to any form depending on the screen size of the device. There are three sections on the homepage; Collections, Albums and Folders. We can navigate between the tabs by swiping on the screen. The menu is now on the top right, it allows to refresh the page, create a new album and access the settings page.
Furthermore, Microsoft has added new editing tools to the Photos app. It let us improve the quality of the images by selecting new effects; Sauna, Neo, Slate, Rouge, etc. The app now also allows us to make other changes such as adjust the image light to Contrast, Exposure, Highlights and Shadows. Similarly, we can adjust colour to hue and intensity. You can also draw, write texts, scribble on photos.
We don't know when or if Microsoft plans to release the new Photos app for Windows 10 Mobile. The CShell has a lot of interesting goodies for Windows 10 Mobile. What do you think about the new Microsoft Photos app?