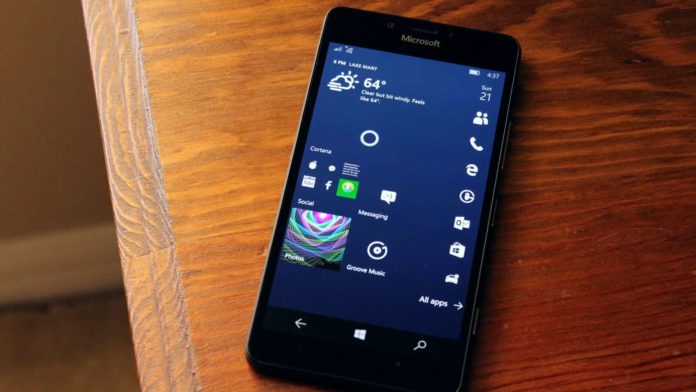 Windows 10 Mobile is dead and Microsoft is working on Windows 10 with CShell, a OS codenamed 'Andromeda'. Microsoft currently has two operating systems; Windows 10 Mobile and Windows 10. But with CShell, there will be no special mobile version of Windows 10.
As Windows 10 on Mobile is the future, Microsoft is simply going to dump its fans once again. The reports have confirmed that Windows 10 CShell is not coming to existing phones. Meaning that your Windows Phones such as HP Elite x3 may soon become completely irrelevant.
Existing Windows Phones to get security updates
The current Windows Phones will be supported until the end of 2018. Microsoft will continue to push software updates to 13 phones. Windows 10 Mobile will forever stick to feature2 branch.
So far, the feature2 build has introduced one minor new feature and rest of the changes are just simple bug fixes. This won't change, your phones will only receive bug fixes and improvements. As Microsoft will move forward, later the existing phones will become a piece of brick as no new apps will be launched for them.
New apps to stop working on Windows 10 Mobile
As Windows 10 will still be developed, Redstone 4 and 5 will be released. However, Windows 10 Mobile won't get Redstone 4 and 5. Microsoft has planned to backport the new APIs that will be introduced with Redstone 3 and 4. This will extend support for Windows 10 Mobile.
You will continue to get new apps but things will change as in 2019, Microsoft will announce Redstone 5 and they will not backport the APIs anymore. The new apps will stop working on existing phones after 2018. So apparently, the OS will become completely irrelevant.
Conclusion
It is undoubtedly a good move as having a phone-specific version of Windows 10 makes no. Microsoft will also announce a new mobile device with Windows 10 CShell (Andromeda OS) by the end of 2018, hopefully.