In May, 2017 after the release of the very impressive Microsoft Surface Laptop, the CEO came out revealing more plans on the Surface Phone/Mobile device, saying "We make phones today, we have OEMs like HP making phones and others and we picked a very specific area to focus on which is management, security, and this one particular feature that we have called Continuum, which is a phone that can even be a desktop," the Microsoft CEO said.
Microsoft has recently filled too many interesting patents that hints a potential expandable Surface Phone. A recent patent from Microsoft shows a foldable device that could be the Satya Nadella's ultimate mobile device.
The big feature revealed in the new patent is the hinge that will enable 3 different configurations on the device – zero degrees closed, 180 degrees flat open and 360 degrees fully open. The device could be like this: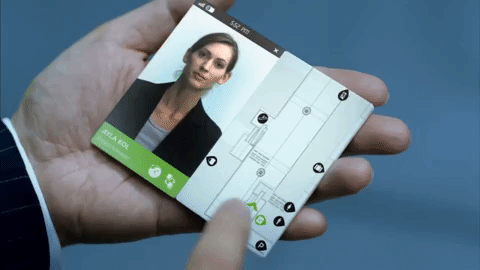 It seems to be a smartphone rather than a tablet. We can use it as a phone and tablet, thanks to the foldable ability of the device.
There's quite alot that needs to be understood when it comes to the surface phone- first off, its not really a smartphone- the surface phone (if that's the name Microsoft even chooses) wont compete with the flagships around. Microsoft wants to make a comeback with a unique device, the patent is the perfect example of it.
Let us know your thoughts in the comments below.