Microsoft is working on the Surface Phone for a while now. The recent report has suggested that the company has postponed Surface Phone launch to 2018. The Microsoft Surface Phone is a long-awaited Windows Mobile – The device is set to be a game changer for Microsoft's falling mobile business.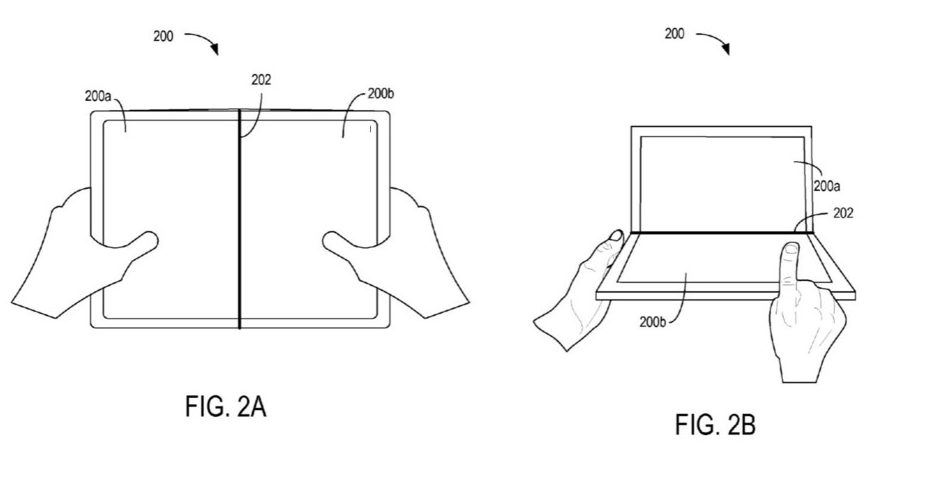 Microsoft has now patented yet another foldable mobile device and it is similar to earlier designs published. The new patent reveals a foldable device that turns into a tablet and it makes a lot of sense as the Surface Phone has been rumoured to support Win32 apps. The patent does not reflect the actual design of Surface Phone but it could be similar.

The company filed the patent back in 2015. It shows the tiled displays – combined multiple screens and it does sound interesting. There would be no visible separation marks, bent regions of the display (which has been combined), the user may instead see light from the display panel showing the displayed objects. In short – it will appear as a continuous image.
Microsoft's innovative hardware design labs are indeed doing an amazing job. If Microsoft is able to bring the device in the market, it will surely create a new category and challenge for Samsung and Apple.