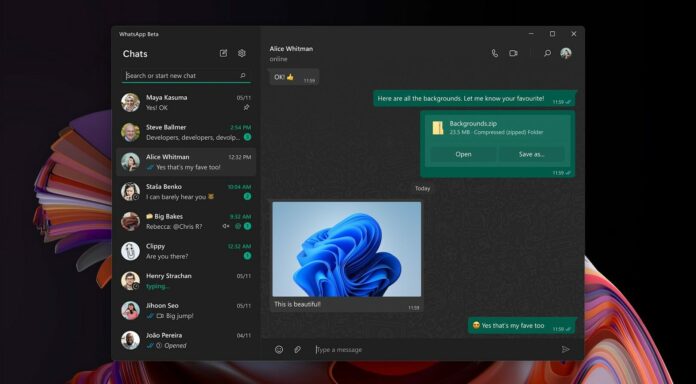 Ever considered editing messages sent via WhatsApp for Windows 11? Meta-owned Facebook believes that it's finally time to add the ability to edit messages to its current messaging app.
WhatsApp isn't perfect, especially on Windows. Facebook is aware of numerous drawbacks and limitations such as its limited ability to edit previously sent messages and express what you're trying to communicate with reactions, etc. While Facebook has added reactions to its WhatsApp mobile app, the functionality is still missing in the new UWP client.
WhatsApp is apparently getting two new messaging-centric features – the ability to edit previously sent messages and react to messages sent by anyone. The ability to react is already live on the web app, but it's also coming to the WhatsApp UWP, according to references spotted in the app.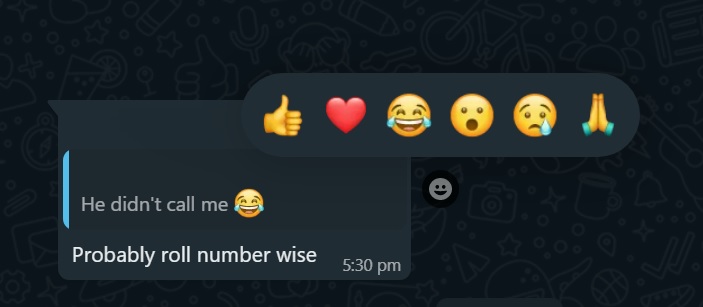 As you can see in the above screenshot, WhatsApp web already lets you react to messages with emojis of heart and more. The same reaction functionality is heading to the UWP client alongside other improvements.
You can soon edit your messages on WhatsApp
While Facebook lets you delete the messages from the receiver's end on WhatsApp, it's now making it possible to edit texts and it's particularly helpful when you regret hitting the Send/Enter button on your desktop.
To edit a message, you can right-click on the message and click on the 'Edit' button, and WhatsApp won't be maintaining an edit history, unlike Twitter. However, the feature is under development, so we don't know if this will change in future and whether WhatsApp will also gain edit history.
We also don't know whether users will be able to find out when people edit their messages.
This feature is under development and it's not available for users in the Beta Channel.
Other features coming to WhatsApp for Windows
In addition to these interesting features, Facebook is also working on another new tool that would let you set cover photos for your account. This new addition is apparently aimed at business customers and it's currently in development for the messaging app on desktop platforms only.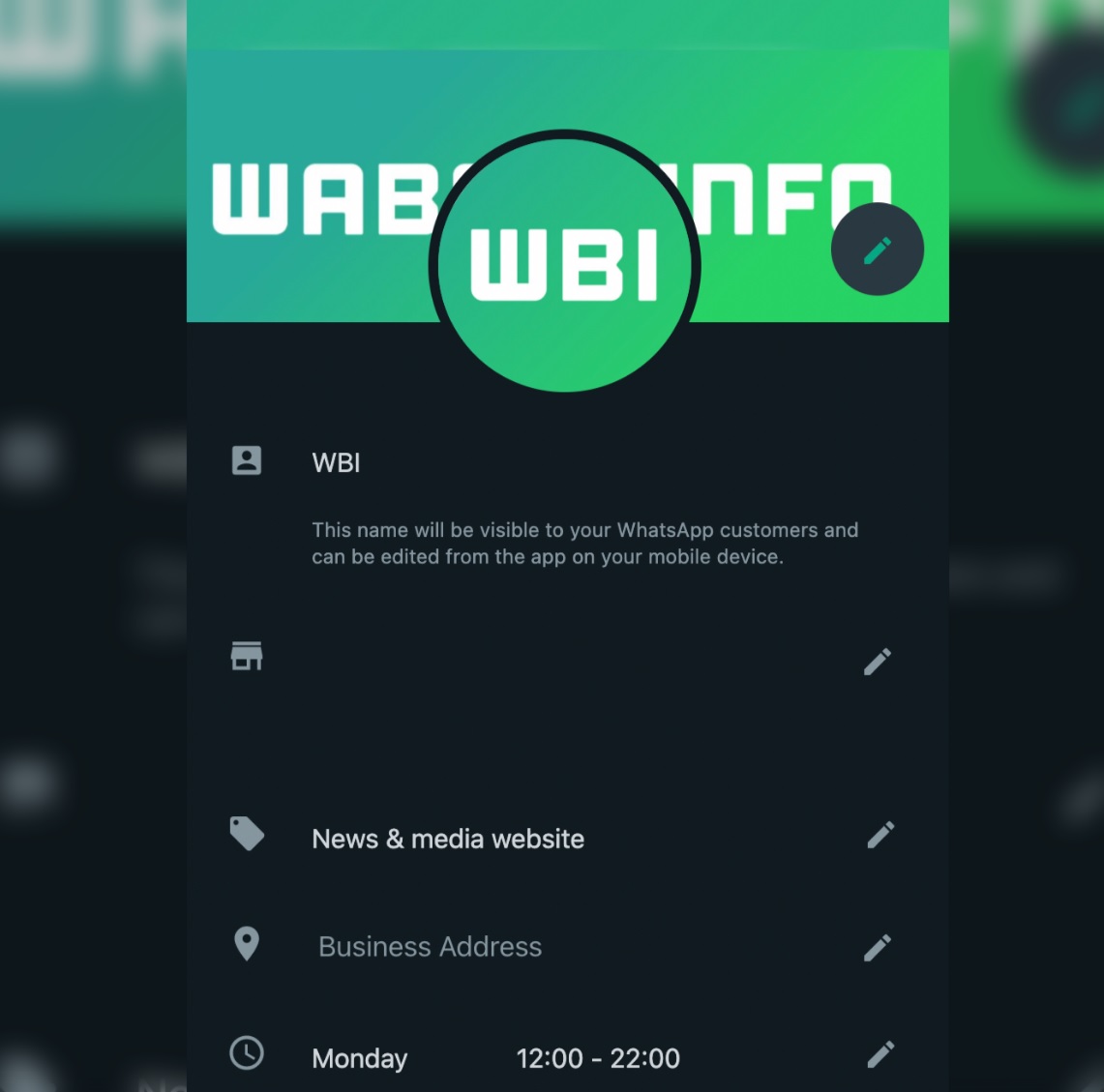 As you can see in the above screenshot shared by WABetaInfo, business users can configure their business profile with a custom cover photo i.e header image.
This is a business-centric feature and users won't be able to set up a cover photo from standard WhatsApp accounts.