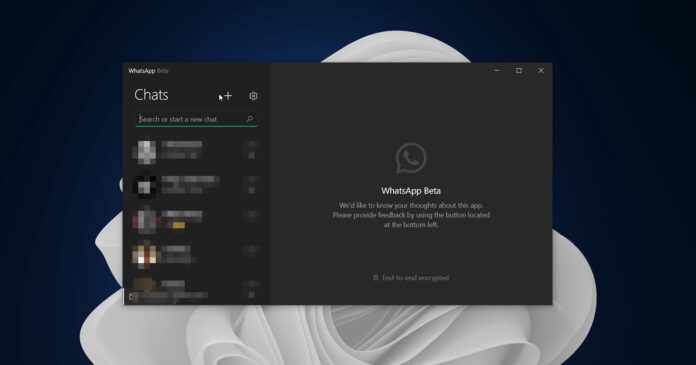 Meta-owned WhatsApp has been updated with support for the archived messages feature in the latest version of Windows 11 and Windows 10. Additionally, the company is also testing a feature where you can react to messages with emojis, similar to how you can react to messages on Instagram and Messenger.
Words aren't always enough and Facebook is looking to boost engagement in WhatsApp with the introduction of reactions. In a future release of WhatsApp UWP, you'll be able to react to messages with smiles, sad faces, and even a thumbs up or down emoji. Most of the reactions are going to be the same as the ones you'll know from Instagram.
Facebook previously said that it is always testing ways to make WhatsApp and other messaging apps more fun and engaging. This new feature will enable people to share their feelings using emojis on a message. As with any experiment in WhatsApp UWP, reactions won't appear for everyone until Meta has got enough data from users.
Facebook is currently testing reactions in the desktop app of WhatsApp in version 2.2208.1. It is important to note that Meta owns all these messaging apps, so it's not a surprising move.
For those unaware, Facebook officially added reactions to the News Feed in 2015 and Messenger received the same feature in 2017. It makes sense to have them in WhatsApp UWP too. It is likely that the feature will first arrive on mobile devices, so keep your eyes on the apps for a wider roll-out.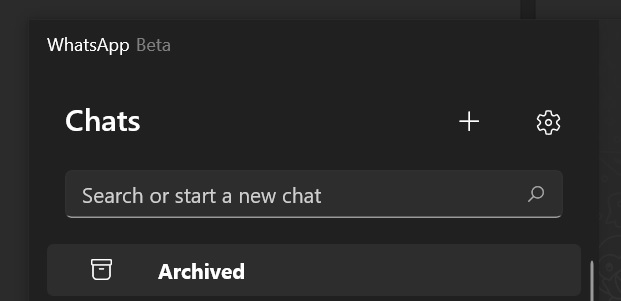 As mentioned at the outset, Meta has also started testing a new 'archived' messages button for WhatsApp UWP. The 'Archived Chats' feature is available on both Android and iOS users, and it will allow desktop users to keep a few desired chats in a new section or folder called 'Archived Chats'.
Archived Chats will be muted even if they get new text messages.
WhatsApp UWP is set to get even better
While most people use WhatsApp web in the browser, having a dedicated or native app is always better than a website as native apps have more features compared to using a browser-based service. That's because native apps have access to features like the taskbar, Start, notification center, focus assist and more.
The UWP version is regularly updated with new improvements. For example, the last major update enabled a new clean dark mode and emoji panel.
WhatsApp UWP is expected to exit the beta testing in a few months and only time will tell if users will be comfortable moving to the UWP version from the current desktop app.