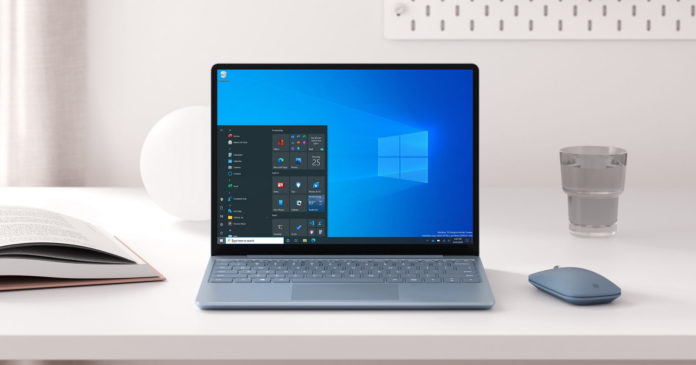 Windows 10's next big feature update is arriving sometime in October or November and there won't be any major changes to the operating system with the Spring update. The company is already testing new interface tweaks for Windows 10 Sun Valley update, and some changes are now live in preview builds.
The latest preview build finally includes support for 'Windows Spotlight', which is a feature that can display Bing wallpapers on your desktop. When the 'Spotlight' option is selected on the personalization page, your desktop will display beautiful images, similar to what Bing does on its homepage, lock screen and Microsoft Launcher.
It also appears that there's machine learning involved that will display similar images in the future based on your preference.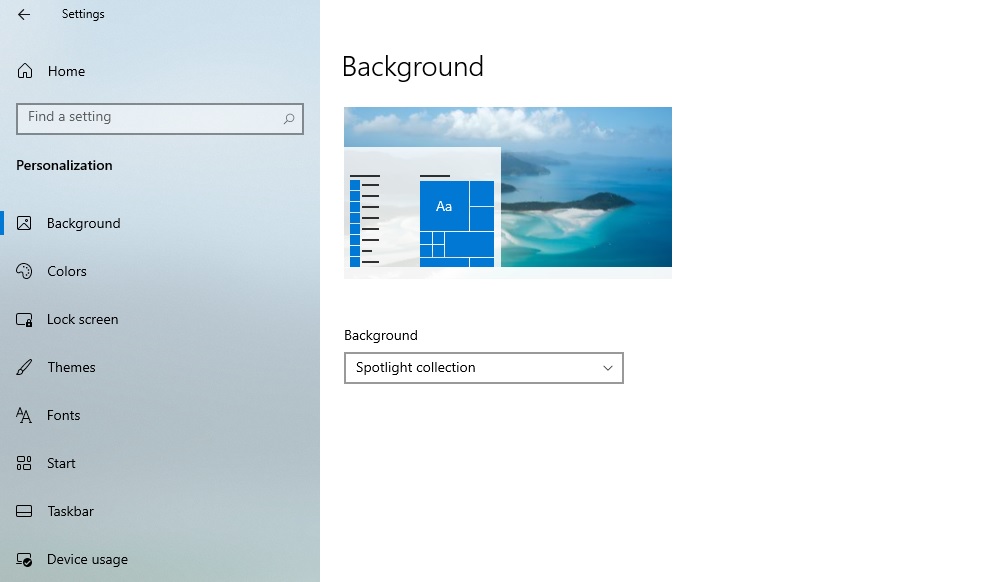 As shown in the above screenshot, you can configure the feature by navigating to Settings > Personalization > Background. To enable Bing wallpapers, select "Spotlight Collection" in the "Background" drop-down menu.
It's worth noting that you won't see ads on your desktop when the spotlight feature is active and you can learn more about the wallpaper by clicking on a widget called 'spotlight'.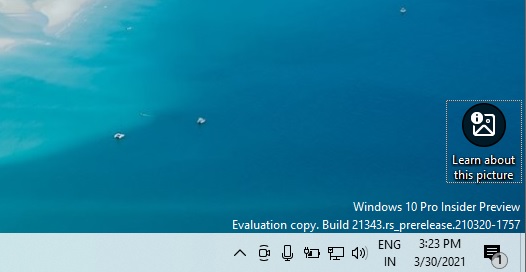 This feature is entirely optional and users can disable it entirely so there's no fear of Microsoft forcing users to use Bing recommendations.
Touch keyboard personalization
Microsoft is also introducing a new 'touch keyboard' personalization settings to help you change the appearance of the touch keyboard.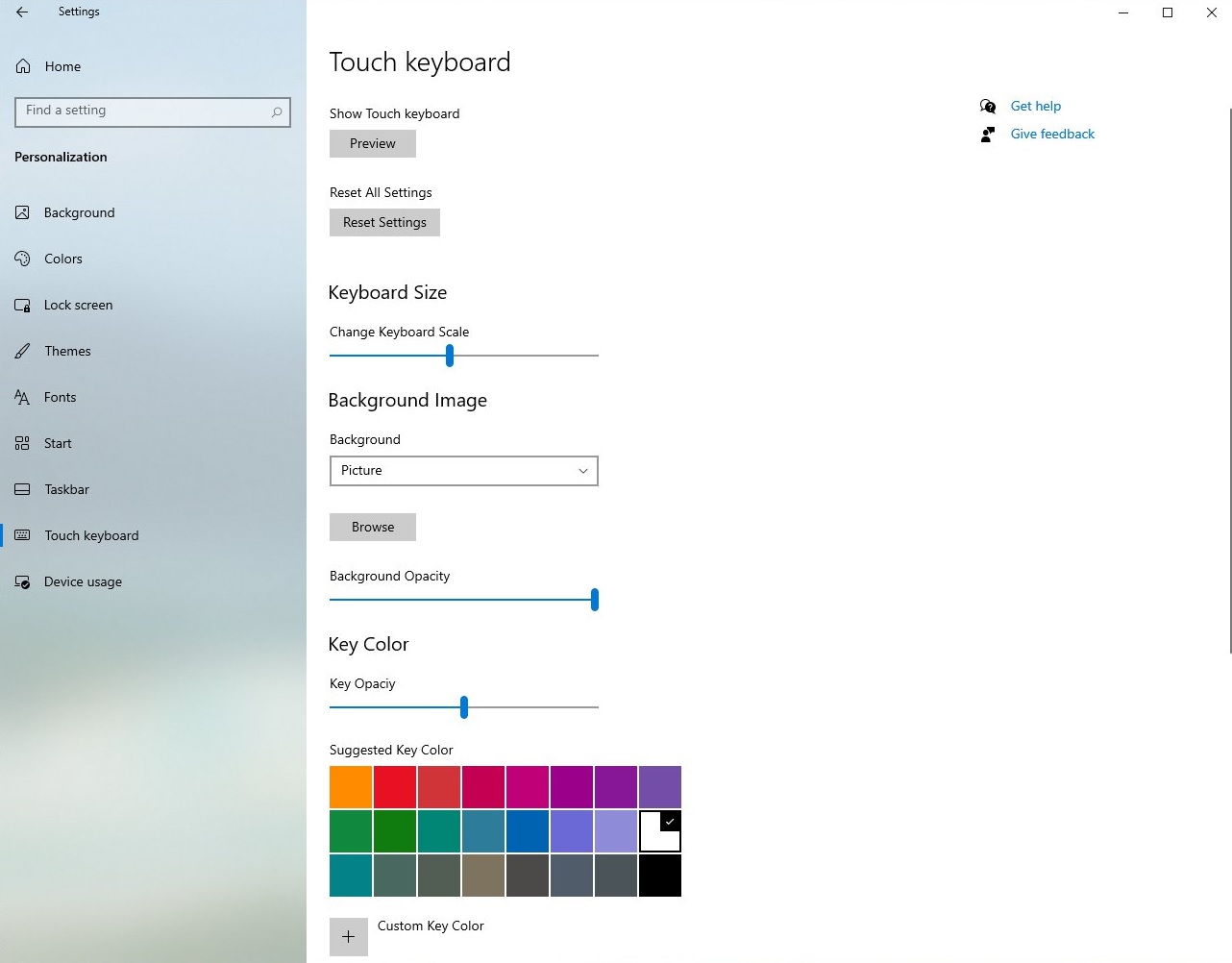 For example, you can soon change the colour of the keys or the borders, background opacity level, keyboard scale and more.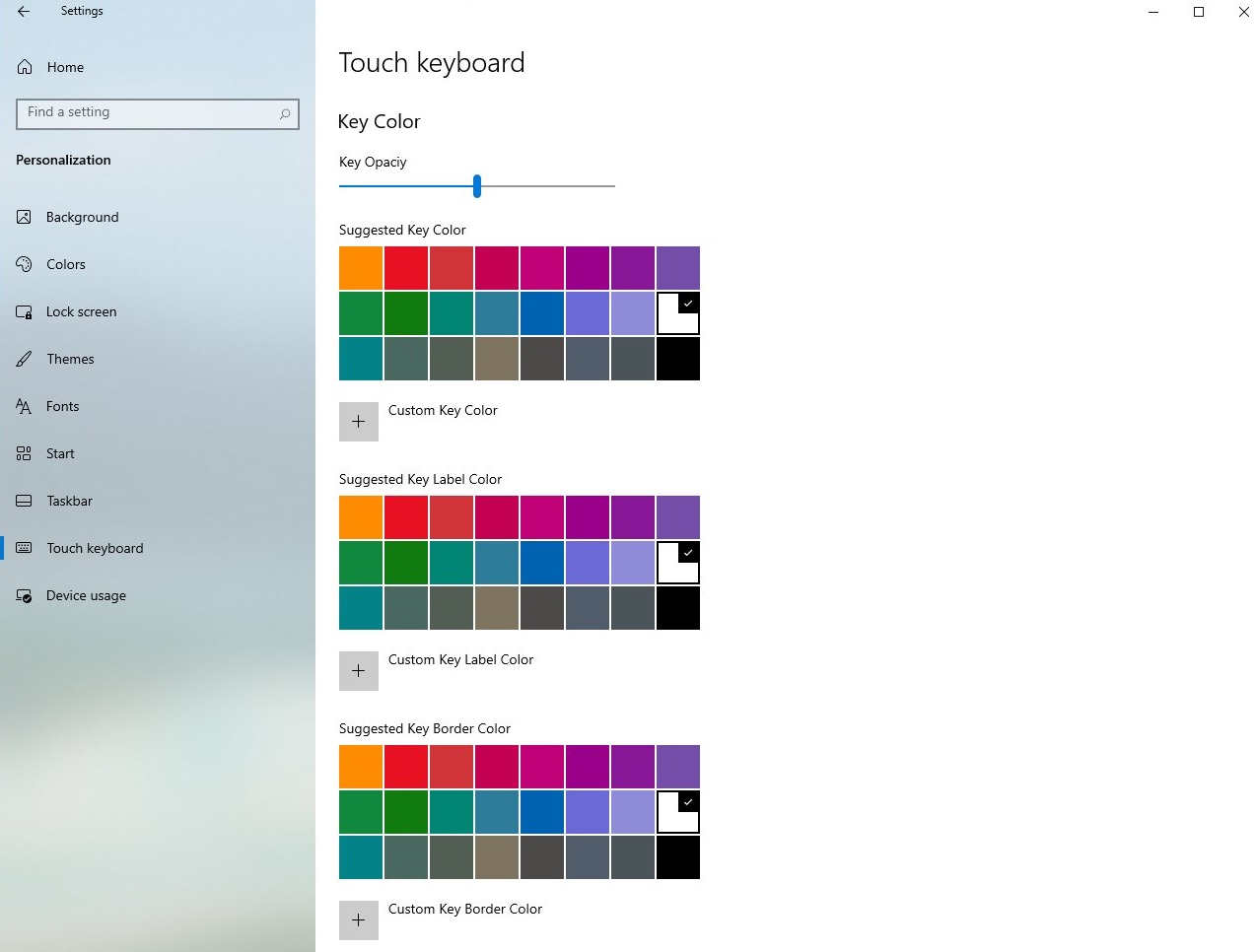 Device Usage "specific use cases" feature
The third new personalization setting is "Device Usage", a new feature to optimize your Windows experience by getting recommendations for tools and services from Microsoft.
This feature is also completely optional and users must share their data to access the recommendations list. At the moment, Microsoft is testing six main categories – Gaming, Schoolwork, Creativity, Entertainment, Business and Family.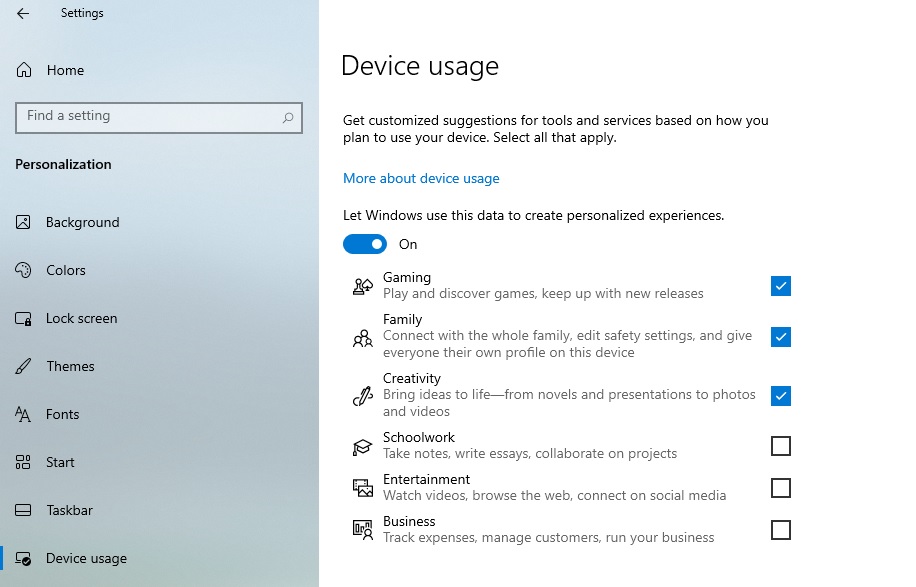 In addition to these personalization options, Microsoft is also working on modern UI and new icons for File Explorer.
All these improvements will land in the production channel later this year.