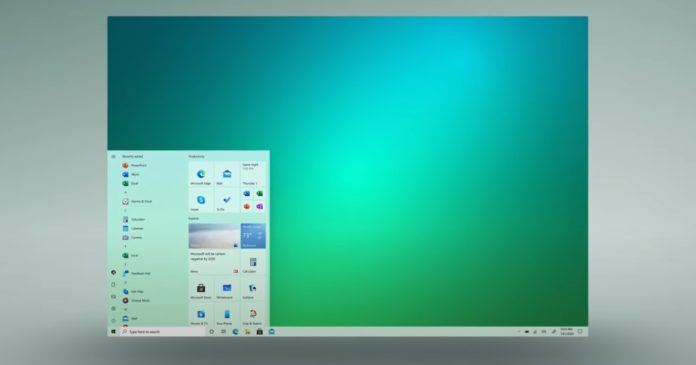 With Windows 10, you've got an almost limitless number of ways to customize it. And the tech giant is now working on another personalization feature that will suggest tools and services based on how you plan to use your device.
For the past few months, Microsoft has been internally testing a new "Device Usage" page for the Settings app that would allow the company to customize your Windows 10 device for "specific use cases", such as schoolwork, entertainment, gaming and more.
According to references spotted in the preview builds, Microsoft wants to better understand how you plan to use your device and help you personalize your Windows experience by suggesting tools and service.
The Device Usage feature is now live in the preview builds for some users and we have managed to enable it in our virtual machine.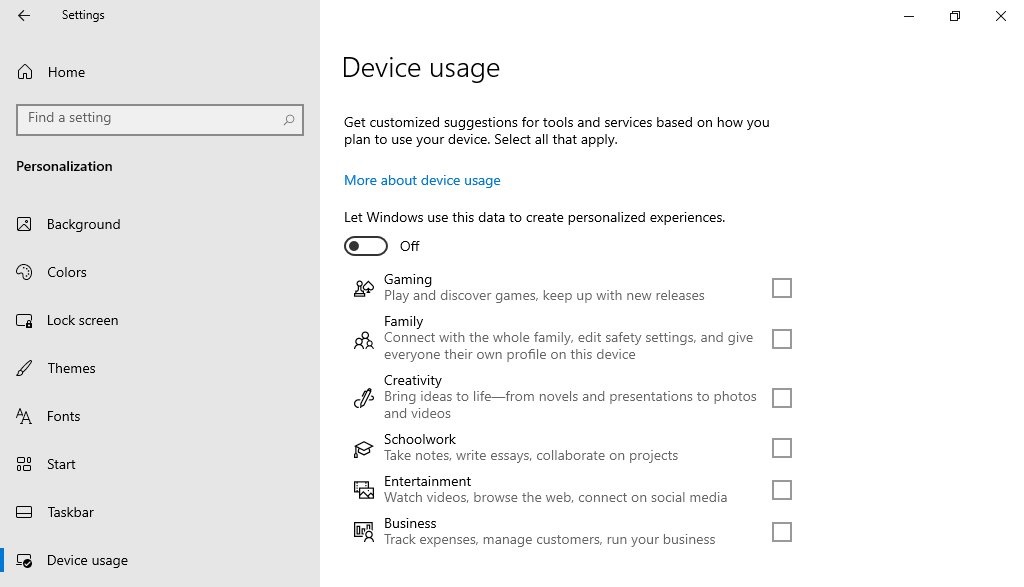 "Get customized suggestions for tools and services based on how you plan to use your device," Microsoft noted in the Settings app.
As shown in the above screenshot, users will be able to select multiple use cases.
You'll be able given six main usage categories:
Gaming
Family
Creativity
Schoolwork
Entertainment
Business
You can select multiple categories. For example, you can select "gaming" and the operating system will help you discover games that you've never played before. Likewise, if you select "entertainment", you can expect recommendations for tools and service to watch videos, browse the web, and connect on social media.
Unfortunately, it's not entirely clear how Windows 10 will optimize a device for the selected categories and where users will see the suggestions for services/tools in the operating system.
Last year, Microsoft added the same "Device Usage" page to the out of the box experience (OOBE) screen to help users set up their new device, so it's likely that this new page in the Settings app is an extension to the OOBE screen.
Other changes coming to Windows Settings app
Microsoft is also working on other improvements for Windows Settings app.
For example, there are plans to enable a brand-new battery usage page, a new Storage Sense page to clean up the unused files in one go and a new page to manage your webcam settings.
In addition to the upgraded Settings app, Microsoft is also testing new icons for File Explorer, improved animations, and rounded corners.