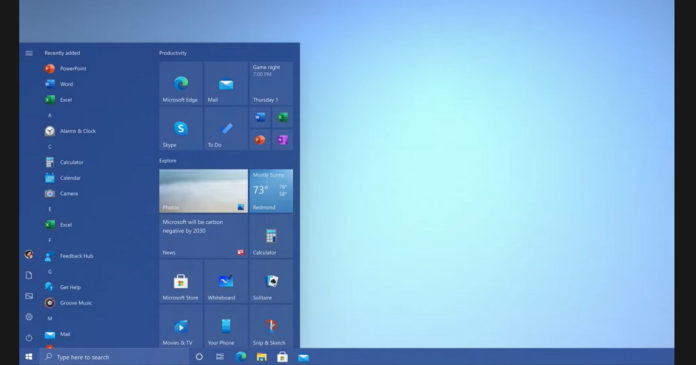 Intel is rolling out January 2021 graphics driver update for Windows 10 version 1709, version 1903, version 1909, version 2004 and version 20H2. This year's first driver update for Intel graphics will advance the driver version to 27.20.100.9126 and it will fix numerous bugs.
The focus of Intel DCH version 27.20.100.9126 is mostly on bug fixes and improvements, so it doesn't add any new features or support for new games.
For example, Intel says it has fixed an issue where lower than the average score was observed in some benchmark tests performed using SPECViewperf 13. Another bug has been fixed where users noticed a black screen in YouCam Camera Preview & Video Playback app.
Intel driver update has also fixed issues when playing Netflix content on Microsoft Edge, which is the only browser with high-quality streaming support. A bug has been where flashes were observed on some 11th-gen devices configured to use the '3D display mode'.
Despite the patch, Intel says it's aware of several issues with PCs using Intel's 11th generation Intel Core processors. For example, some users can experience performance issues when playing Cyberpunk 2077, Dark Souls III, Watch Dogs: Legion, and other games.
Microsoft, Intel and Google are also investigating reports of FPS drops when watching some YouTube videos in Chrome or Edge with any version of Intel drivers. At the moment, it's unclear when the fix will arrive for the affected users.
How to get the January 2021 driver update for Intel GPU
To download and install Intel DCH version 27.20.100.9126, open Intel's Driver & Support Assistant tool in your default web browser and click on 'check for updates' icon.
It's worth noting that the graphics driver update is still rolling out and it might not show up in the Driver & Support Assistant scan immediately.

As far as compatibility goes, Intel says requirements are unchanged and these drivers support PCs with processors from 6th generation onward. Pentium, Celeron, and Xeon are also supported as long as you're using Windows 10 version 1709 or newer.
If you don't have any issues highlighted in the above changelog, you can skip the update as it's not mandatory. Also, it's likely that these fixes will be bundled with Windows 10 optional updates for some users.